Talk about a wonderful assignment for a photographer!!  The adventure began with a private chartered helicopter transfer from the Nice airport in France, landing at the wonderful Terre Blanche Resort France in Provence.  After taking in the scenery and resort, the group rode buggy's across the picturesque countryside: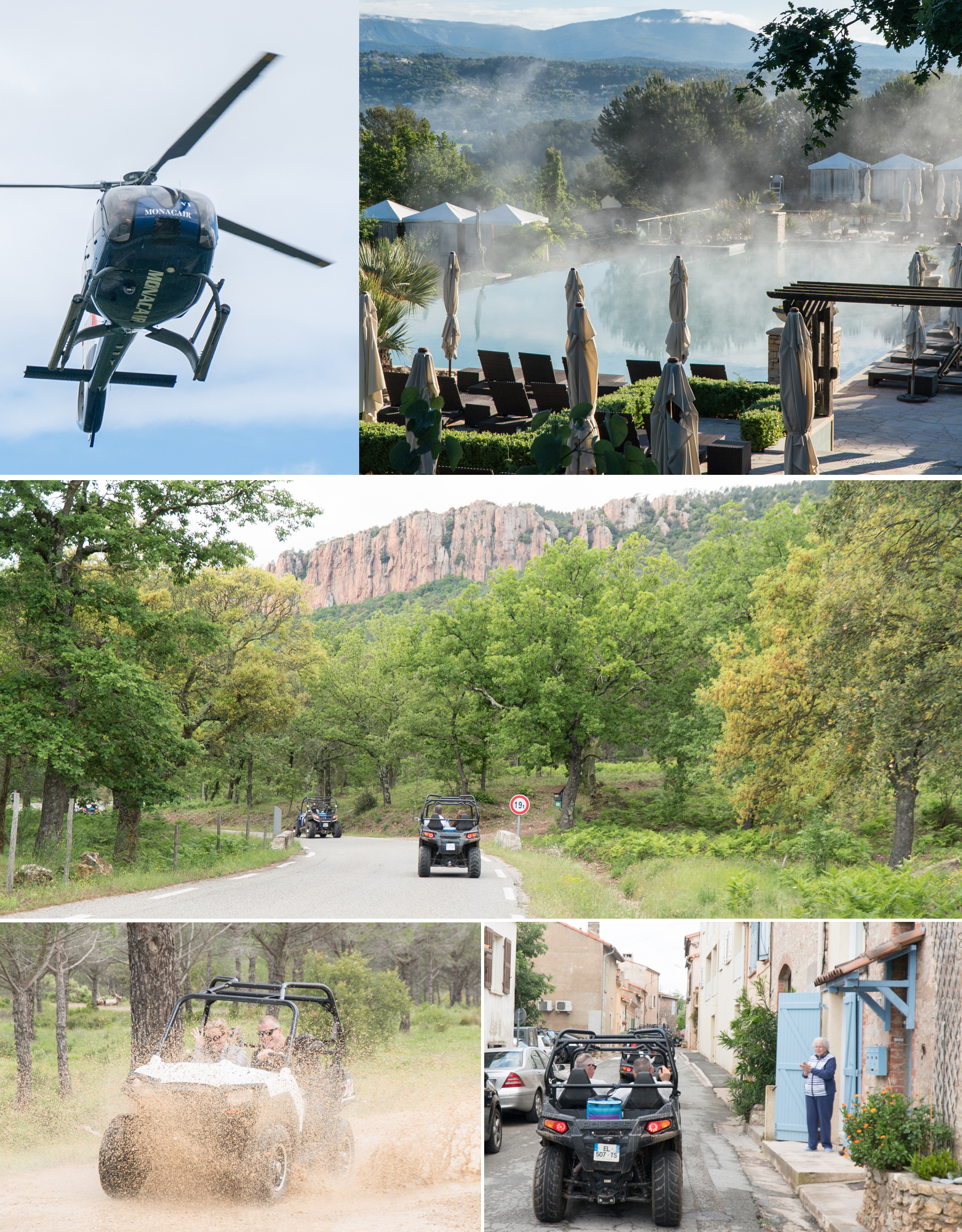 Easily a favorite stop throughout the trip was the incredible wineries.  And not only because the wine was delicious, but the vineyards were gorgeous!  One in particular, Chateau Sainte Roseline was memorable because of the chapel and history of the site dating back to the 12th century!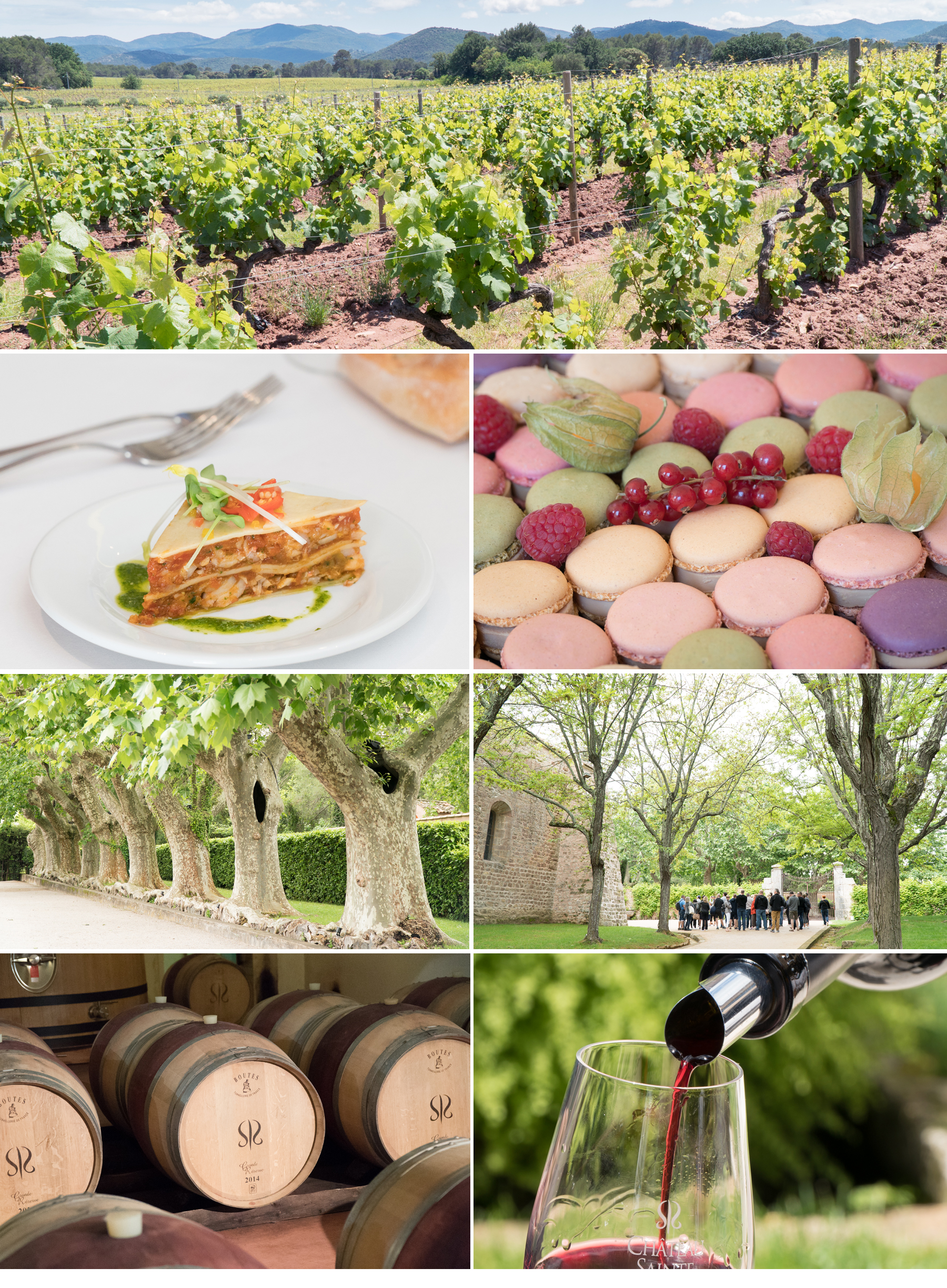 The group spent some time visiting the nearby towns in the Provence Alpes Cote d'Azur region.  Here are a few images from Seillans, a hilltop village that dates back to 500 BC!!!!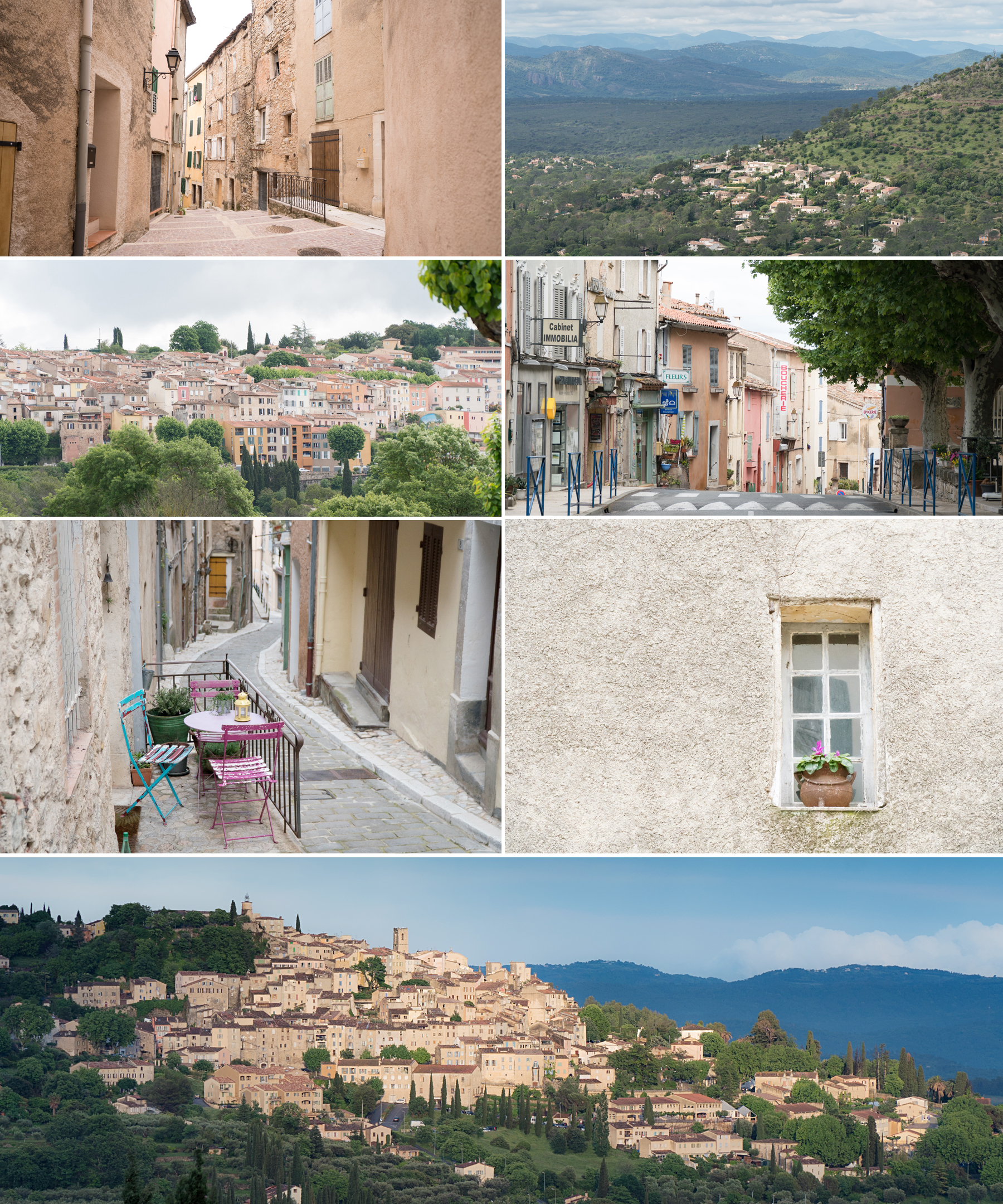 Another picturesque winery in the region to share is Chateau des Selves, which paired perfectly with a stop at the gourmet cooking school Institut Gastronomie Riviera:

After successfully exploring the Provence area, it was time to depart… No bus or train ride for this group, but a classic car tour of the French Riviera en route to Cannes!  There were 3 stops along the way allowing the group to switch vehicles to experience a variety of classics:

The Cannes Film Festival was taking place so the city was a buzz!  We didn't stay long though, after a delicious lunch it was time to depart to Monte Carlo by luxury speedboat!  Apparently, the area is frequented by yachts throughout the year, but with the Cannes Film Festival taking place and the Monte Carlo Grand Prix the following weekend, it was jam packed!

Between Nice and Monaco is the gorgeous town of Eze, a mountaintop village that dates back to the middle ages!  The view of the French Riviera from the top is one of the best experiences from the trip and the lunch on the balcony of the Chateau Eza was one of the best meal experiences of my life!  The group ended the day checking out Perfumes at Fragonard or test driving Ferrari's and Lamborghinis along the coast!

Here are a few images around Monte Carlo, a tiny area where only 3,500 live.  Even the world-famous casino was so much smaller than I imagined!

The incredible event concluded at a private venue called Villa Key Largo at the end of the harbor.  There was entertainment that even included a James Bond landing on the helipad!  Overall, a perfect ending to an incredible trip: