It sure is fun to see behind the scenes of a movie or t.v. show…so much happens that you never see on air.  I arrived on the west lawn of the United States Capitol Building in Washington, D.C the morning of July 3rd and preparations were still taking place to be ready for the live PBS broadcast on July 4th…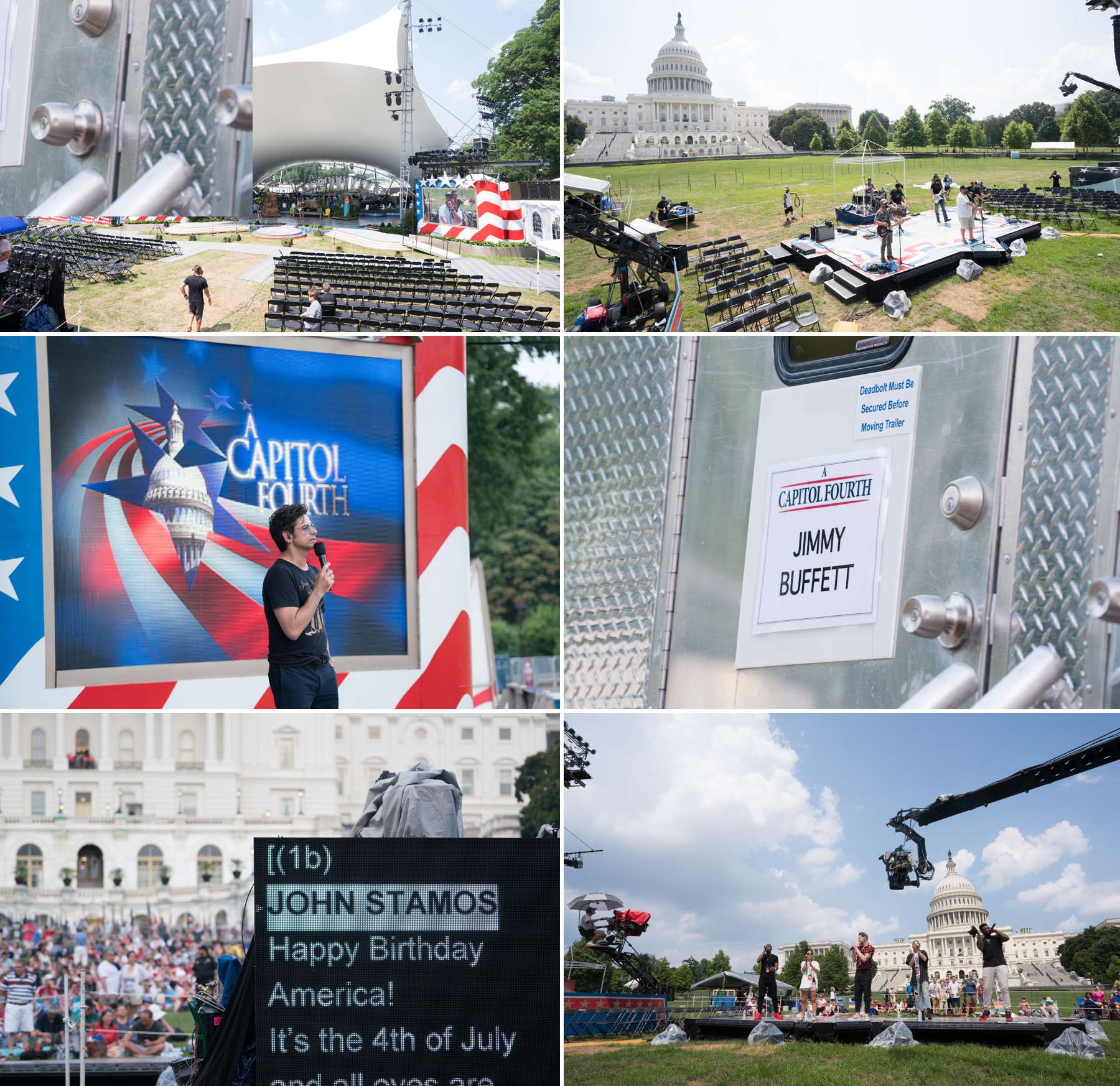 At one point everyone had to evacuate the lawn and set for a crazy storm cell that rolled through!  Luckily, we were all back in place in time for the dress rehearsal (that is open to the public):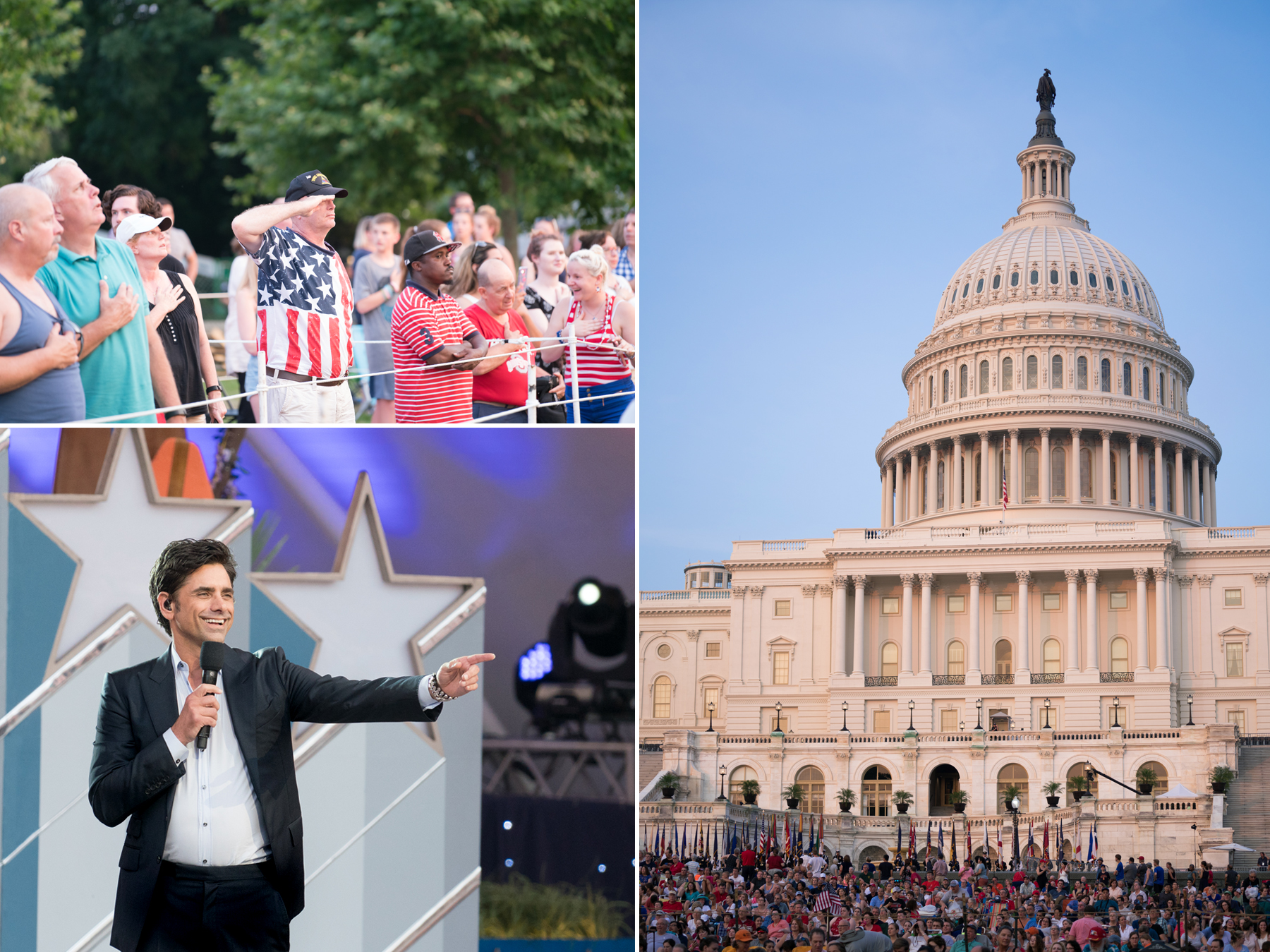 John Stamos hosted the event, but the stars of the show were the numerous musicians.  Here were a few of my favorites… Lauren Alaina (from American Idol), country singer Luke Combs and the extremely kind and talented Andy Grammer: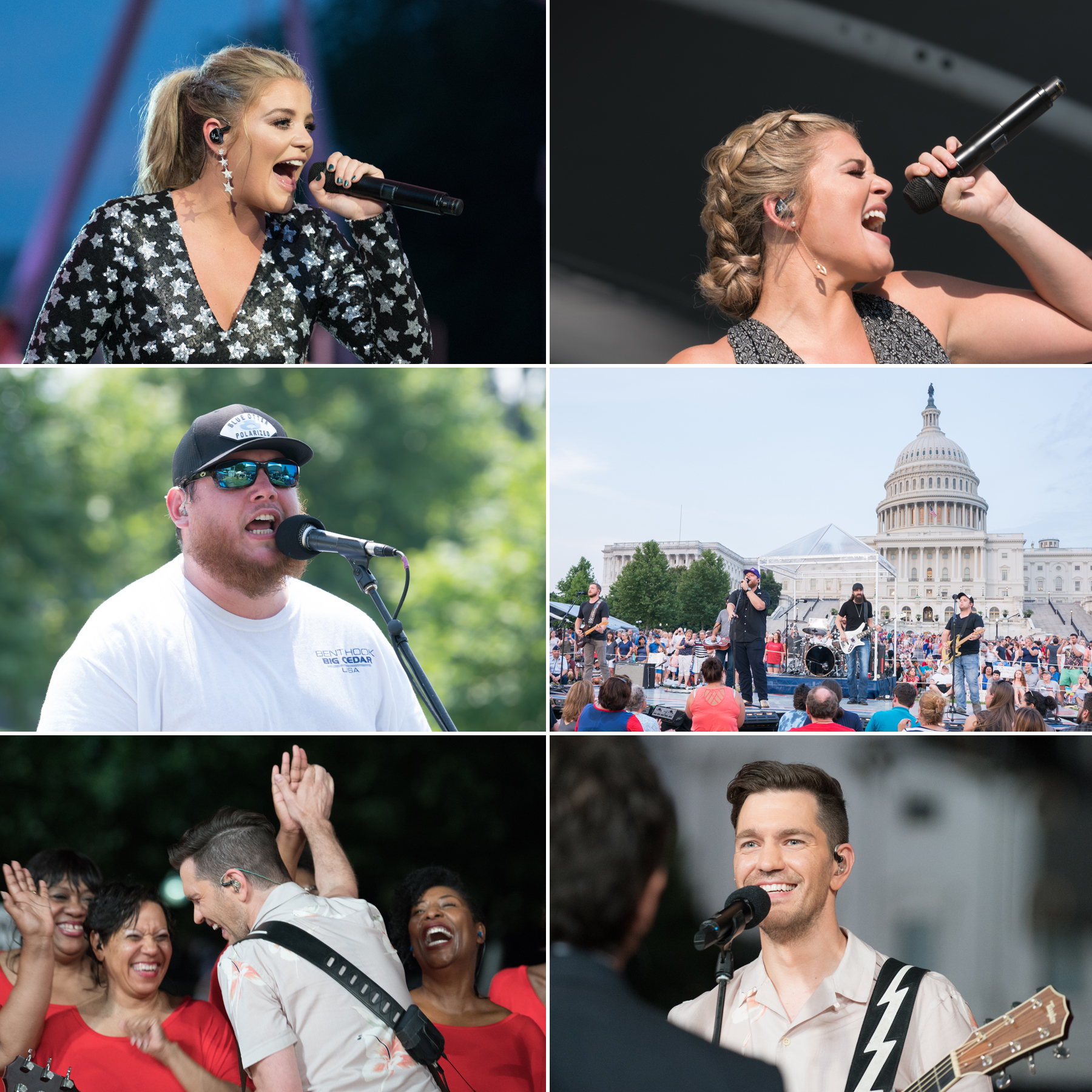 Did I mention that the INCREDIBLE TEMPTATIONS, Pentatonix and The Beach Boys also performed…

Although there were many incredible moments throughout the evening, I think my favorite was four-time Grammy Award-winning soprano superstar Renee Fleming.  A stage was build in the reflecting pool with the Washington Monument for her performance… it was magical!

Happy Birthday America…What a great photography opportunity and so much fun to see this PBS broadcast!!