I was in Austin, Texas photographing a corporate event, and was asked to also cover the march.  Because I was 'on assignment' my goal was to document it like a photojournalist…  However, it was hard not be moved by the sheer number of marchers, powerful signs and emotional subject matter…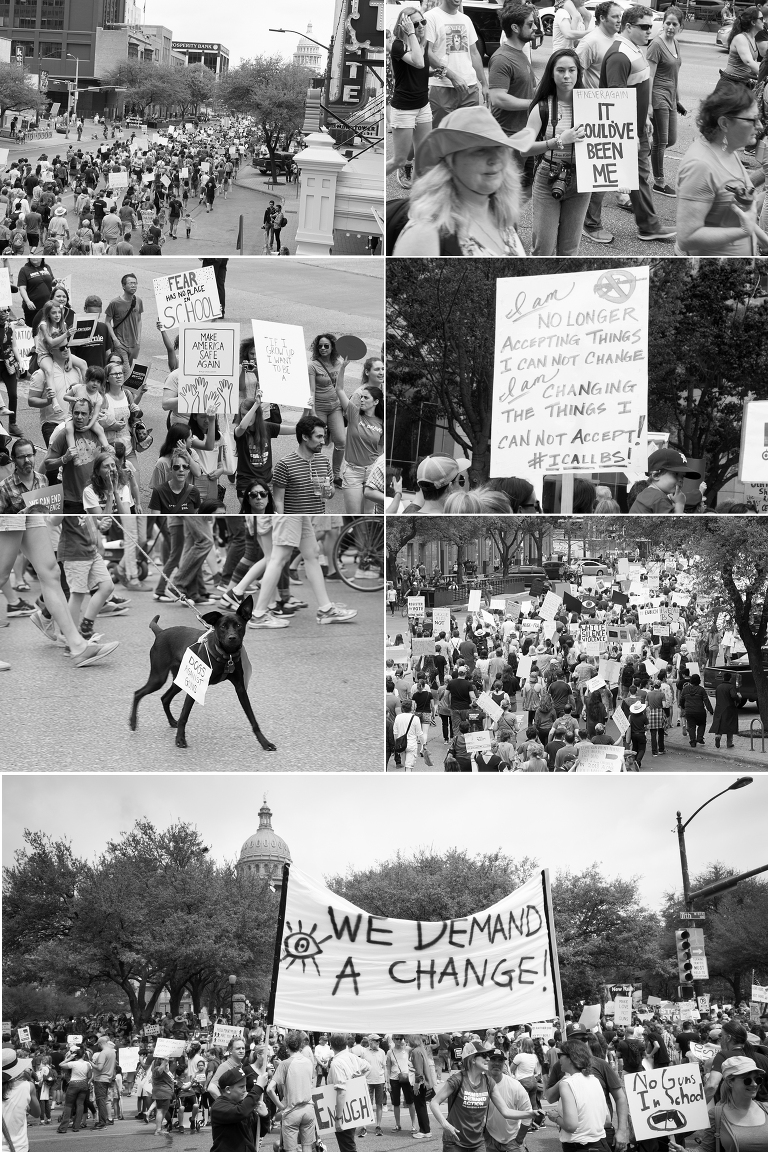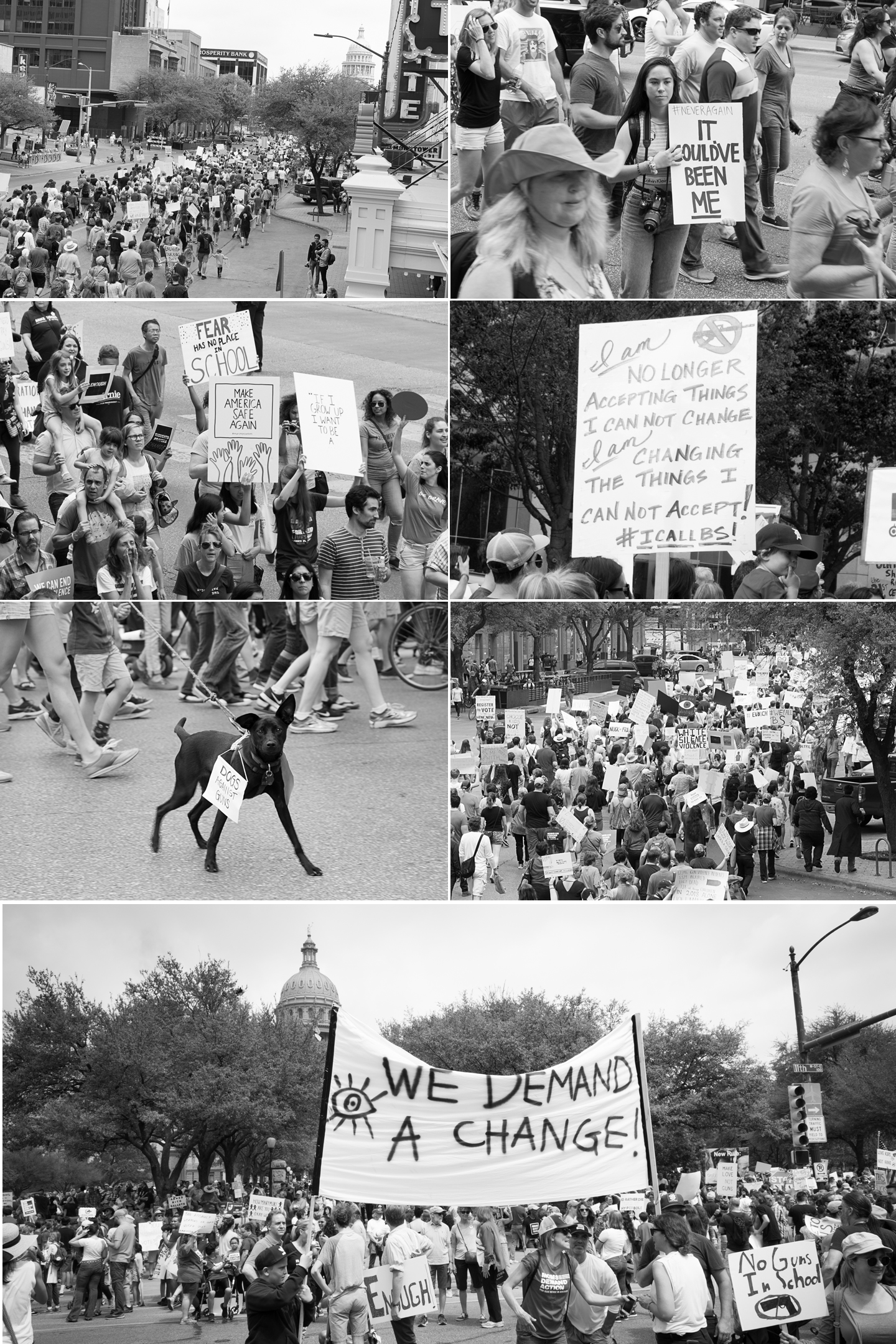 The scene that hit me the hardest was the young girl below with a sign that read "Please Don't Shoot, I Want to Grow Up!"….but at the same time, the girl and the sign also reminds me that although there are opposing views on gun control, both sides want to make the world a safer place and to protect those around them. It's just that people on different sides of this argument have different views on how to make that happen.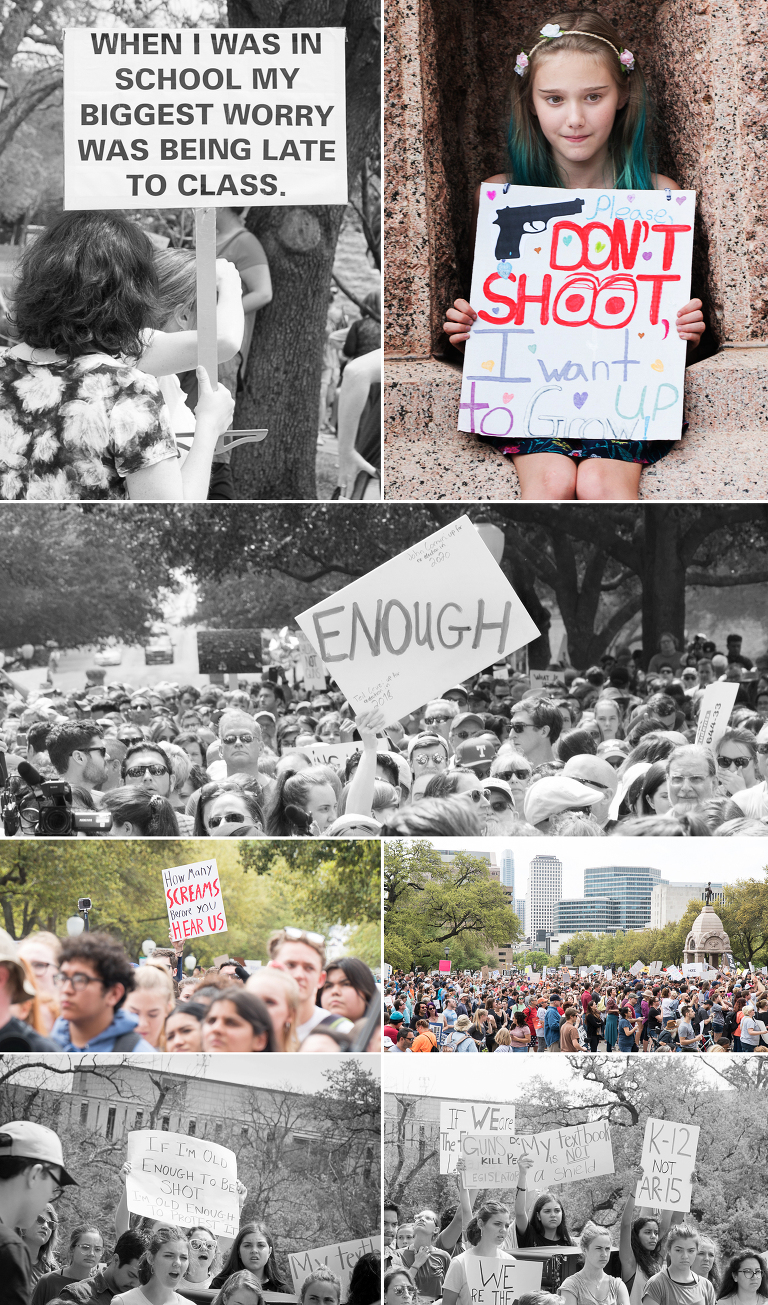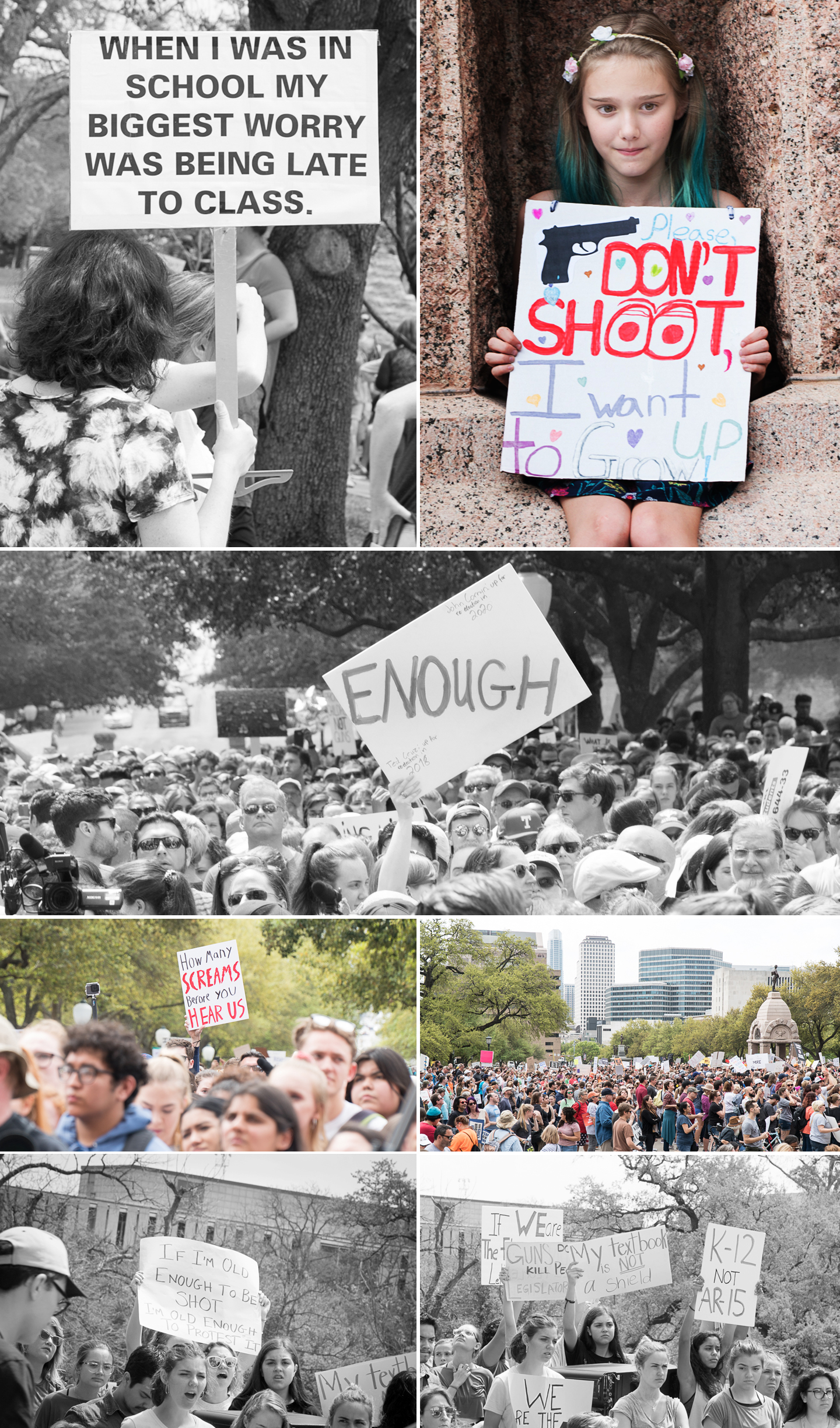 Texas is an open carry state, so several folks that attended in opposition of the marchers were armed…  Continuing my role as 'photojournalist' and inquisitive in nature to begin with, I enjoyed talking with the 'protestors'.  I started the conversation by asking why the march against gun violence seemed like a good place to bring guns… The answer was pretty reasonable I guess, "the marchers just want their voices heard, and so do I",  the man in the orange said: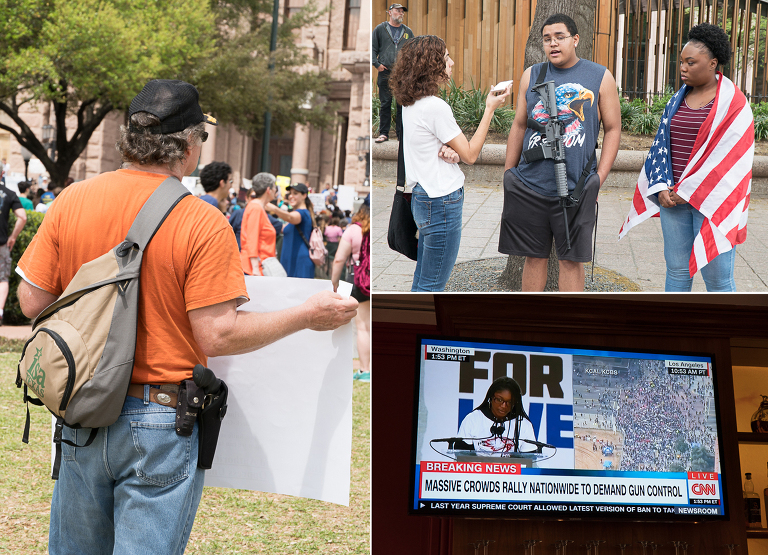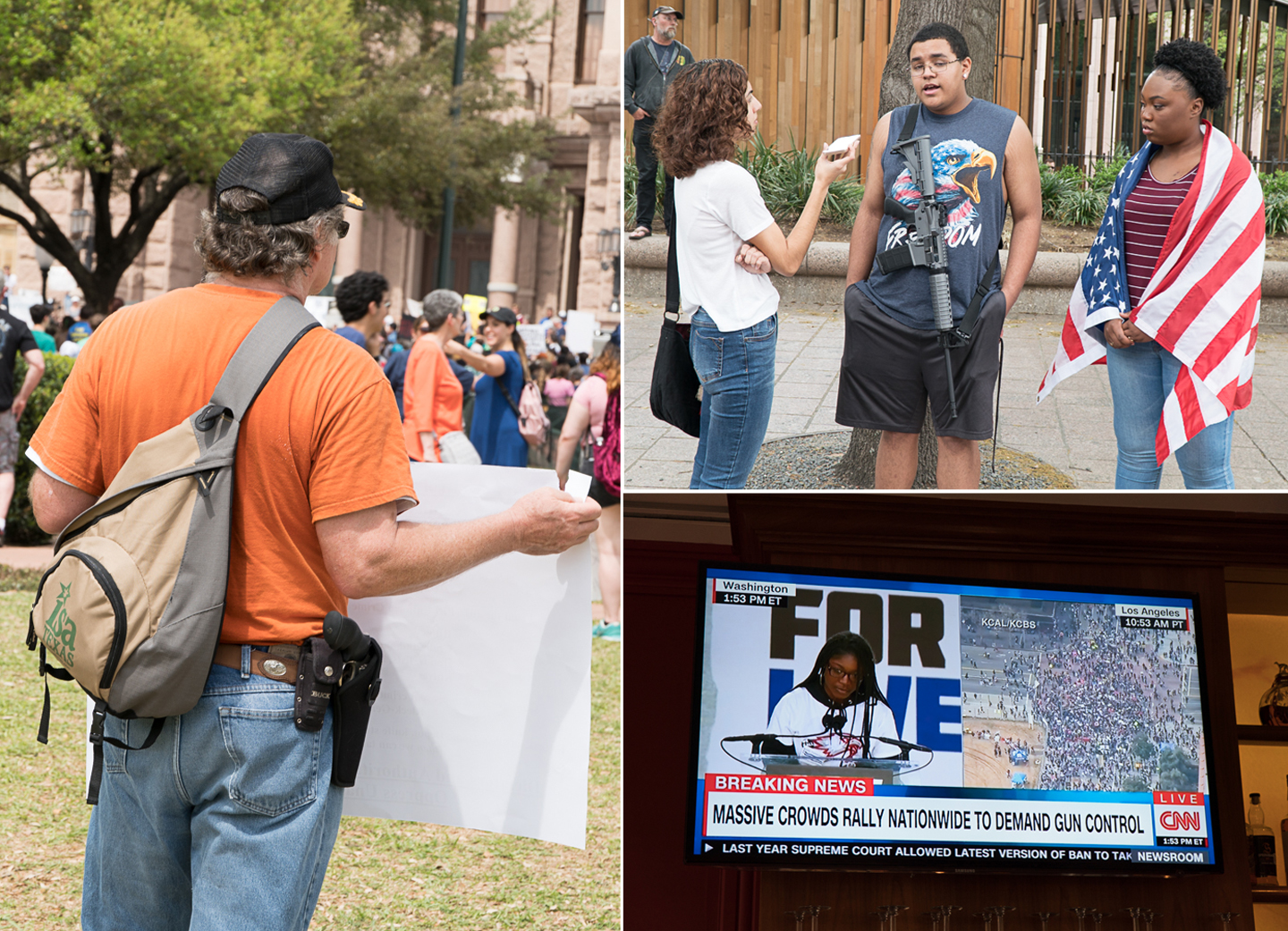 The march ended at the state capital with many speakers that ranged from Austin Mayor Steve Adler to Senator Kirk Watson and various representatives and students.  The most powerful and certainly the most recognizable speakers were Marjory Stoneman Douglas High School senior Jack Haimowitz and actor Matthew McConaughey: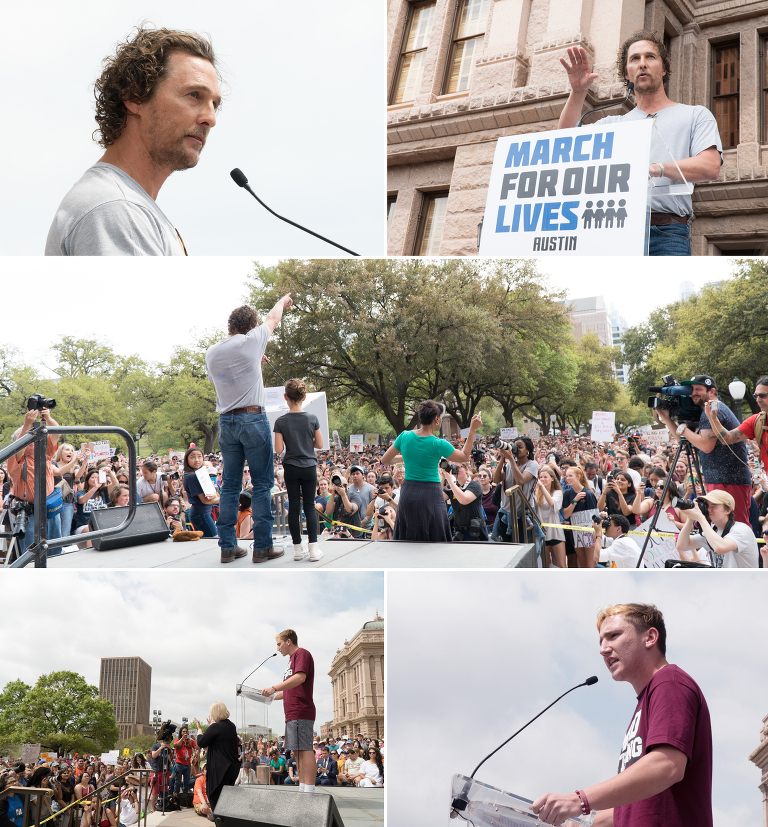 I'm thankful for the opportunity to cover the event and thanks for viewing the photos!