One of my favorite weekends of the year!! Along with the sponsors, participants and spectators, this event has raised more than $12 million in just eight years to support the outreach efforts of the Tim Tebow Foundation. 100% of all net proceeds from this event directly fund the W15H Program, Timmy's Playrooms, Tebow CURE Hospital, Orphan Care, Adoption Aid, Night to Shine and Team Tebow.
The weekend begins with a star-studded a dinner gala and concert: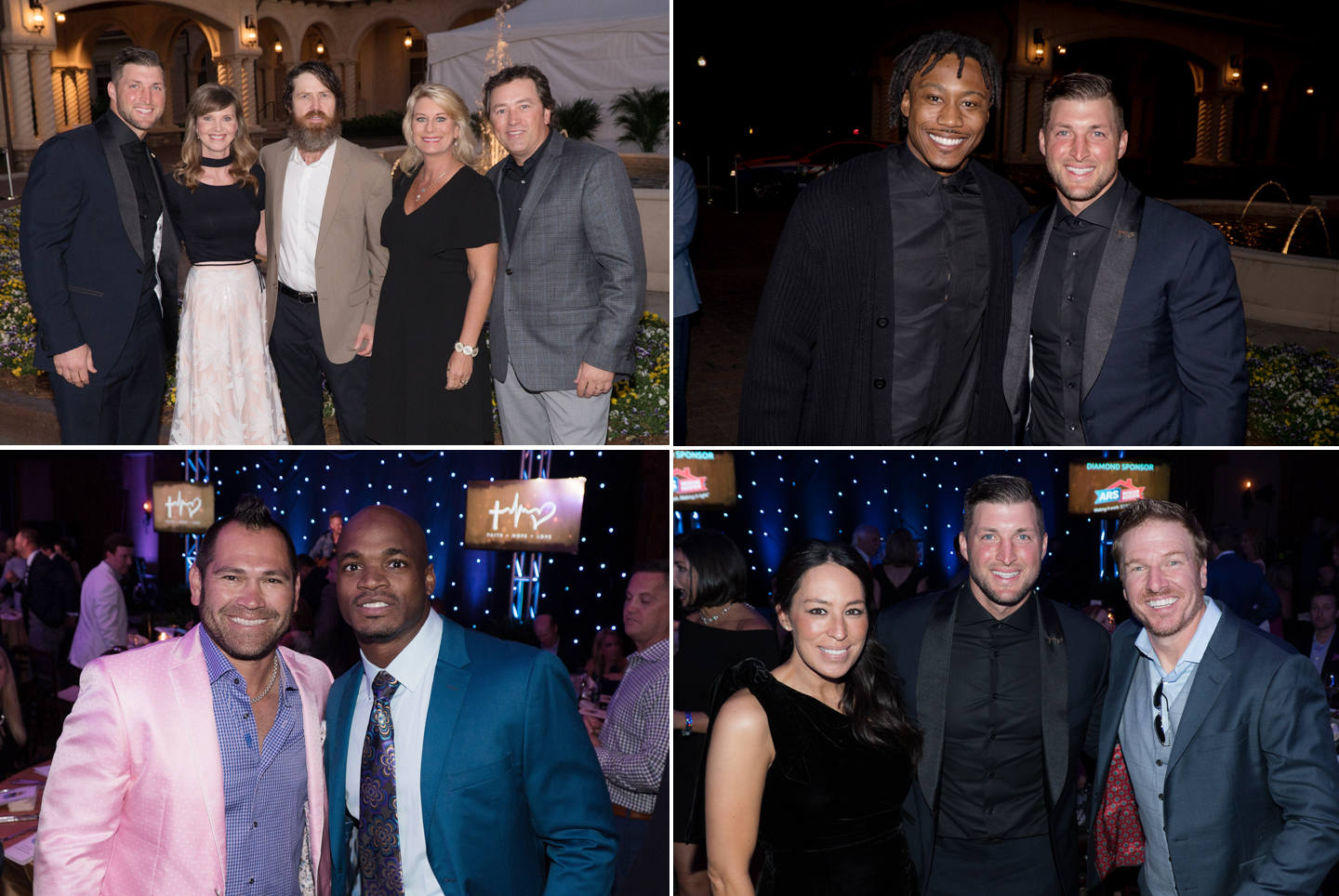 ESPN commentators Tom Rinaldi and Scott Van Pelt help run the program portion of the evening in spectacular fashion!  Javier Colon and Jase Robertson participated in live auction items, and then the evening wrapped in spectacular fashion with country singer, Eric Church!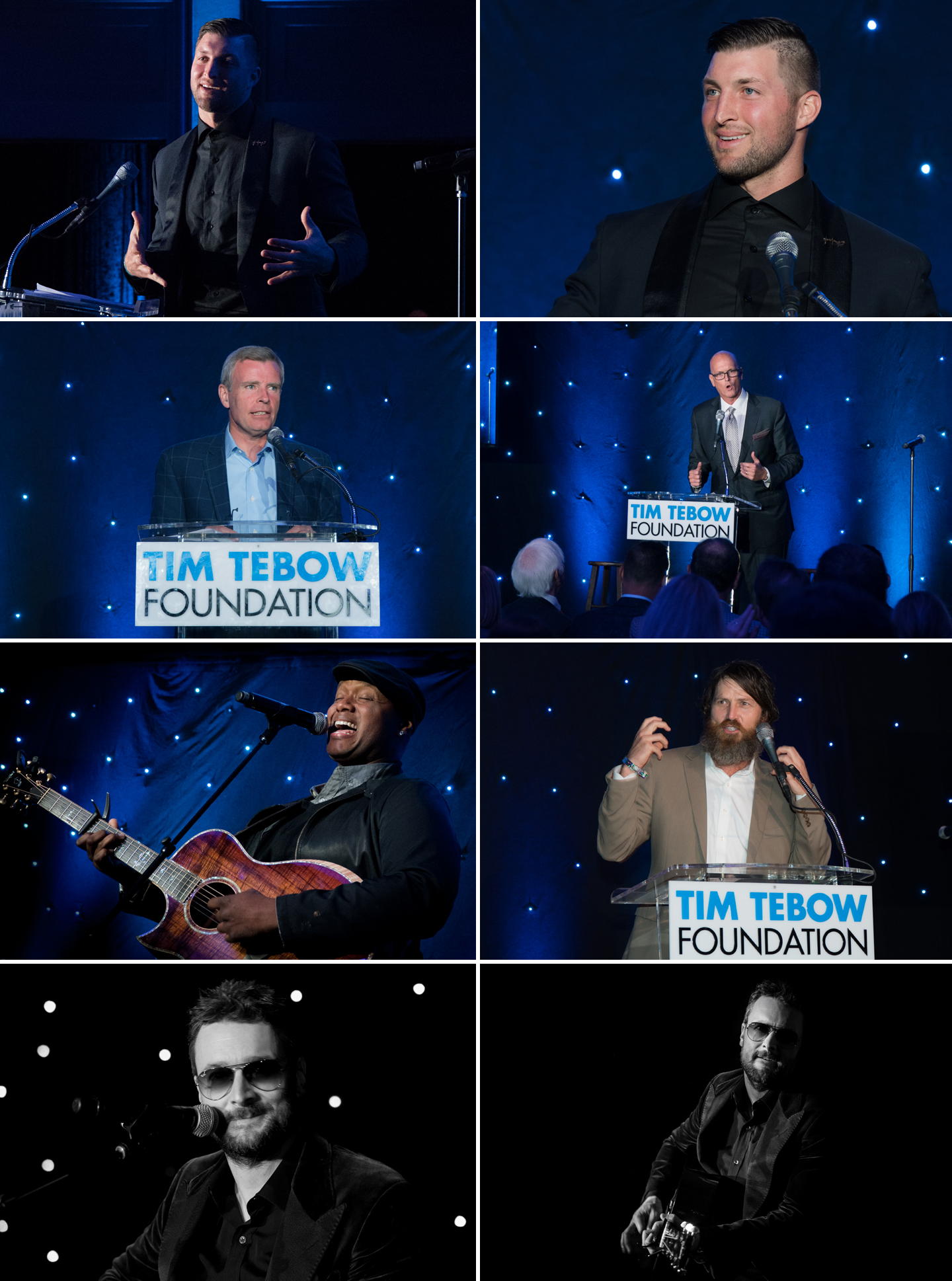 2018 Tim Tebow Foundation Celebrity Gala & Golf Classic Participants included Tim Tebow, Chip & Joanna Gaines, Adrian Peterson, Scott Van Pelt, Billy Horschel, Brandon Marshall, Al & Lisa Robertson, Johnny Damon, Kevin Sorbo, Dan Mullen, Laura Rutledge, Bobby Bowden, Urban Meyer, Josh Scobee, Doug Flutie, Shawne Merriman, Javier Colon, Tim Burke, Gary Sheffield, Leon Washington, Danny Wuerffel, Jase & Missy Robertson, Marcus Allen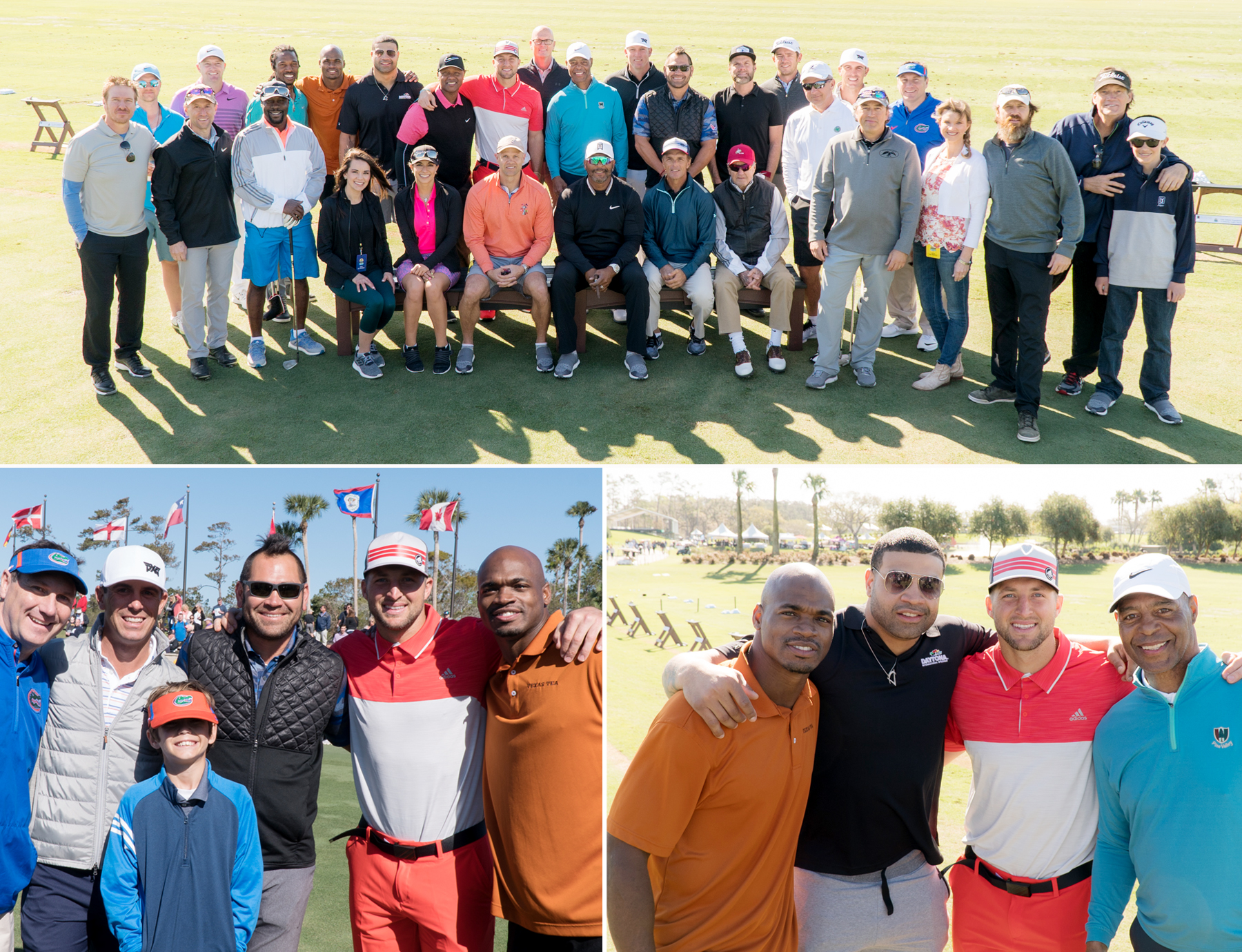 My favorite part of the day is capturing Tim Tebow's interactions with so many wonderful people:

While always star-studded, make no mistake, this is one of the neatest events I get to be a part of, always benefitting children in need and I'm very thankful to play a small role in supporting them: