I sure love this event!  Benefitting the Boys and Girls Club of Metro Denver, Cuvee Ventures pulls out all of the stops to provide an incredible ambiance for this fundraiser.  The entrance is a long red carpet along the X-Jet and Signature hangars at Centennial Airport, lined with exotic cars and private jets!  Cocktail hour is both inside and out front of the hangar with Denver's top restaurants, live entertainment, elite private aircrafts and ultra-luxury automobiles: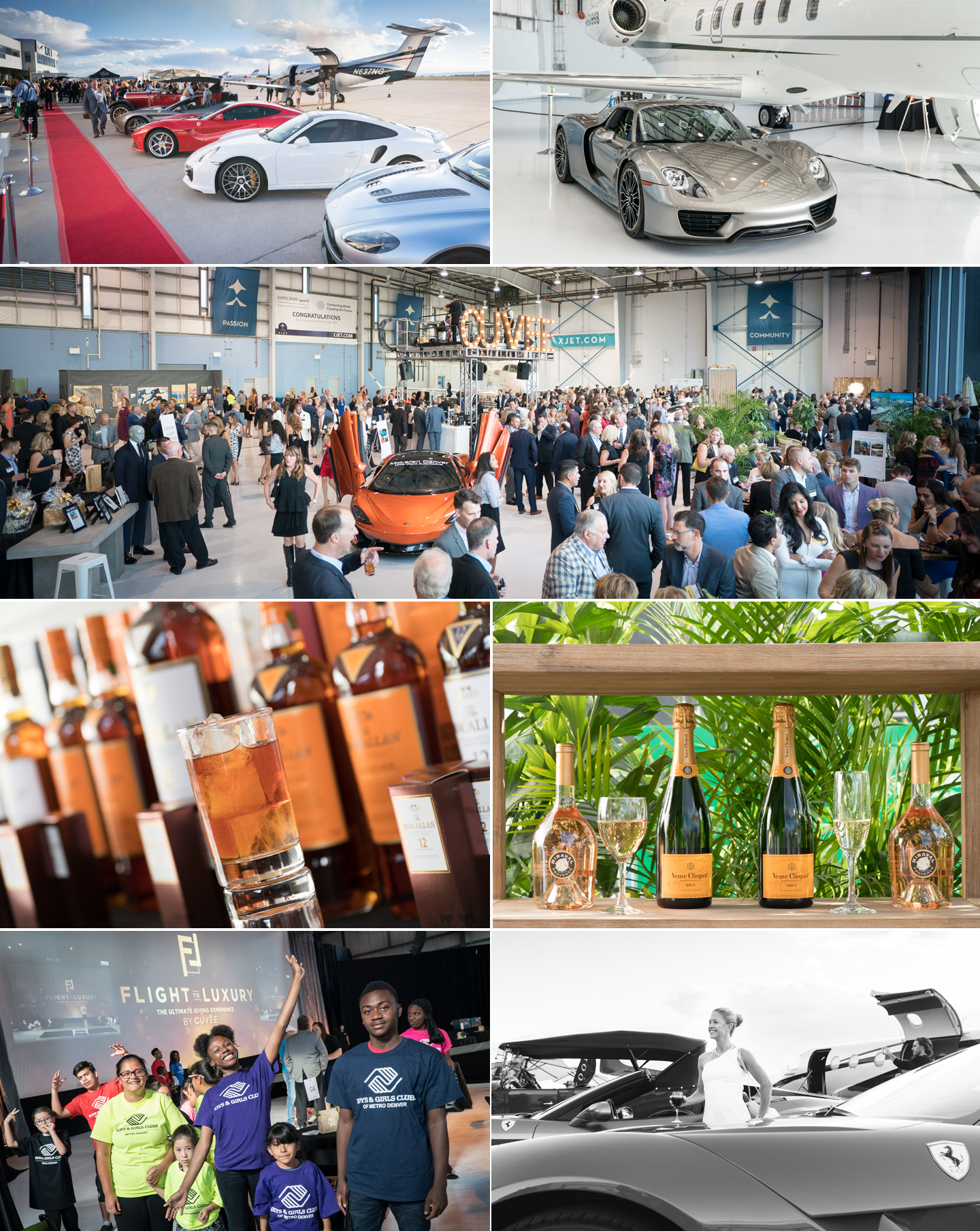 The party then moves to another hangar for the live program, auction, entertainment, fashion show and afterparty!  A highlight was Payton Manning throwing autographed footballs to bidders…one of which was Denver Broncos wide receiver, Emmanuel Sanders: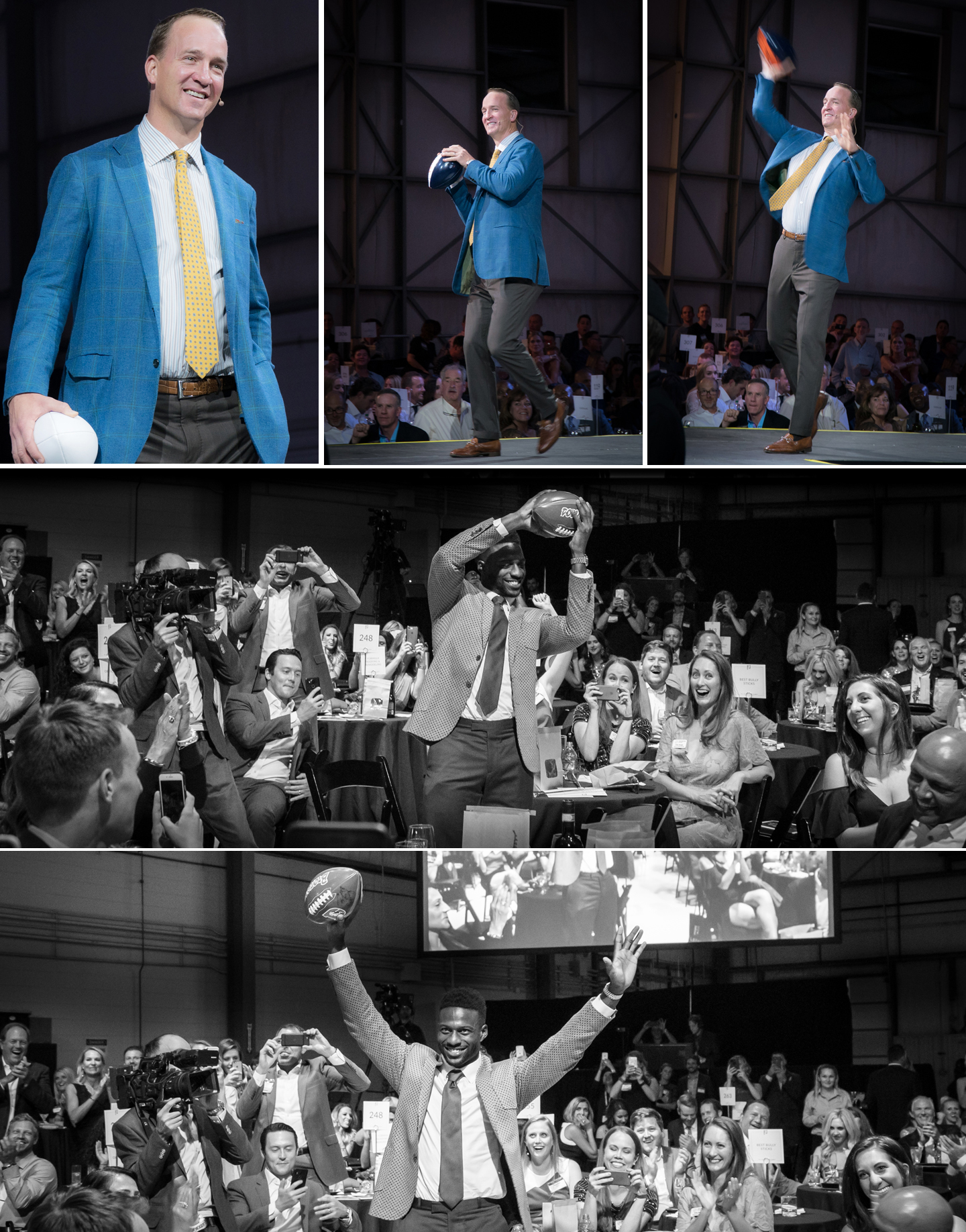 I sure love this event!