I've known Mike Glasser for nearly 25 years now (holy smokes), so it was not photographing a friend's wedding as much as that of a family member.  Combine that with how amazing and beautiful Anastasia is, and how stunning Agua Linda Farm is, and that made for an awesome wedding to photograph!
Agua Linda Farm is located south of Tucson, Arizona in a town called Amado.  It was only a few miles from the border of Mexico and had the added excitement of needing to drive through border patrol checkpoints (even though we never left Arizona).  The property has a neat history…  In 2007, U.S. Representative Gabrielle Giffords married astronaut Mark Kelly at the property, and in the 1950's it had visits from the likes of Elizabeth Taylor, John Wayne and Gene Kelly among others!  Here are a few images from around the Farm: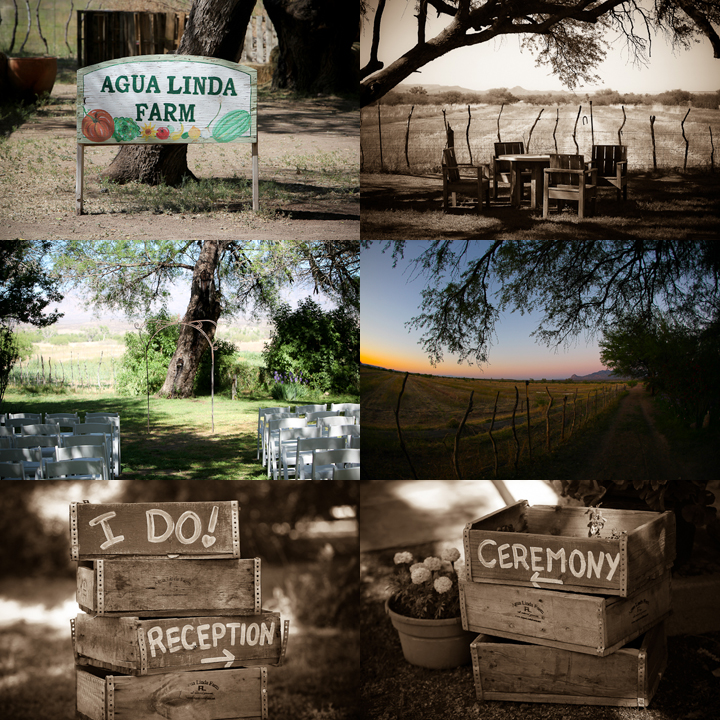 After scouting out the location, the details were next to capture… Here are a few of those images: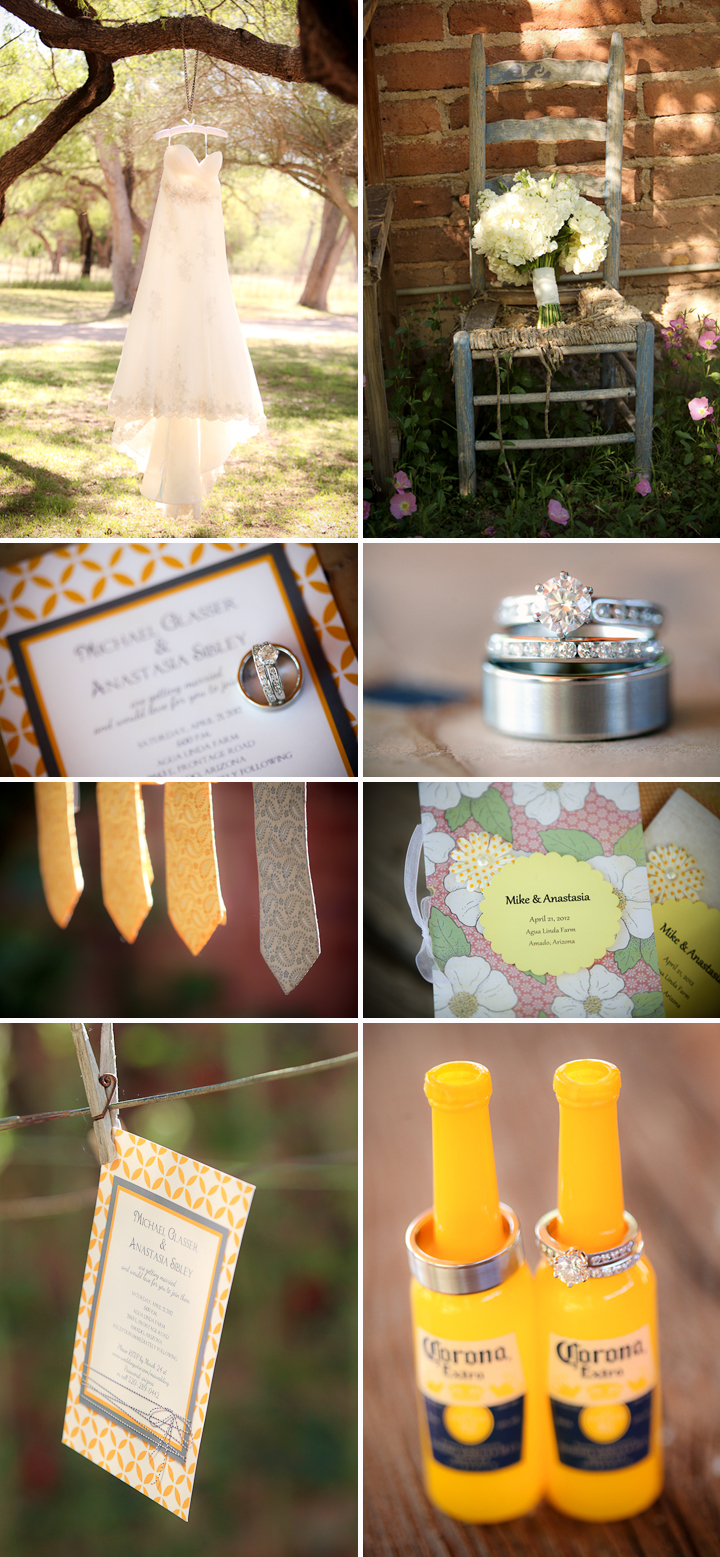 There were no shortage of fun backdrops, perfect lighting and neat locations to use throughout the day!  It's such a great place!!  Here are a few images of Mike and Anastasia before the ceremony: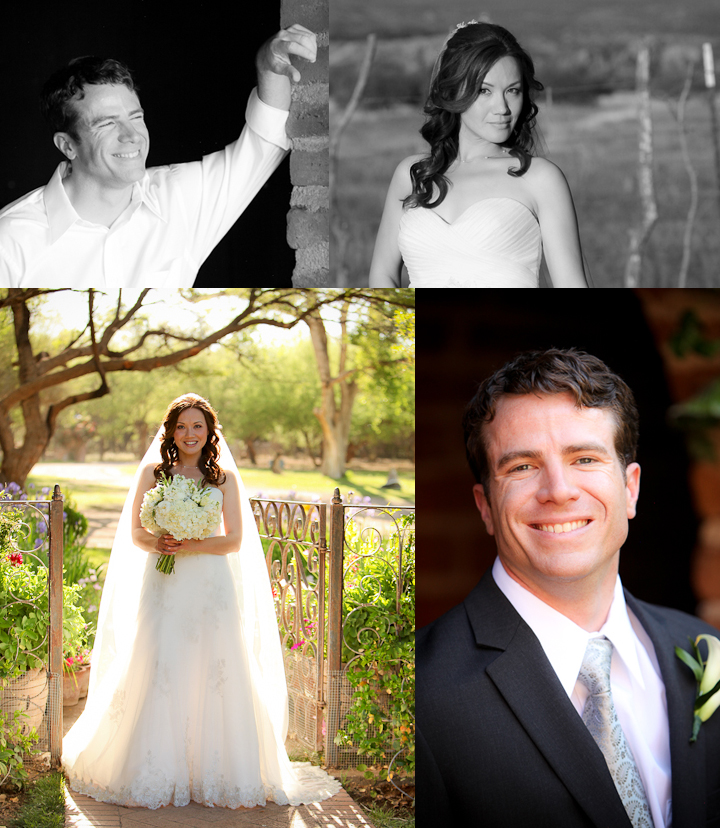 Anastasia's brothers played a large roll in the wedding while everyone wished her mother a speedy recovery!  Her father was by her side as she recovered in the hospital and while it was a huge bummer not to have them there at the wedding, it was a very poignant example of how to be a loving, supportive husband…


I love having enough time with a bride and groom to roam around taking pictures without being rushed!   Here are a couple of my favorite images of Mike and Anastasia around the Farm:

One of the best parts of knowing Mike for so long is that my best friends, including my wife, were also there at the wedding!!

The night of the wedding had no moon and a meteor shower, so there was a telescope set up for the guests.  I had never photographed the stars before, but thought this was a great time to give it a try!  I was even able to capture a meteor going by:

Congratulations Mike and Anastasia!!!!
A big thank you to my friend and second photographer Don and his wife Emily Mamone!  And as a side-note, we all stayed at a property down the road called the Amado Territory Inn and we all enjoyed it so much that I really want to recommend it!