I was so excited to photograph the Denver Public Schools Foundation 2012 Achieve Gala.  Last years event was a blast, so it was a nice compliment to be asked back and help capture the day (which raised ~ $900,000 for the Foundation).  Glad DPS President and CEO Kristin Colon does not have a fear of public speaking because she had to address the packed room of over 1200 attendees at the Downtown Denver Hyatt: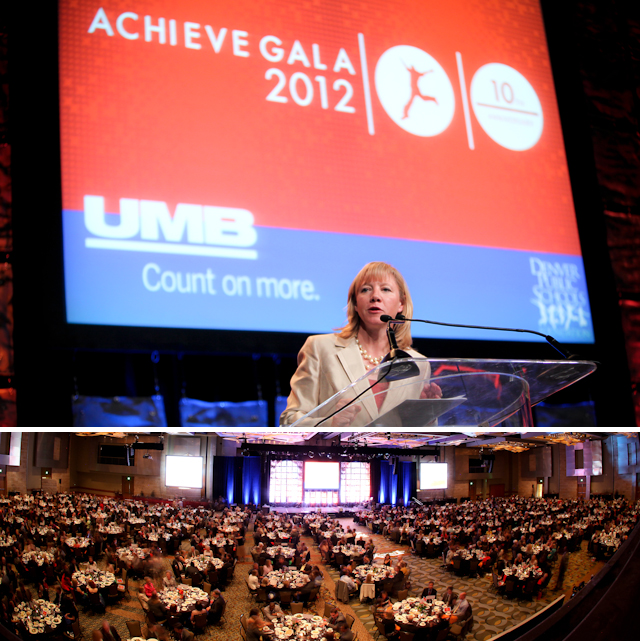 The DPS Foundation does a wonderful job incorporating the school kids in the event.  From student door greeters and hand-made flower vases to several student performances throughout the program.  Here are a few images of the arrivals, including Bruce and Marcy Benson (President of CU-Boulder), DPS Superintendent Tom Boasberg, and in the bottom right picture, one of my favorite VIP's, 99-year old Marie Greenwood (The first African American teacher to be put on a contract by Denver Public Schools in 1935):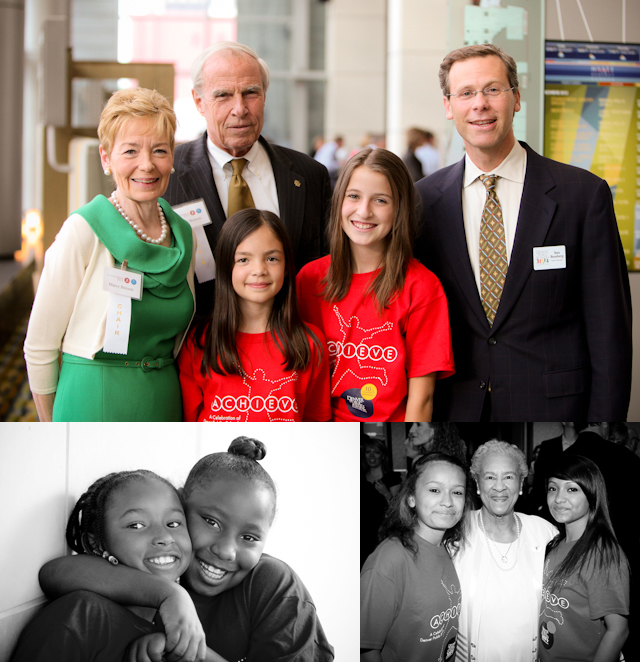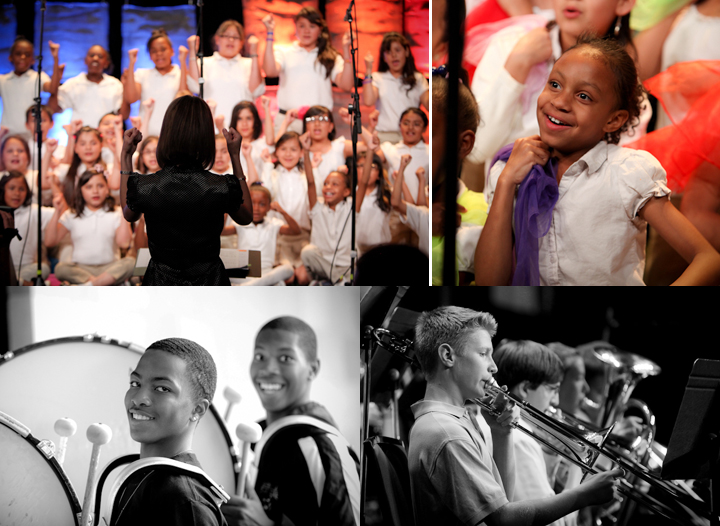 By far, the most powerful moment of the night came from the keynote speech by DPS student Samantha Lobato, who overcame losing an arm at birth to becoming the first person in her family to graduate high school!!!  Her ambitions go far beyond high school, and a standing ovation filled the room when Lobato announced she will become Secretary of Education one day! (Subsequently, her speech was posted on YouTube, and current Secretary of Education, Arne Duncan called her on the phone!  See the news story here:  http://www.9news.com/rss/story.aspx?storyid=266576)

I especially love the moment in the above set of images where Denver Mayor Michael B. Hancock is hugging Samantha Lobato after her speech!  I think everyone in the room wanted to!
What a fun event!  Special thanks to event planner Kelli Kindel, DPS Foundation's Sarah Dixon, and second photographer, James Dewhirst!