One of the very best jobs of each year, I love seeing the 'behind the scenes' of the movie business. The Santa Barbara International Film Festival is an important stop on the Academy Awards circuit, so writers, directors, actors, studio execs…etc. all attend and make for such an amazing experience interacting with the community and school kids! Over 11 days, and taking over the town of Santa Barbara, there are celebrity tributes, parties, school field trips, panel discussions, hundreds of movies and so much more!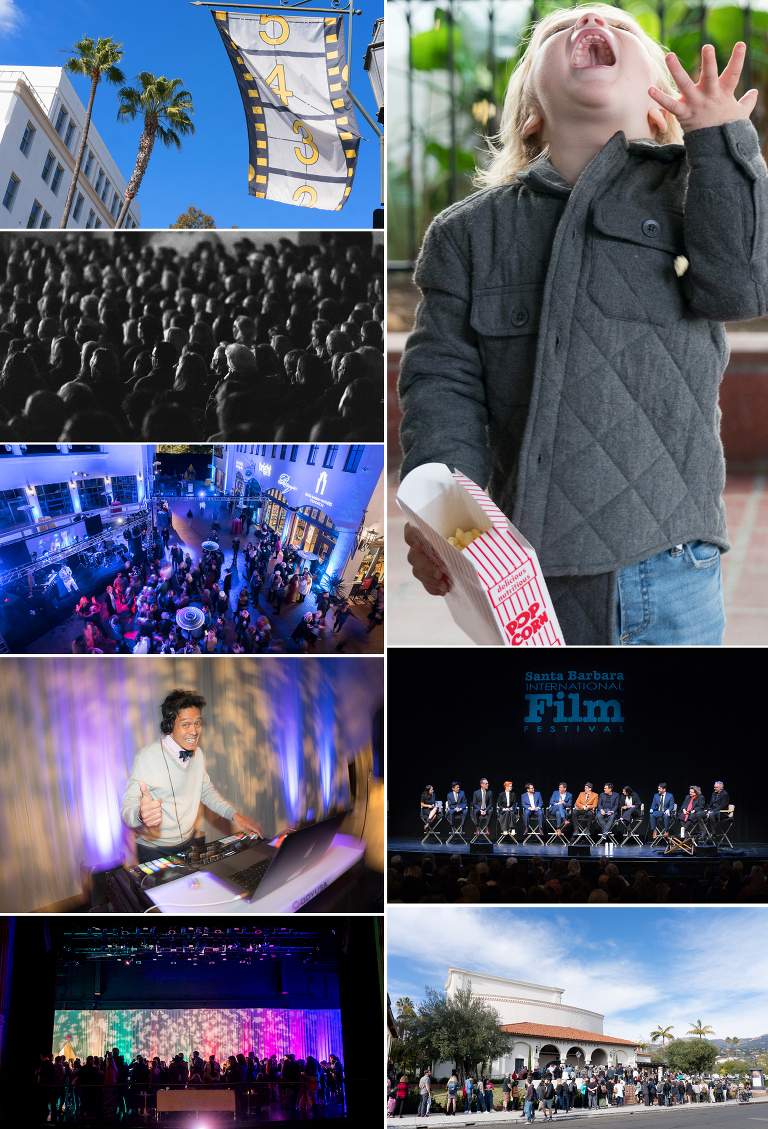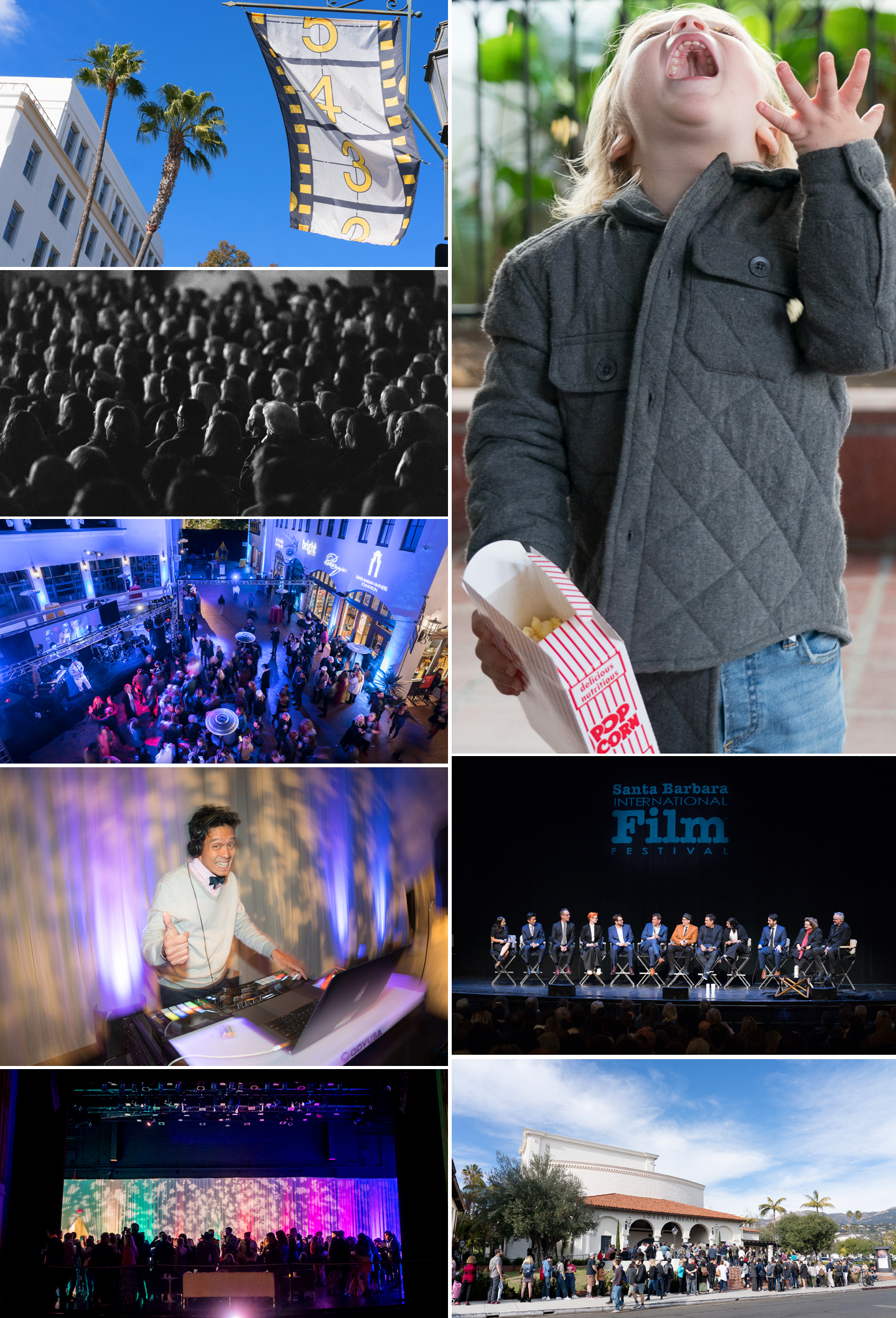 A few of my favorite celebrity portraits from the week: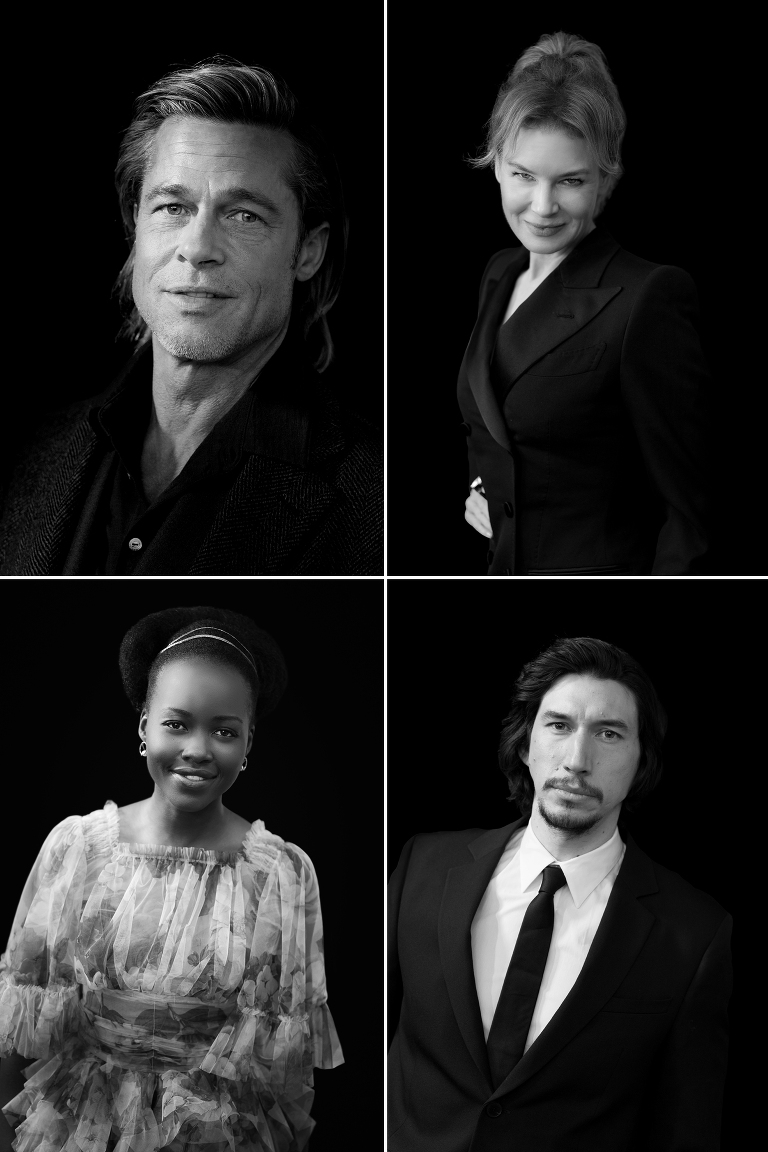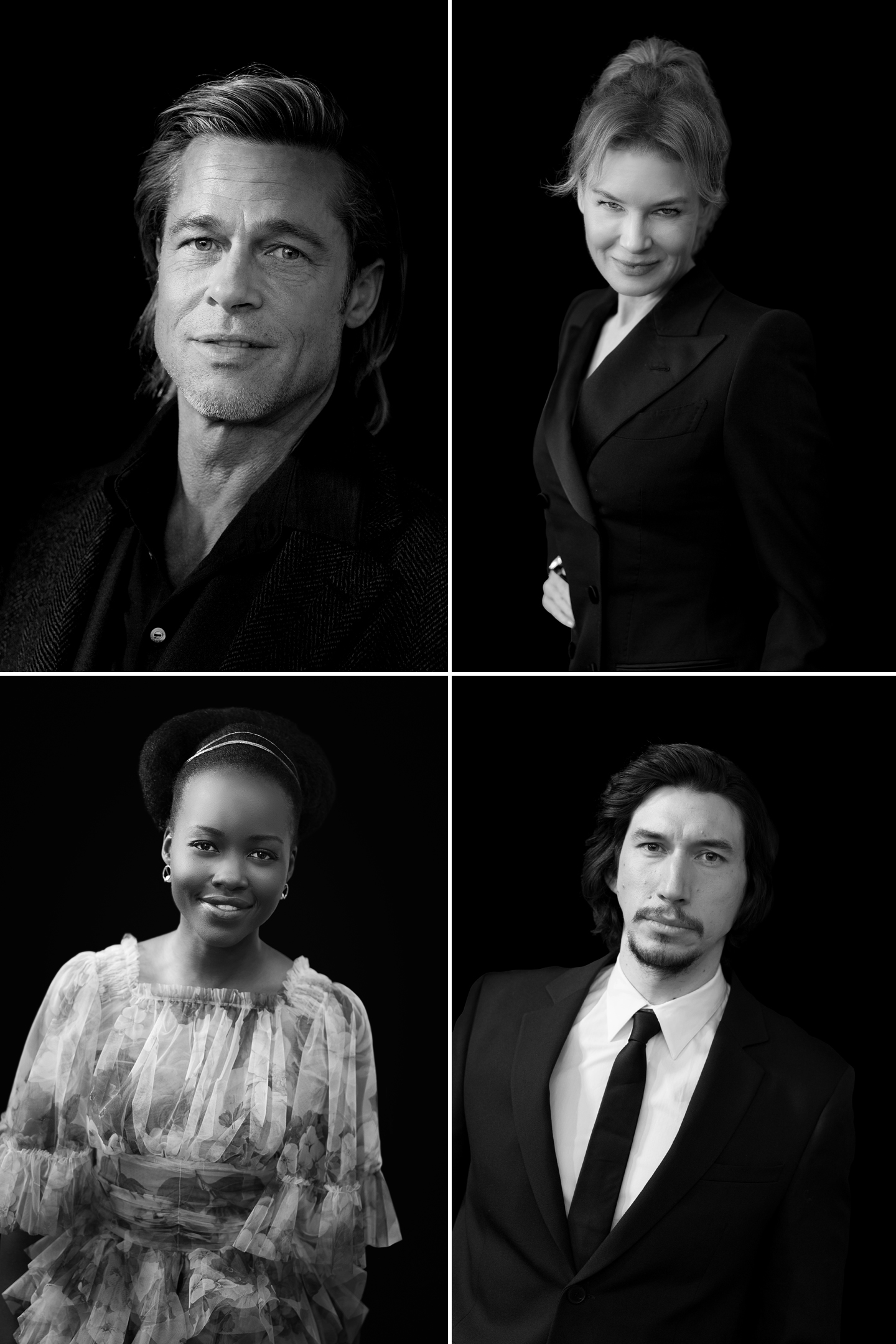 The most excitement and buzz around town all week was the tribute for Brad Pitt. He received the Maltin Modern Master Award (the highest award presented by the festival) for his longstanding contributions to the film industry. The crowds were larger than I've ever seen, and the excitement was just as intense…Some of my favorite images of the night show the scene at his arrival to the Arlington Theater: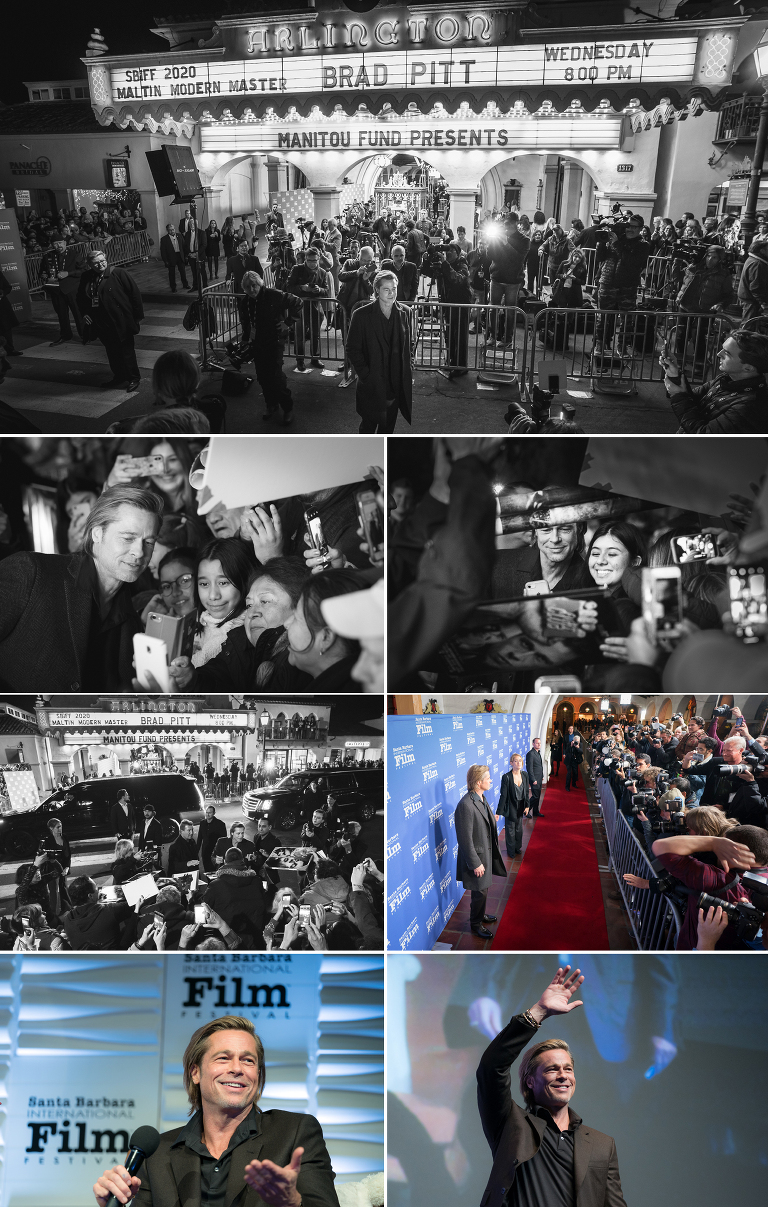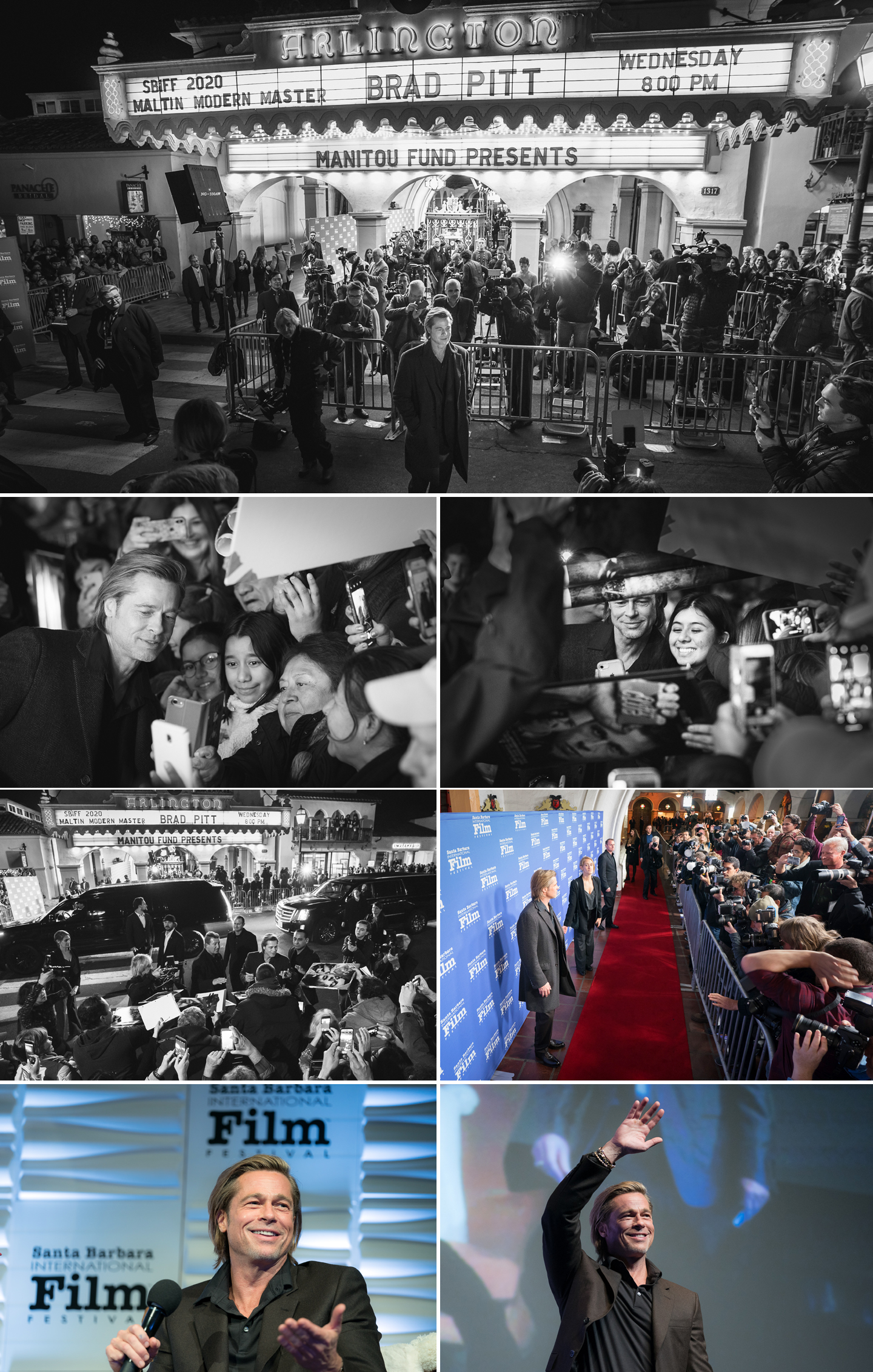 One of the most surreal conversations I've ever had was with Renée Zellweger, who told me I have her friend Anderson Cooper's eyes! Zellweger received the American Riviera Award (and later the Oscar for "Judy").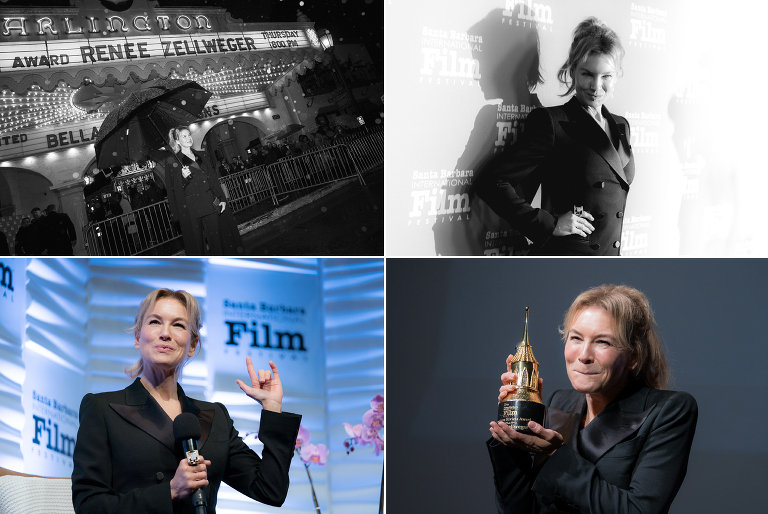 Recipient of the most likable award winner (if that were a contest) would be South Korean filmmaker Bong Joon-ho (who cleaned up at the Oscars for "Parasite")! Not only kind, but he's also hilarious!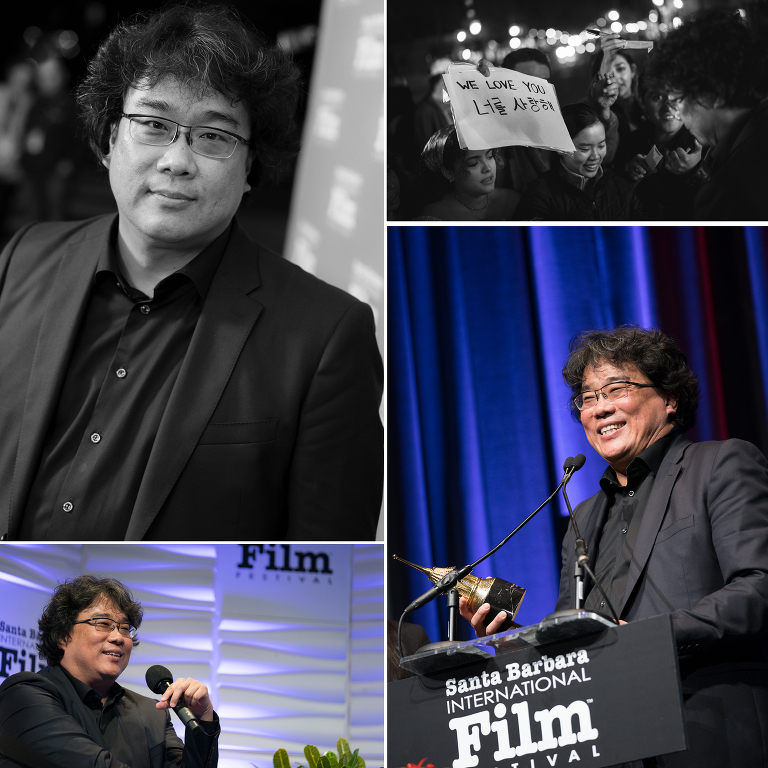 I learned that Adam Driver would prefer to do dozens of takes when he acts because he is such a perfectionist. Also, that he served in the Marines!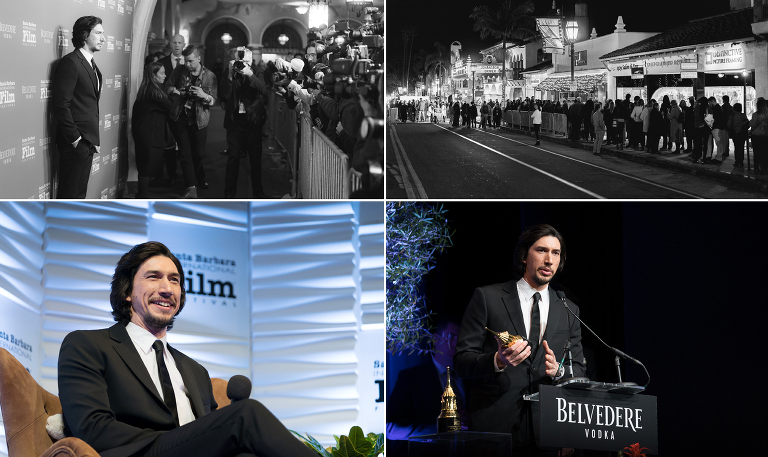 Actress, director, film producer and this year's Academy Award winner for Best Supporting Actress (Marriage Story), Laura Dern: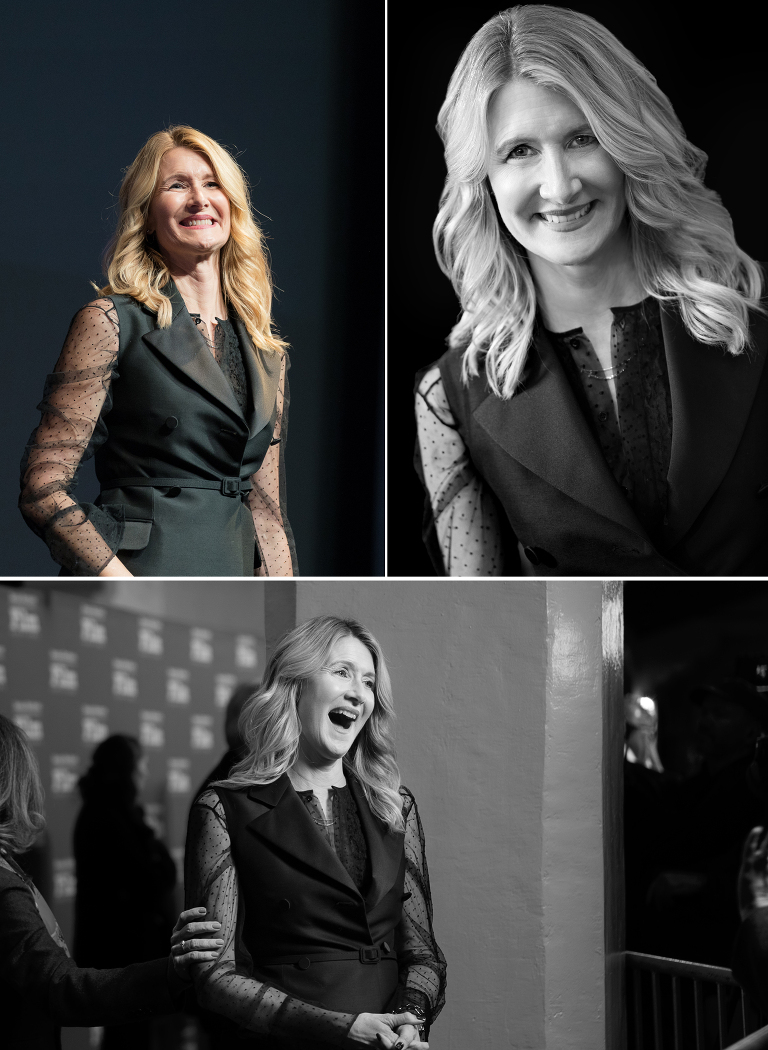 I sure loved photographing the elegant, lovely and talented Lupita Nyong'o (Black Panther, 12 Years A Slave and Us among others…):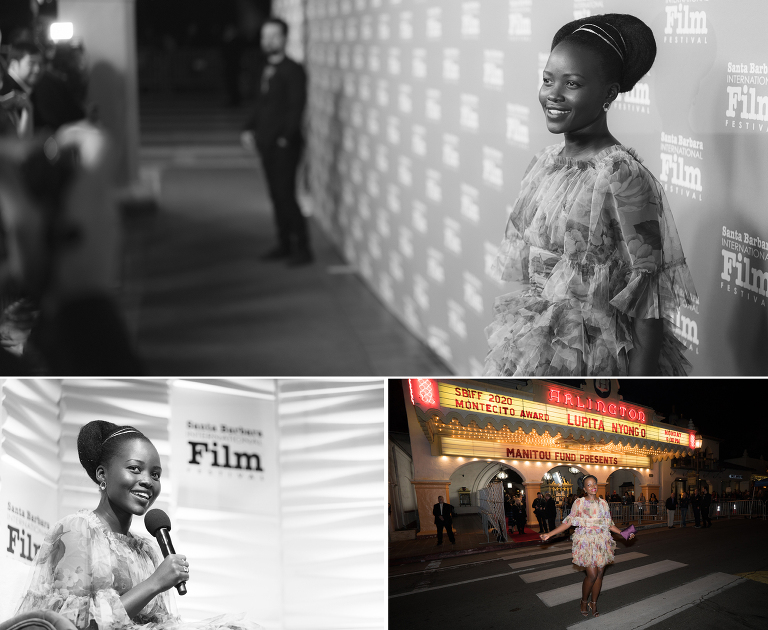 Year after year, one of the best nights of the festival is consistently the Virtuoso Awards. This year was a wonderfully talented and hilarious group of actors: Awkwafina (The Farewell), Taron Egerton (Rocketman),
Cynthia Erivo (Harriet), Beanie Feldstein (Booksmart), Aldis Hodge (Clemency), George MacKay (1917), Florence Pugh (Midsommar), and Taylor Russell (Waves):