This was such a wonderful experience! I was hired to take photos of a couple of amateur golfers who were able to play in the 2020 Annexus Pro-Am at the Waste Management Phoenix Open! I had never been to the event but had definitely heard about the incredible 16th. Stadium seating was built around the entire hole and people cheer and shout and heckle, it's amazing!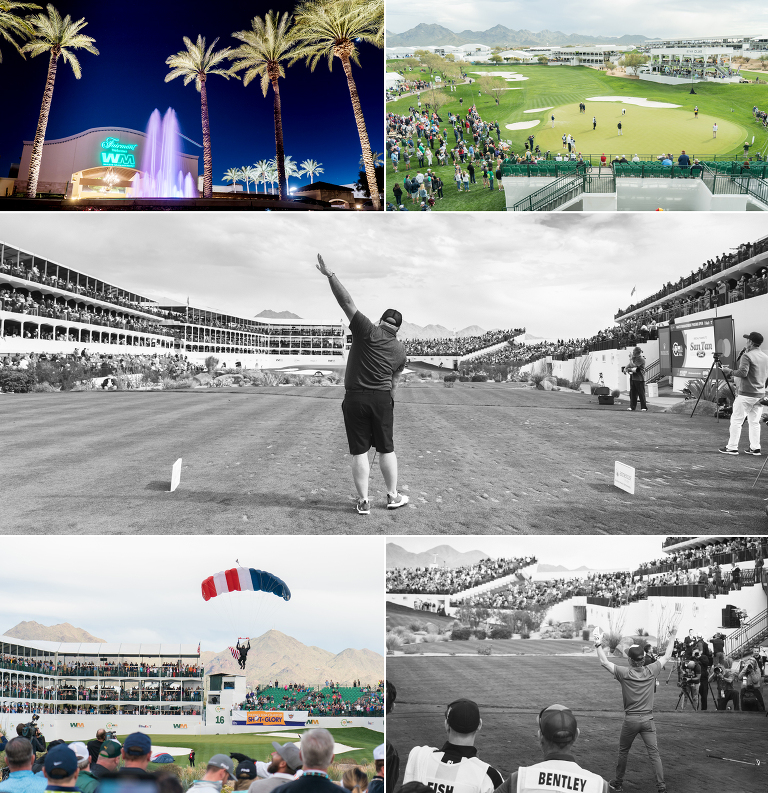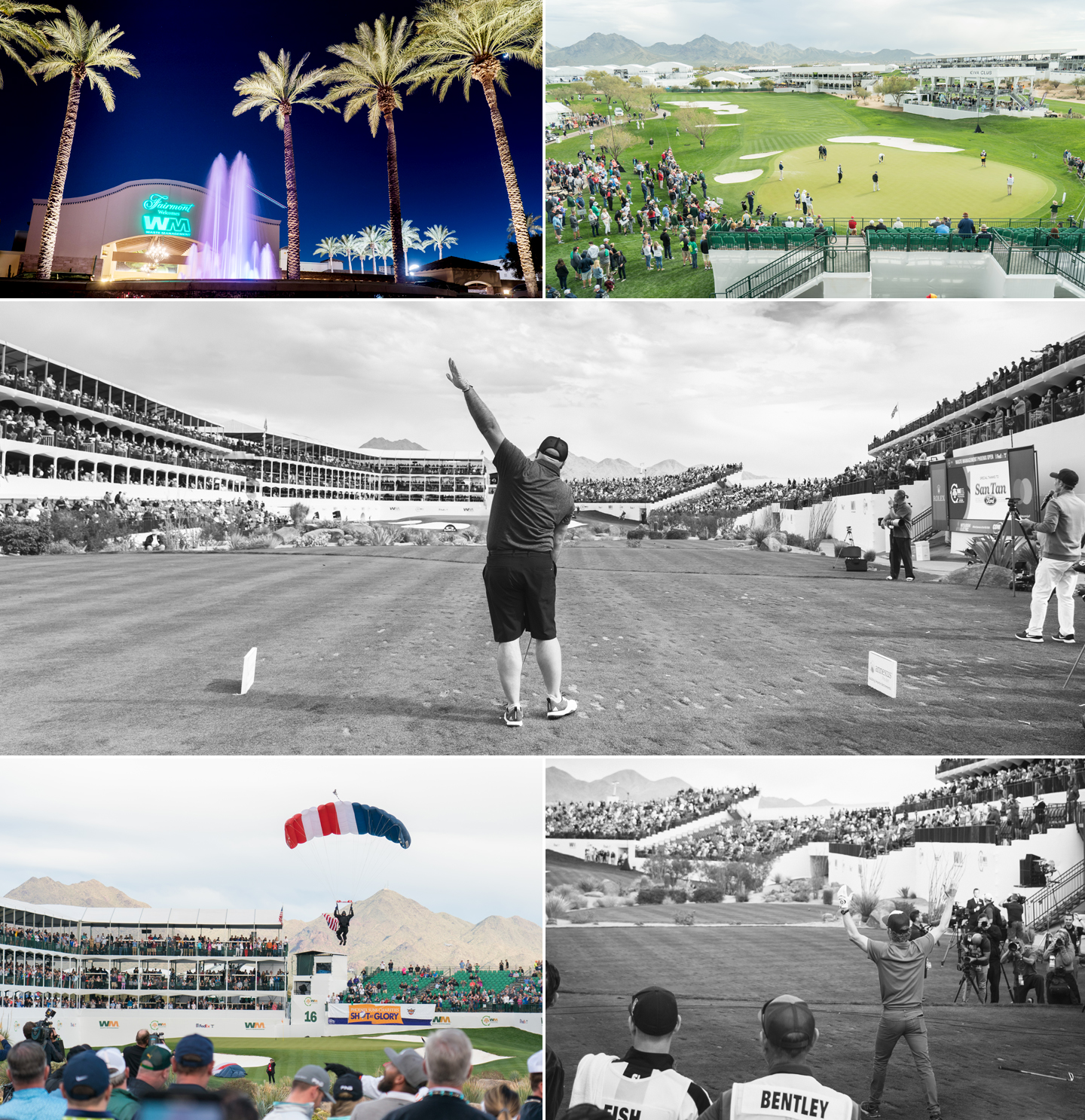 One of the best perks of the job (among many) was staying at the Fairmont Scottsdale Princess, because the hotel is right on the golf course! Not only was the room overlooking the course, but there was an entry point to the tournament just a few steps away..!
After photographing the clients for half the course, I turned the camera to the familiar faces. The 'celebrities' were there for fun, while the PGA golfers were using the opportunity for a practice round before the actual Waste Management Phoenix Open Tournament that started a day later with over a $7 million dollar first place payout!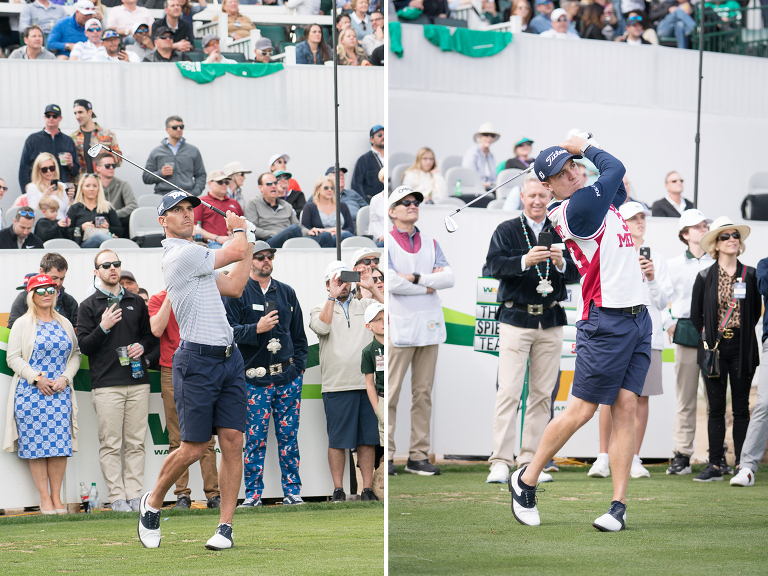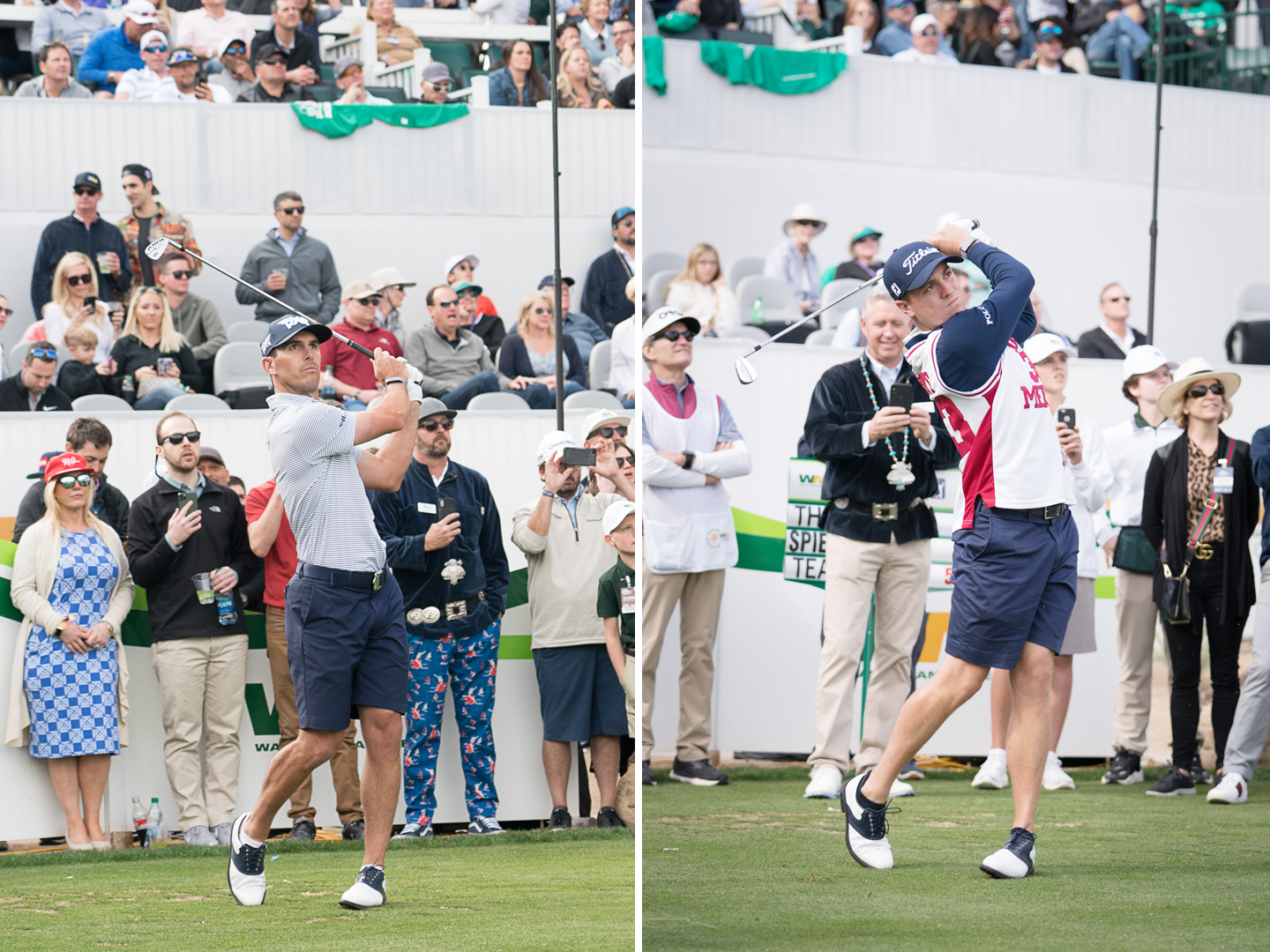 Apparently, there is a tradition in Buffalo of smashing tables…it was new to me…but here's the Buffalo Bills QB Josh Allen having fun on the 16th: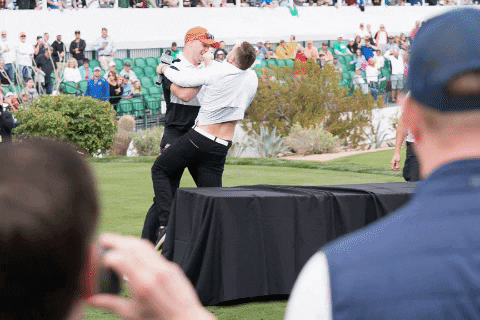 Here's a few (of the many) recognizable faces: (Emmitt Smith, Larry Fitzgerald, Michael Phelps, Golden Tate, Reggie Bush, Dierks Bentley and the bearded MLB pitcher Archie Bradley)… My favorite moment when the crowd went crazy as Michael Phelps was announced like this… "With 28 medals, this is the VERY BEST Olympian of ALL-TIME…!!"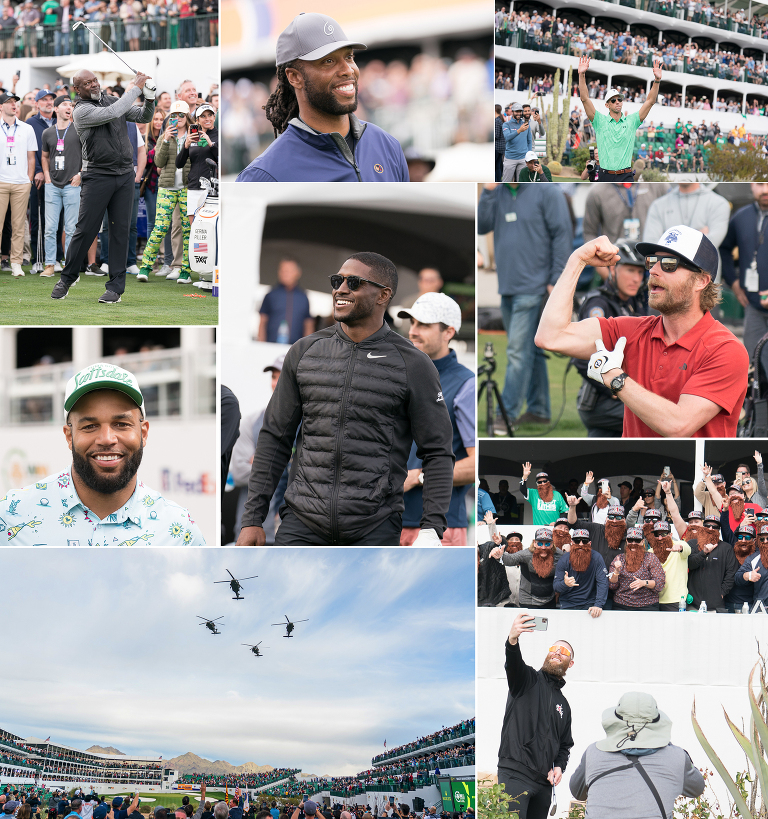 Such a fantastic experience…hope I get to go again sometime!!