I feel so lucky to get to work at the Pebble Beach Concours d'Elegance.  Gooding & Company is the official auction for the event (auction house specializing in the finest antique, classic, sports, and racing cars).  Widely considered one of the very best car shows in the world, it really is incredible to see.  From the number of events, to the celebrities, dollar figures on the vehicles, and the beauty of the area…I recommend the trip!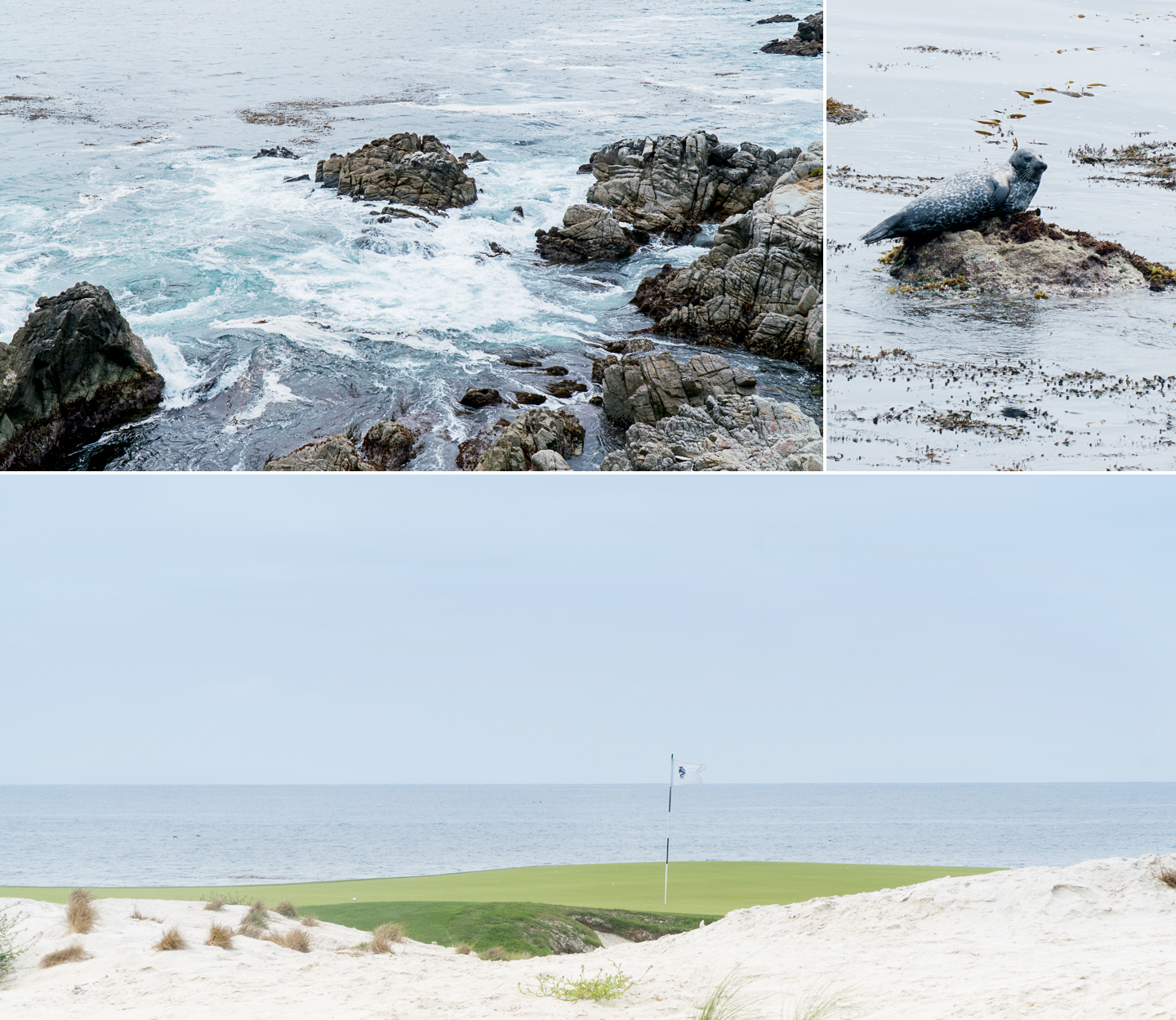 The auction itself was a giant success.  Gooding generated over $129 million in sales over the 2 day auction with an average of $1,128,606 per car!!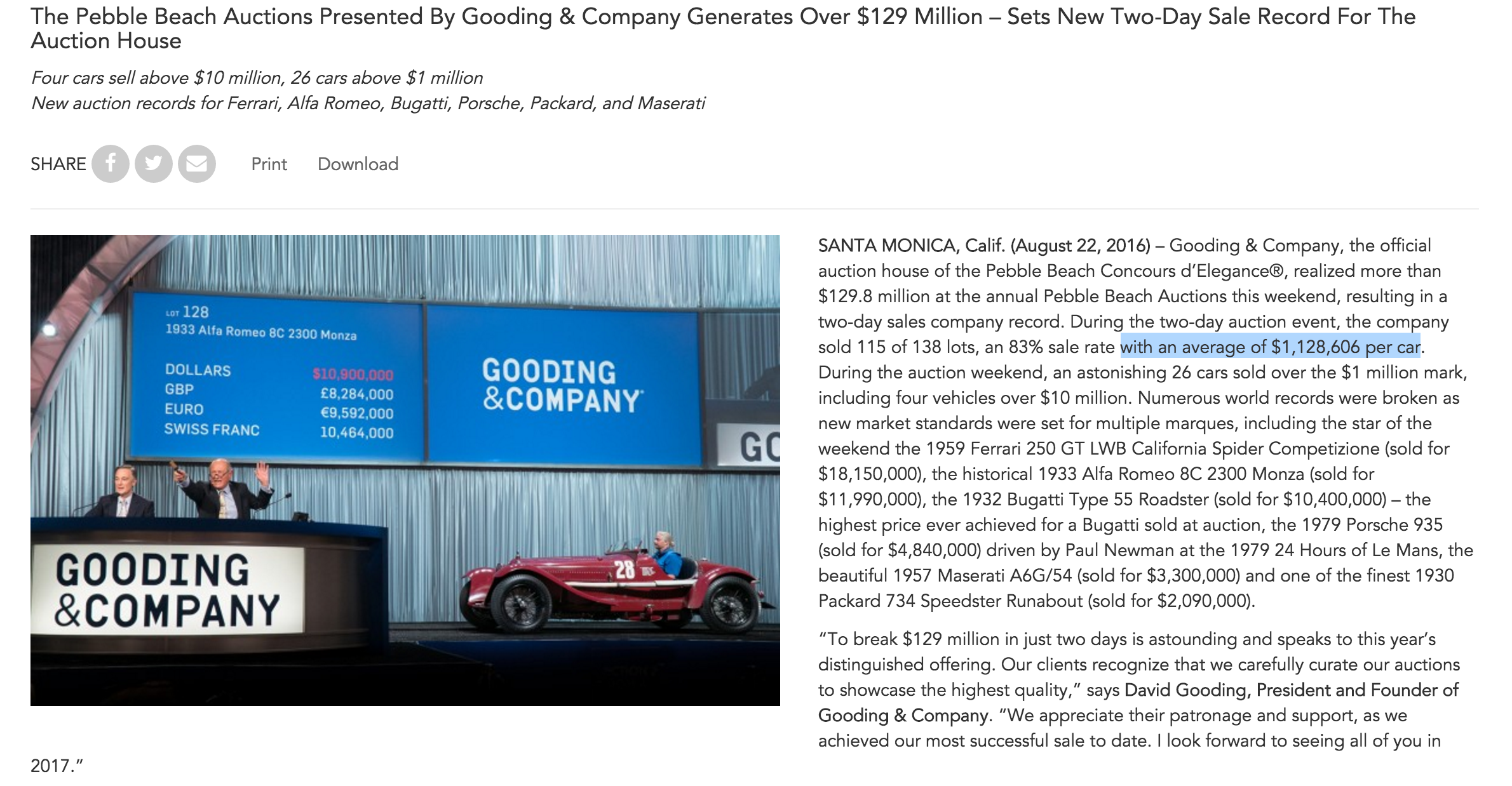 Some of the very best car, and people watching (outside of the Kentucky Derby) takes place on the 18th fairway of the Pebble Beach Concours d'Elegance!  Here are a few pictures, and a couple of images of the 'concept lawn' in the front of the iconic entrance to the Pebble Beach clubhouse: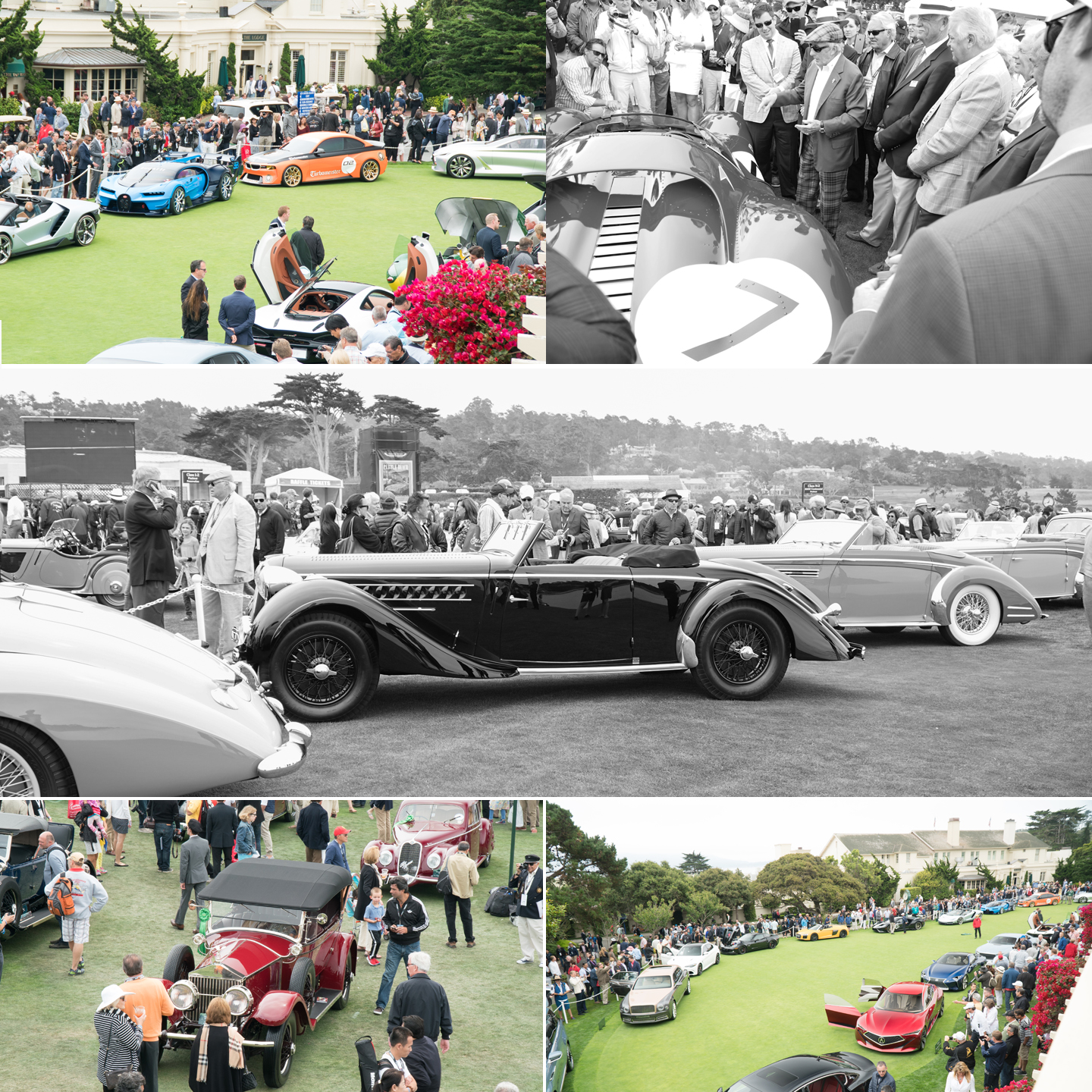 The weather was a mixture of overcast, and hazy.  In large part due to a huge fire (Soberanes) which brought the smell of smoke and piles of ash.  Hopefully the rain clouds helped the firefighters out, but for me, it means I prefer the black and white images the most!