The 30th anniversary of the Carousel Ball took place this year at the Beverly Hilton and it was a giant success for the Children's Diabetes Foundation and the Barbara Davis Center for Diabetes.  Here are a few of the details and scenes before the guests arrived, showing the red carpet set up, silent auction space and ballroom decor: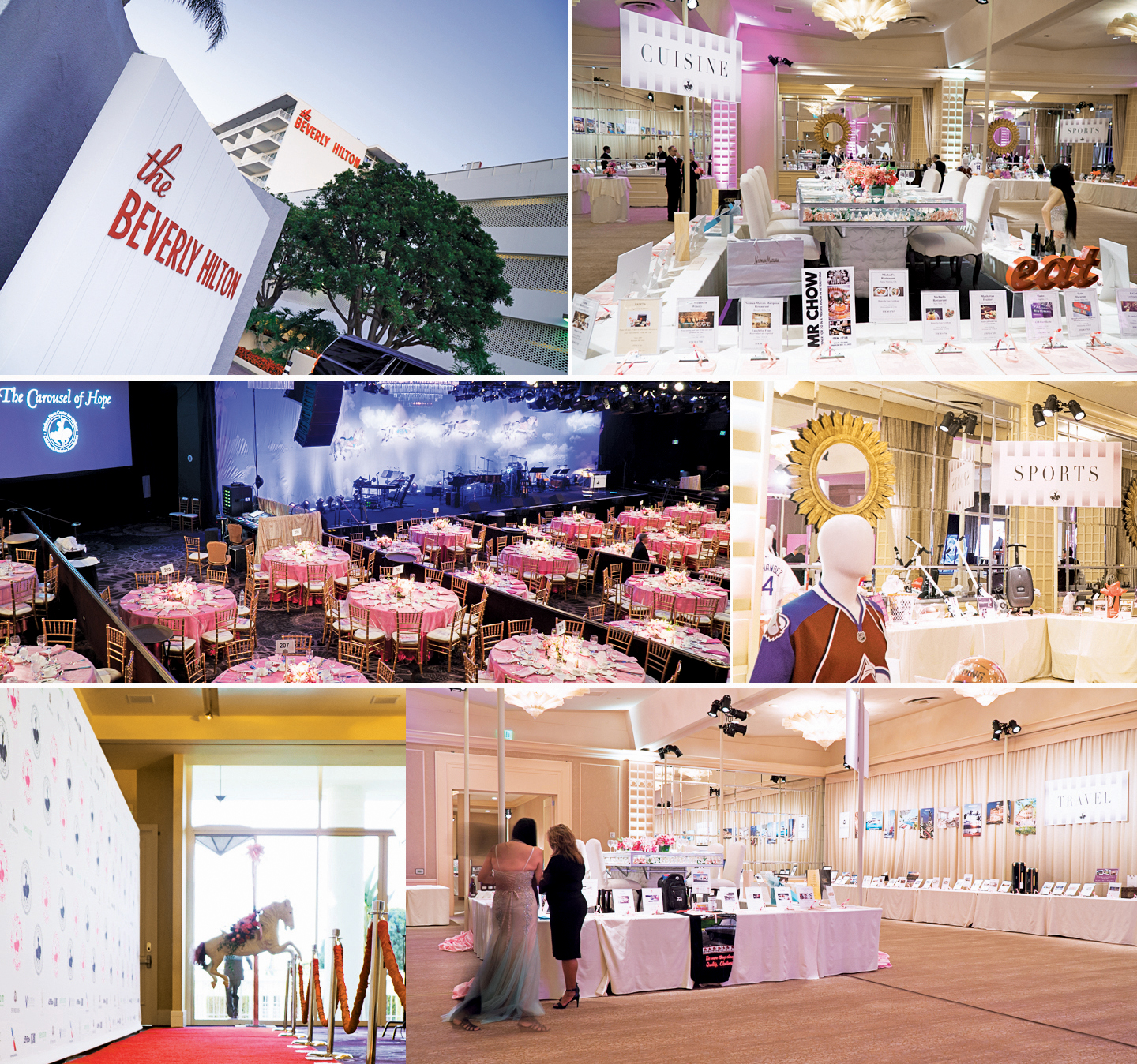 Started in 1978, this event has raised over $100 million through the years and continues to be chaired by Barbara Davis!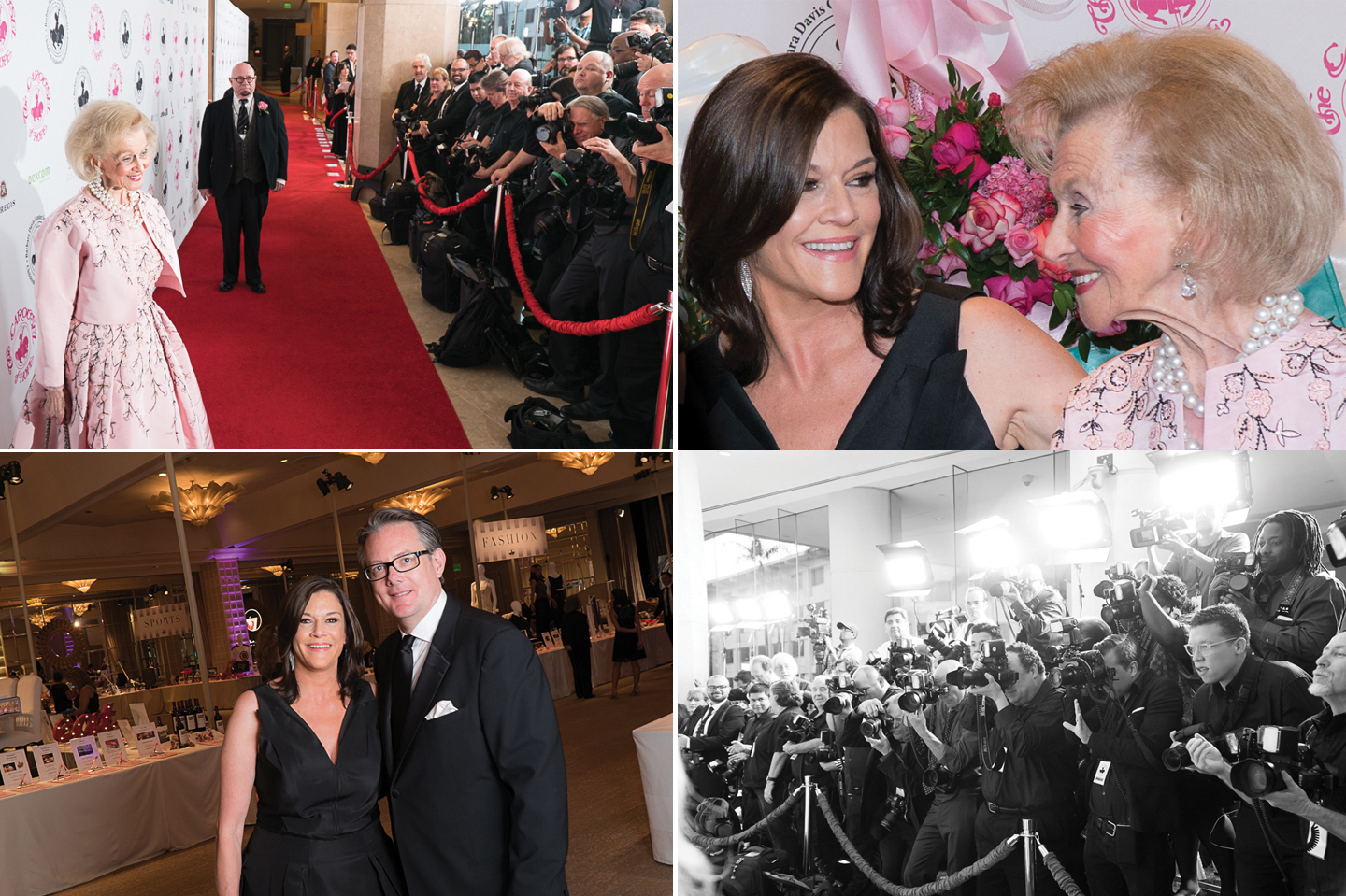 There were an incredible number of recognizable faces that walked the red carpet to show their support… here are just a few of the diverse celebs (from music mogul Clive Davis, to Alan Thicke, Samuel L. Jackson and Carmen Electra) :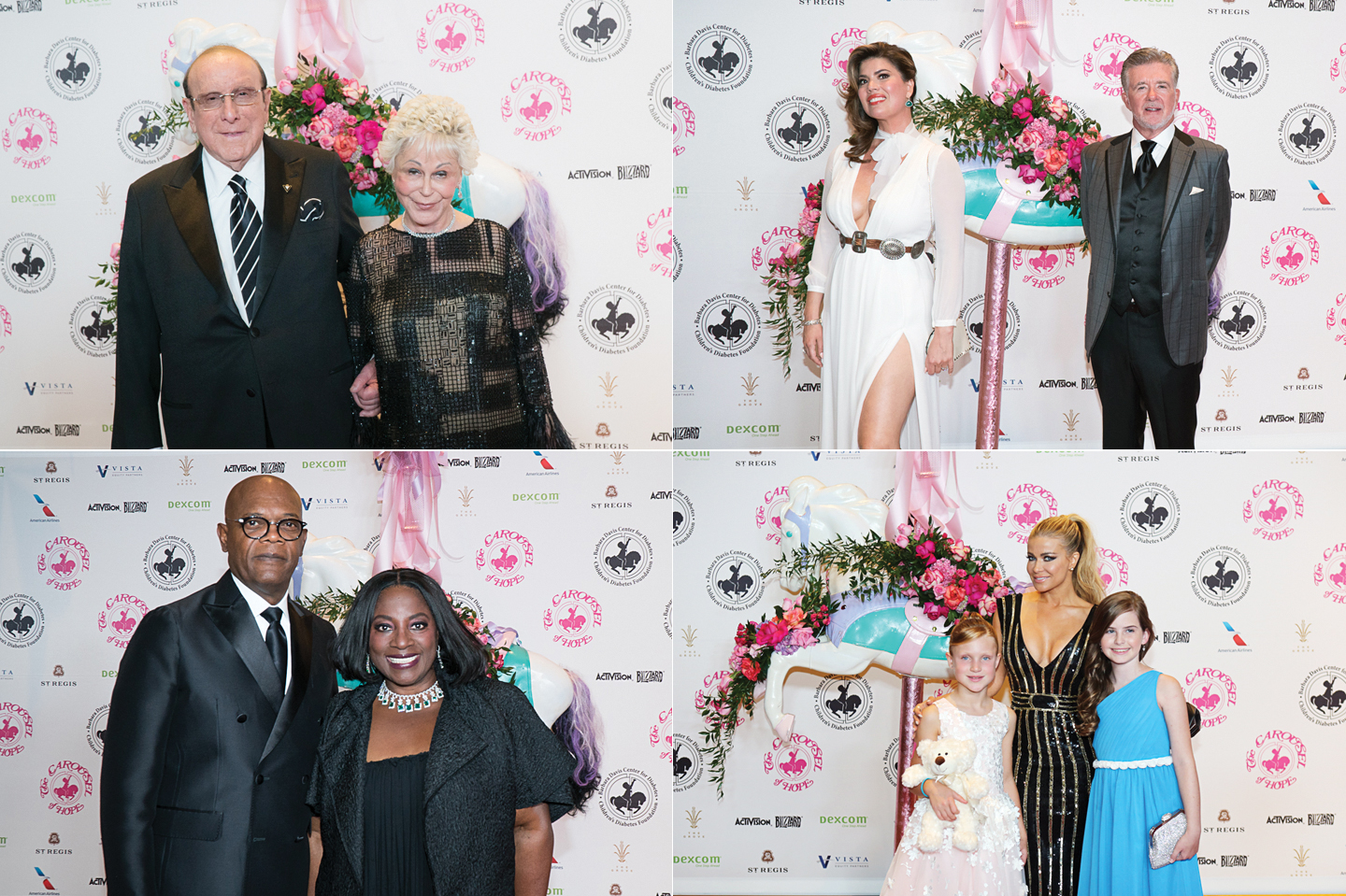 But the best part of the evening occurred on stage.  Jay Leno served as the Master of Ceremonies, and the gorgeous Sharon Stone served as the auctioneer for the live auction:

Three Brass Ring Awards were awarded…Quincy Jones presented to Jane Fonda. Carole Bayer Sager presented to David Foster, and Sherry Lansing presented the final one to Anjelica Huston.

Denzel Washington presented Sir Sidney Poitier with the Inspirational Lifetime Achievement Award and was a wonderful moment to witness:

A fun surprise was the incredibly talented voice of Quinton Aaron…actor from 'The Blind Side", he has an incredible voice! As does Idina Menzel and Jaime Foxx.

The fundraiser takes place every year but alternates locations between Denver and Los Angeles… Can't wait for Denver next year! What an incredible event for a wonderful cause!