—————————————————————-
What a crazy and diverse year it has been!  It's enjoyable to have a few moments of downtime around the holidays to recap the year and wanted to share a few of the favorite moments!
Corporate Events, non-profit jobs and music photography have been a real joy and focus in 2013 and sure hope to keep them up in 2014!
Two of my favorite corporate jobs brought me to the luxurious St. Regis Hotel in Aspen, Colorado and the gorgeous Resort at Pelican Hill in Newport Beach, California: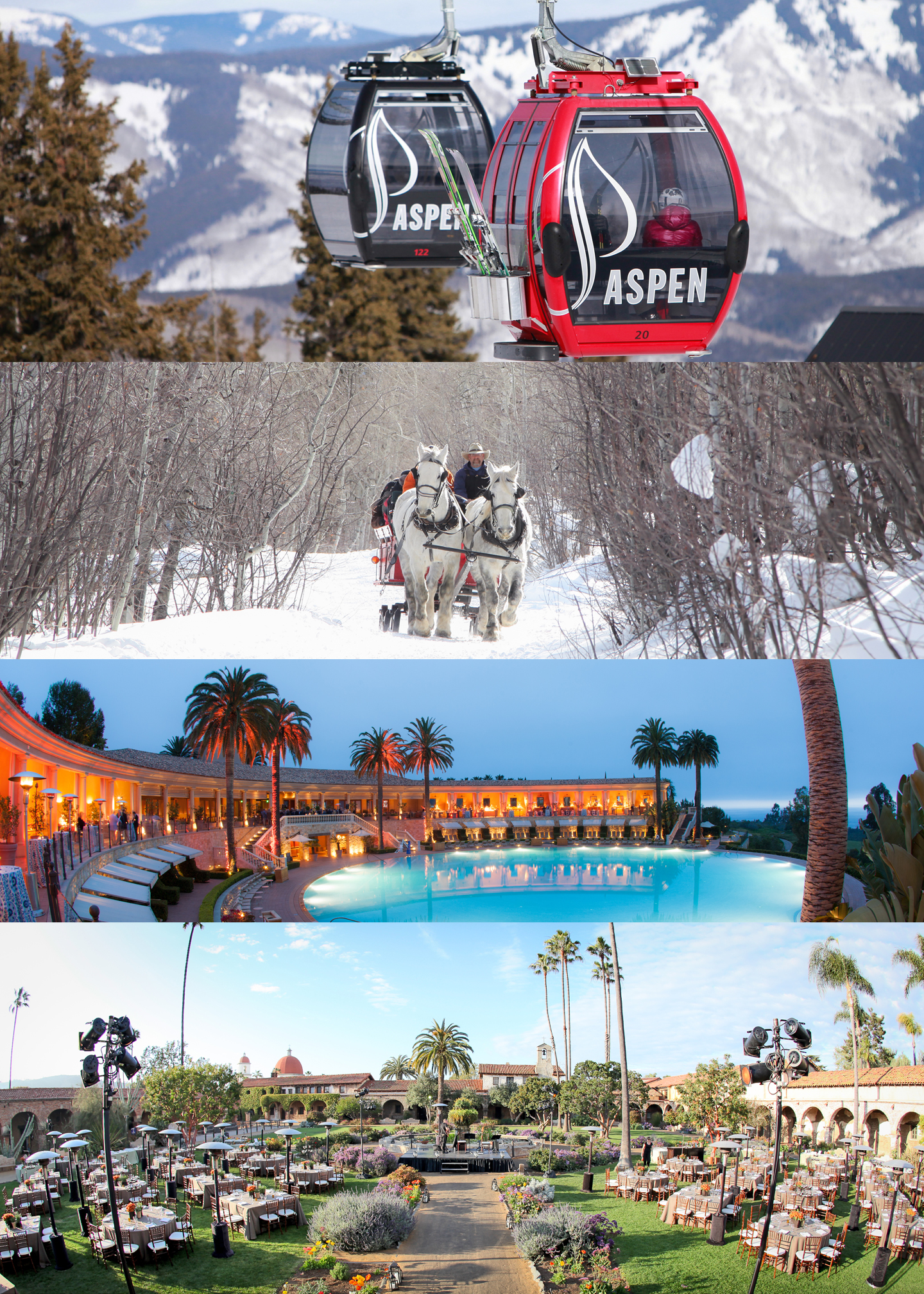 To check out more images from the job in Aspen, click here.  And to view more from CA click here.
I think the overall favorite event I was hired for this year was the FOX tv show X-factor.  Such incredible talent, raw emotion, interesting real people, and of course, colorful animated judges!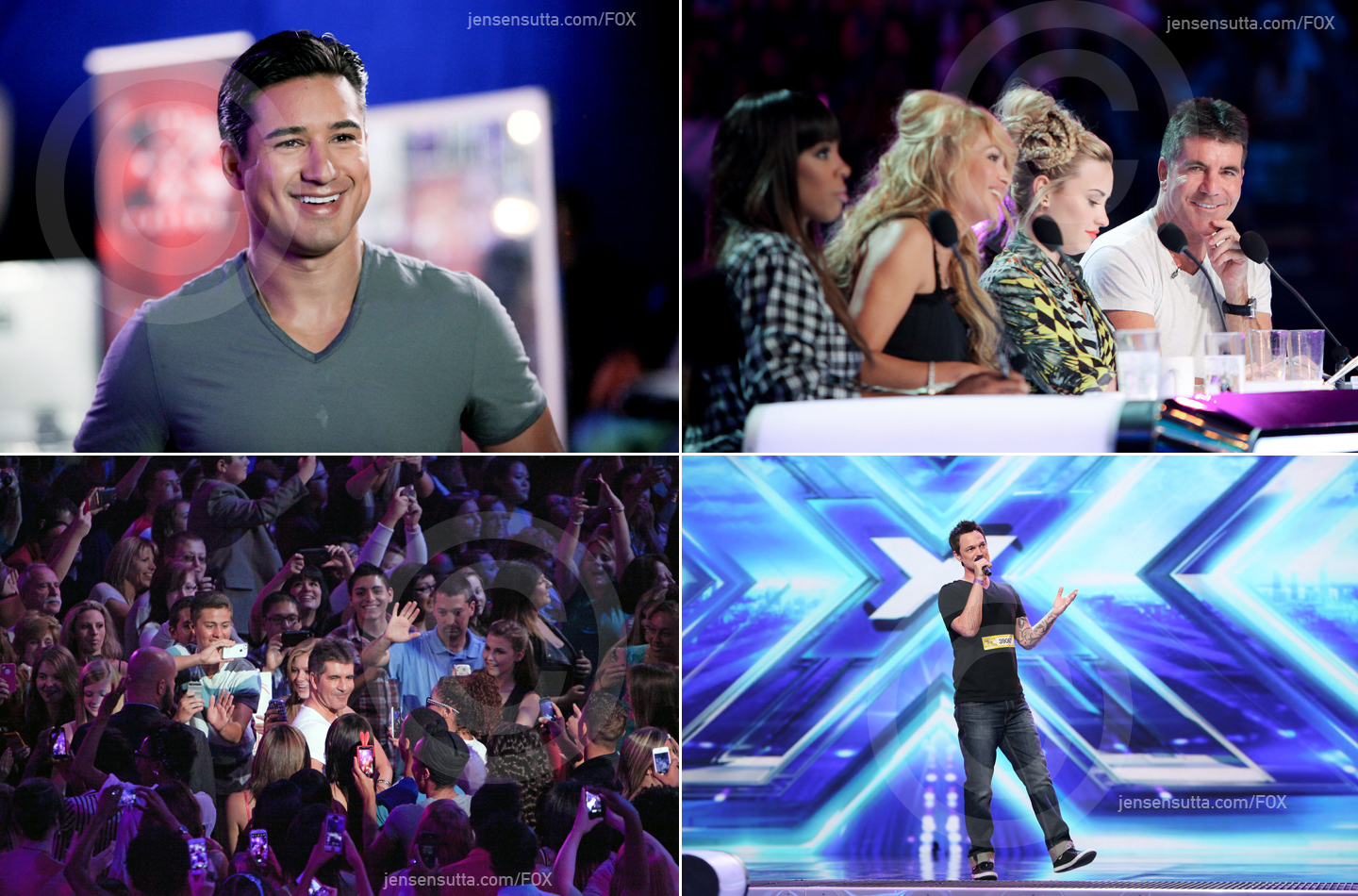 If I could find a way to pay all of my bills and exclusively photograph great causes and non-profit jobs, I would!  (So if any non-profits are looking to hire a photographer I'm a phone call away!)
The most exciting non-profit job to be a part of this year was photographing the Tim Tebow Celebrity Golf Tournament at the incredible TPC Sawgrass Golf Course in Florida.  Pictured here is Tim Tebow, Duck Dynasty stars Willie and Jep Robertson and NFL players David Nelson and Von Miller: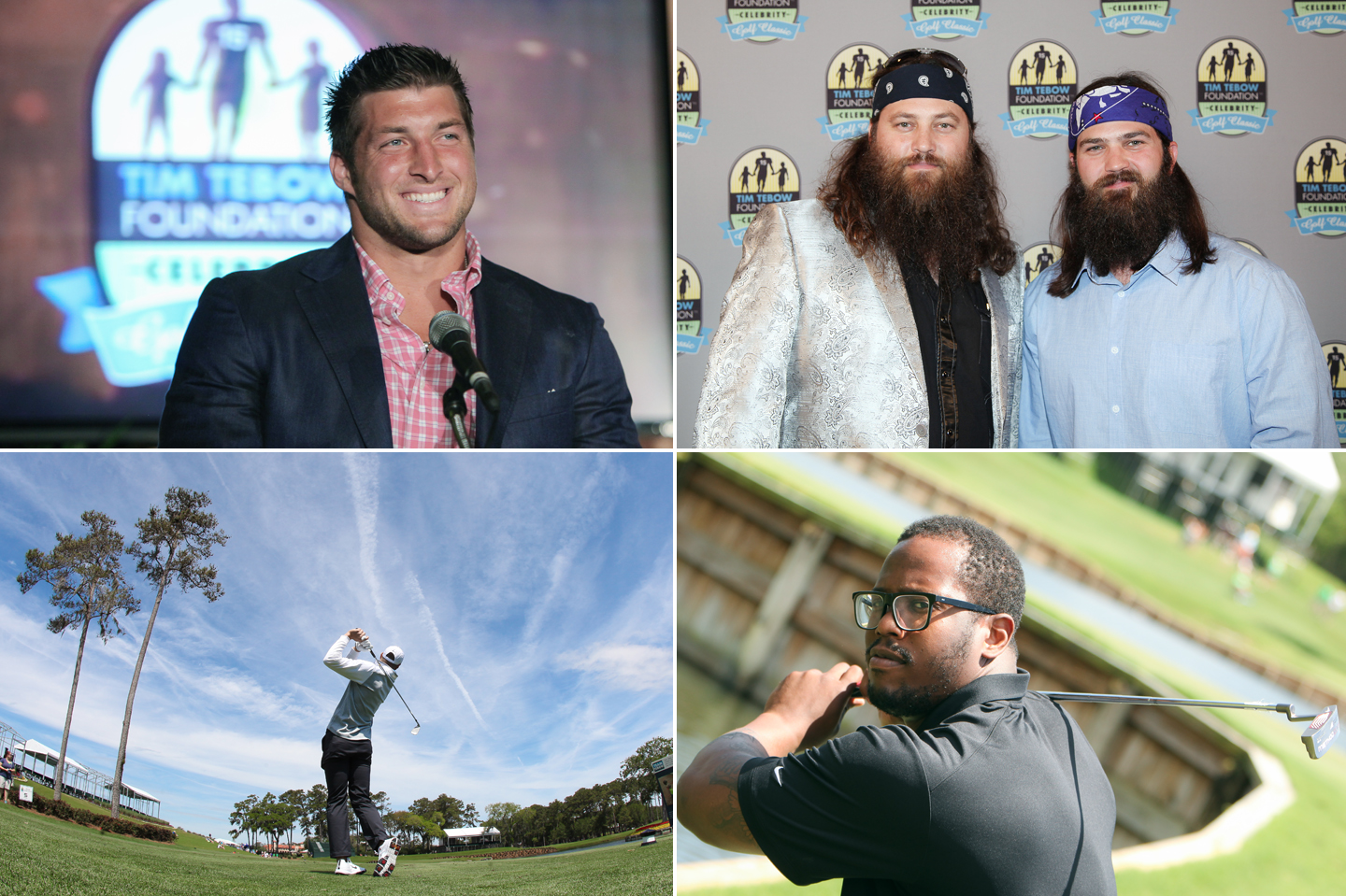 To check out more pictures from this event click here:
I was lucky enough to photograph for a few other non-profit organizations too, including Wish of a Lifetime, Chophouse Foundation, Denver Dumb Friends League, Remembering the Brave, and the Global Down Syndrome Foundation.  It's a rewarding feeling to think that my photography might be able to help great causes!

One of the most exciting milestones for me this year was that Sarah Palin chose a photo I had taken of her at Ronald Reagan's Ranch (thanks to the Young America's Foundation), to use as her book cover photo!  Here's that book cover and a few other political portraits from the year (Michelle Bachmann, Michelle Malkin and Katie Pavlich – thank you Clare Boothe Luce Policy Institute!):

To make sure that political portraiture isn't the only type of photo I share in this 'year-in-review'…here's a selection of others!  A newborn image, a puppy photo (my favorite breed, the soft-coated wheaten terrier), a family portrait, and to round out the bunch, NBA 'logo', Jerry West:

Having the wonderful opportunity to photograph so many diverse jobs this year has really reminded me how fulfilling and rewarding it is to capture a couple's wedding!  Here are a couple of my favorite wedding moments:

One of the most exciting new avenues I've thoroughly enjoyed is music photography!!  Here are just SOME of the fun musicians I've had the pleasure of photographing this year:

 And last, but not least, I can't do a summary of the year without mentioning the honor of getting hired to photograph a former President of the United States.  I was thrilled when allowed to take a picture WITH him instead of just OF him at the end of the session:

Thanks for checking out the photos and wish you and yours a happy and safe holiday season!