I'm so thrilled to have photographed Kelly and Stephen's Colorado Mountain Wedding!  Past Steamboat Springs, beyond the paved road, onto the dirt road towards the border of Wyoming is where you can find the charming Midnight Ranch: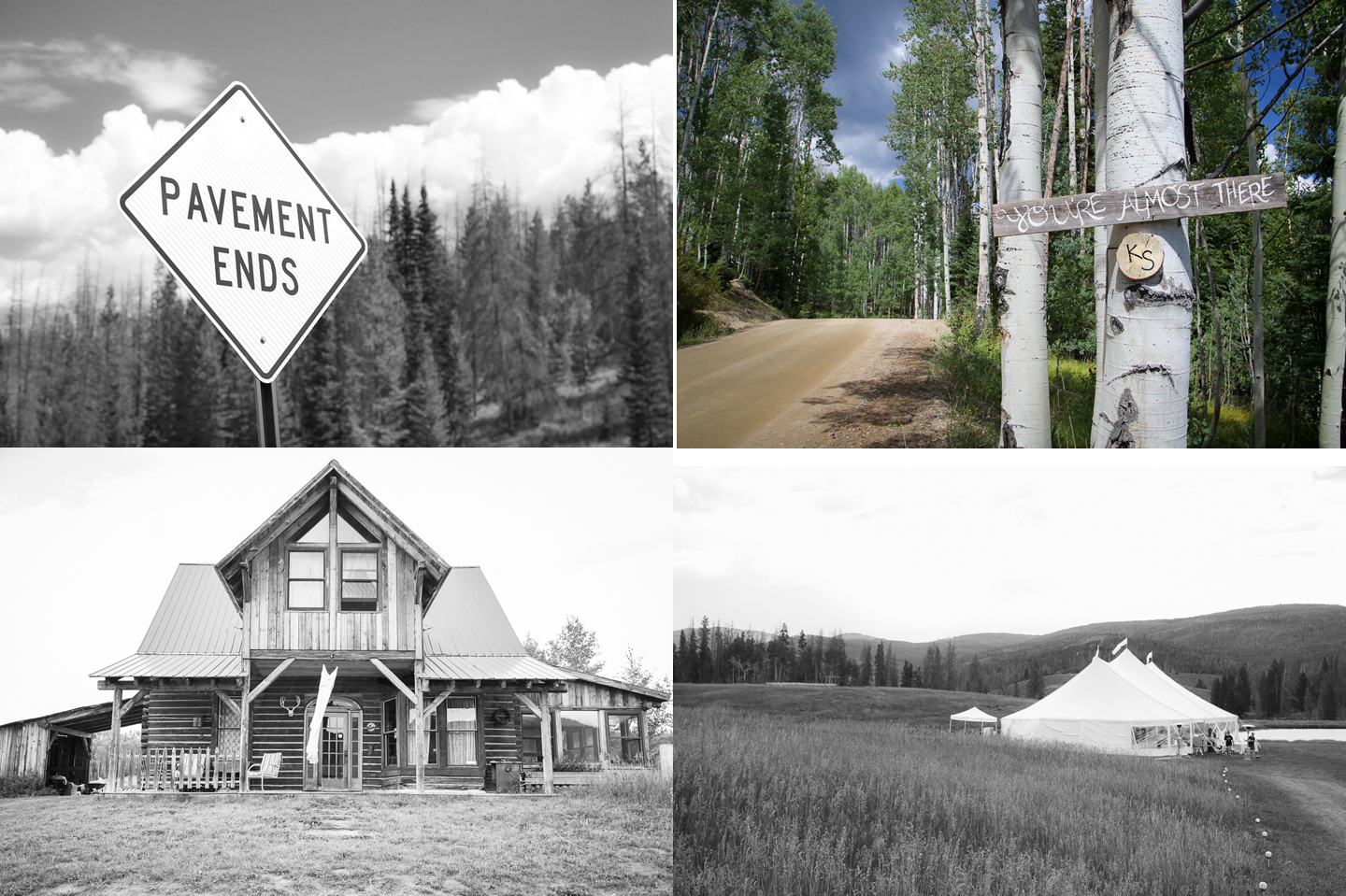 The details really matched the charm and authenticity of the ranch location!  And the overcast, but not rainy, skies sure made for gorgeous lighting!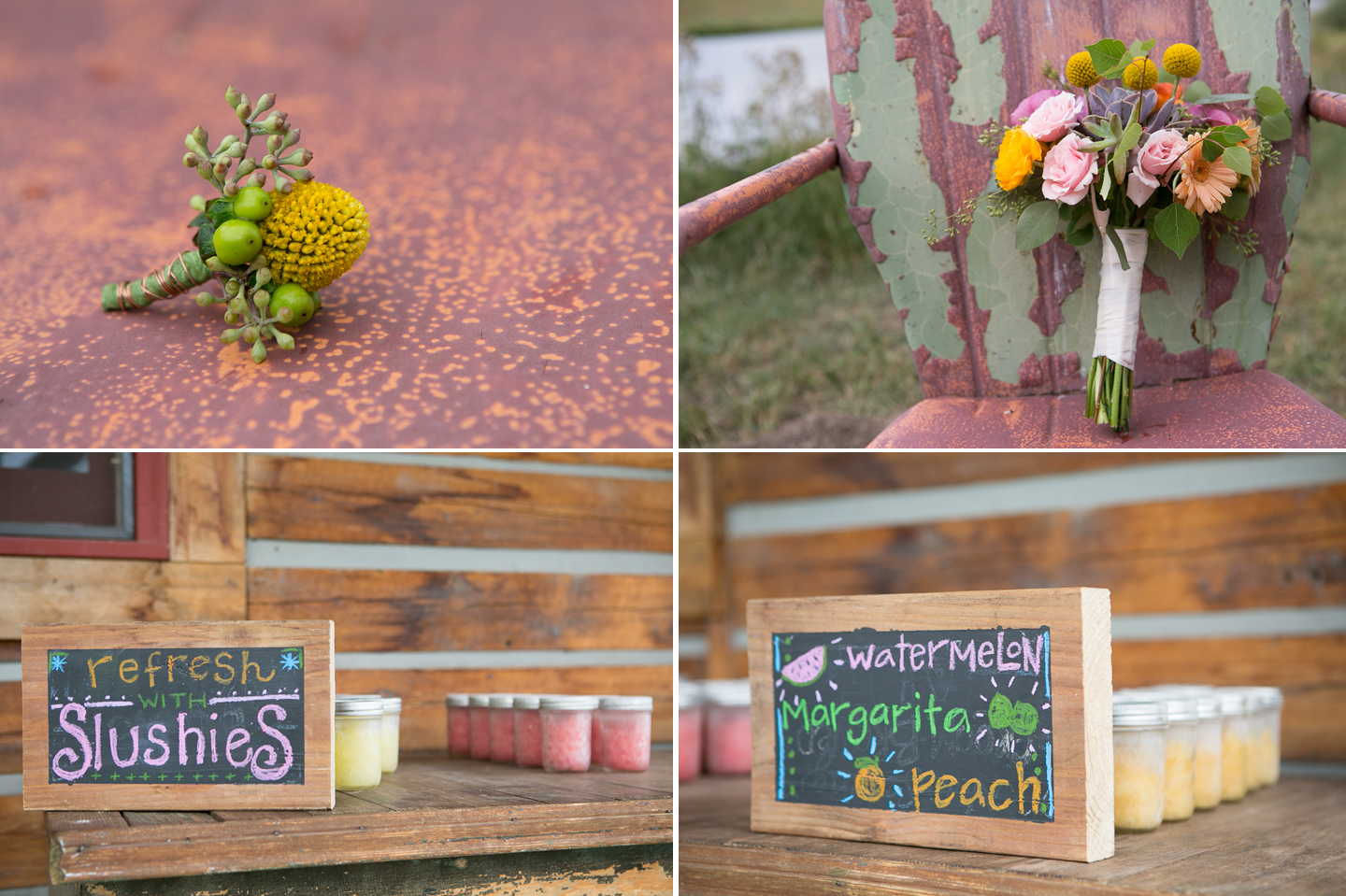 As guests arrived they were treated to cocktails and snacks BEFORE the ceremony.  It was a fantastic touch.  Then in a unique twist, the groom and 2 musicians escorted the guests on a short walk around a lake to begin the ceremony!  The bride and her gals arrived via pick-up truck!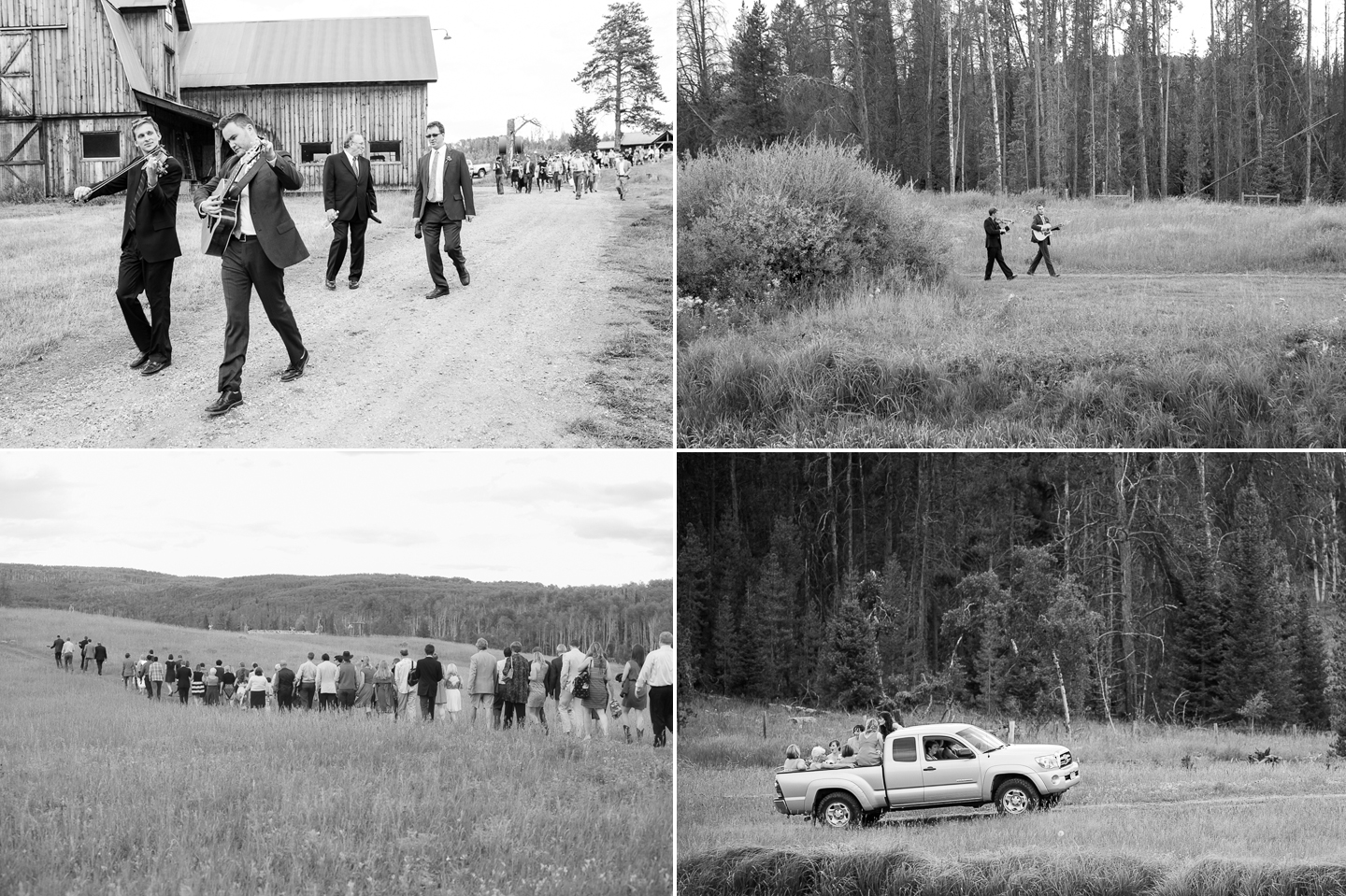 On a hill, overlooking a lake, the mountains and the Midnight Ranch property…not too shabby!

Kelly and Stephen were kind enough to take my advice and make it a 75 minute cocktail 'hour' so we had plenty of time to roam the property and capture some incredible moments:


I had SO much fun with Kelly and Stephen!  Here are a few with the wedding party:

After playing on the mountain side for a while it was time to head to the reception.  It was inside of a large tent along side the pond.  Again, they just made it so easy to do my job!

Congratulations Kelly and Stephen and thank you SO much for hiring me!
And a big thank you to the 2nd photographer and my buddy, Don Mamone!
Dress: Little White Dress, Denver
Shoes: Jeffrey Campbell
Hair: Waterside Day Spa and Salon, Steamboat Springs
Flowers and Decor: Donna Walker, D Walker Designs, Denver, CO
Catering: Fireside Catering, Steamboat Springs
Men's suits: Banana Republic
Event Rental: RC Special Events, Ft. Collins