Helping to support this event never gets old! Along with the sponsors, participants and spectators, this event has raised more than $12 million in just eight years to support the outreach efforts of the Tim Tebow Foundation. 100% of all net proceeds from this event directly fund 7 different outreach programs that benefit special needs children!!!!
The weekend begins with a star-studded gala: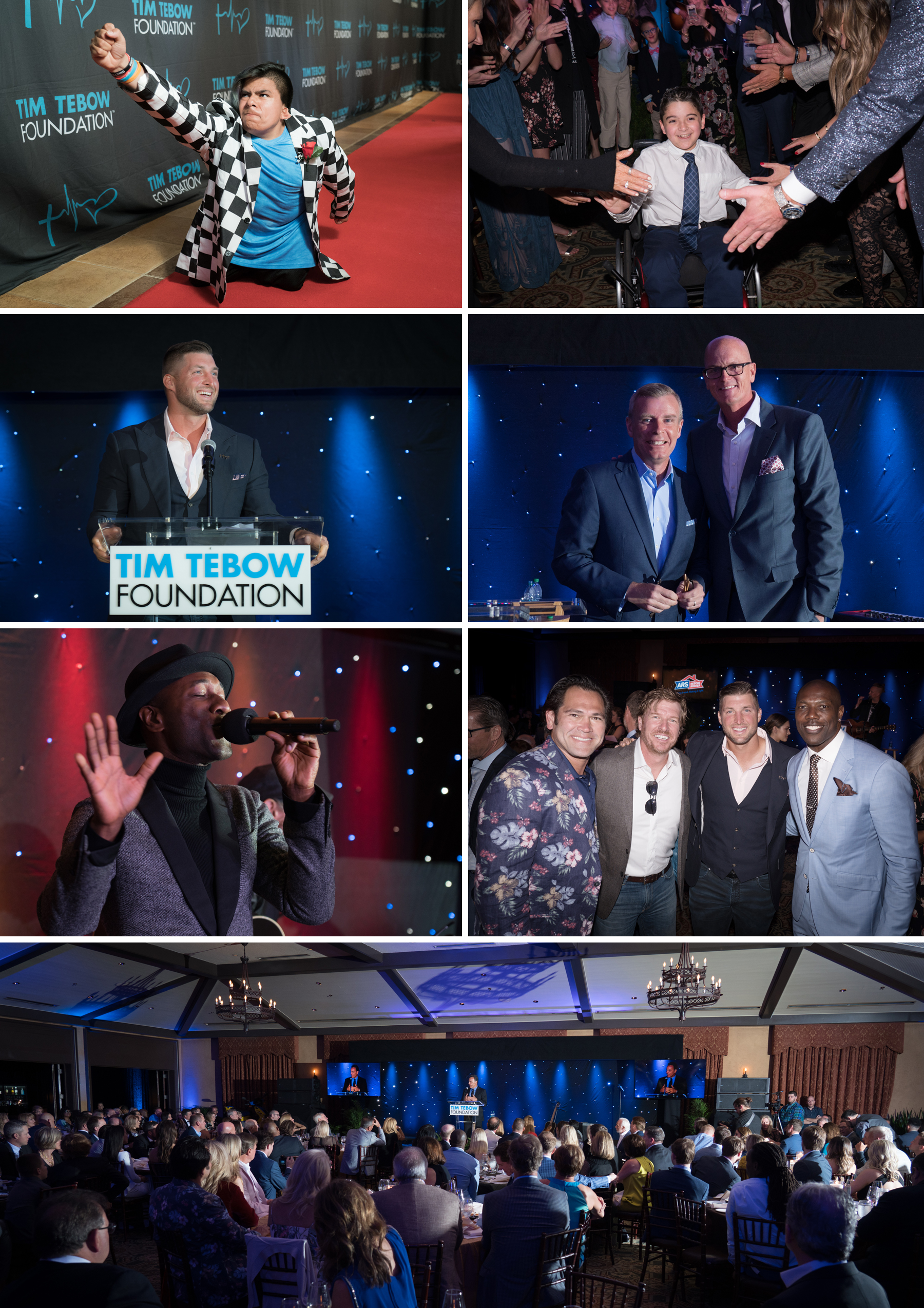 Even with the dozens of recognizable faces in the room, the weekend is always about the children! It's awe-inspiring what a difference Tim Tebow makes in the lives of special needs kids… Playrooms in hospitals, support with adoptions and a Night to Shine Prom, crowning special needs kids prom king and queen are just some of the ways he impacts their lives… There were too many highlights to choose from, but I can say it is always fun to see the entertaining Chip Gaines, and I LOVED listening to Aloe Black! He played a song he hasn't released to the public yet about his dad that I can't wait to hear again…
The weekend continues with a day of golf at the spectacular TPC Sawgrass where the fun continues and the focus remains on the special needs children!!