Not just any white house, but THAT White House.  I'm not sure if grammatically, I'm supposed to capitalize the W and H in White House, but doing so makes it seem even more impressive…  It's so exciting when someone who truly deserves it, has great things happen to them.  I have a very hard working, amazing friend who just earned herself a wonderful job as the social director for the White House, and she gave a few of us a private tour!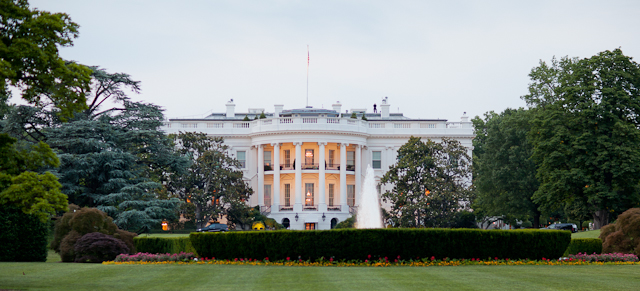 I wasn't permitted to take pictures inside, so the 'tourist' shot from the front lawn is the best picture I took to document the experience.  Note the sniper on the roof…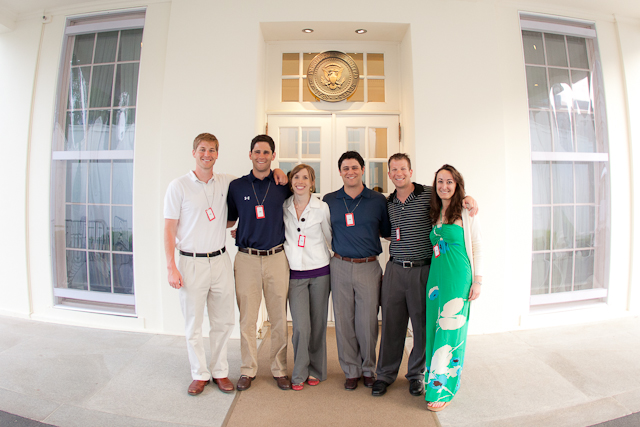 Here were the six of us on the tour at the side door about to enter.  I'll attach a close up of the seal below: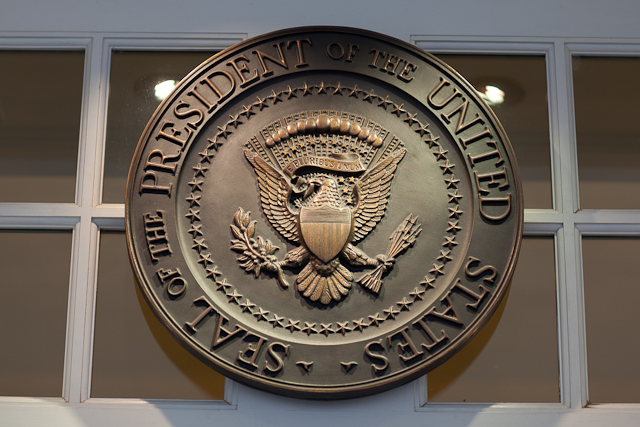 And here's a picture of the legal pad I really wanted to "borrow"! 

The entire adventure was a highlight, but if I had to narrow it down to two favorites….  First, to see the oval office was truly amazing.  I had two immediate thoughts..first, I should have paid better attention in History class, and second, it's crazy to think how many important decisions were made in that one small room…
My second favorite part of the tour is when we asked one of the many Secret Service Agents if he had any tour tips for us and he replied with a half hour history lesson on the reception room we were in…Even pointing out the 6 or so historical inaccuracies in one of the paintings!  It was awesome.
We were planning on seeing the Rose Garden, but apparently President Obama was in it because Secret Service wouldn't let us through…

When we left, I took a few images from the front of the White House of the Washington Monument:

What an incredible experience!!