Winter and Keegan were married in a private residence outside of Denver (Cherry Hills Village) this summer in spectacular fashion!  The spacious lawn was ideal for hosting!  I adore Winter and Keegan, they are so personable, expressive and fun to be around!  But before going in to say hello, I headed to the lawn to check out all of the neat (and green) details: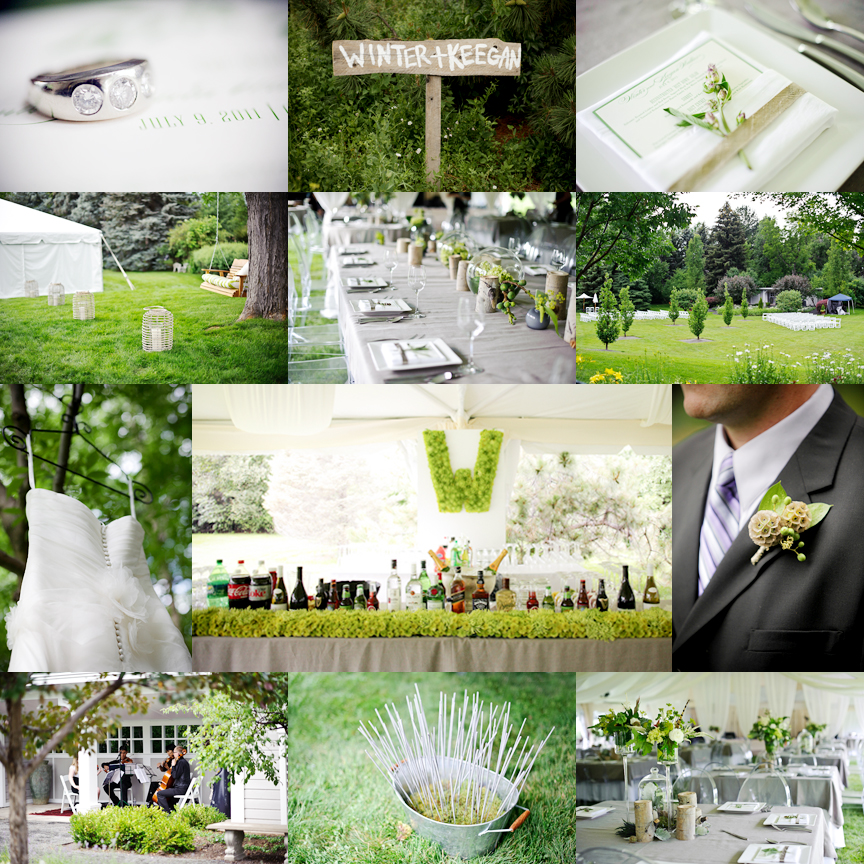 I couldn't wait to say hello to Winter, and true to form, she was grinning ear to ear while hanging out with her bridesmaids: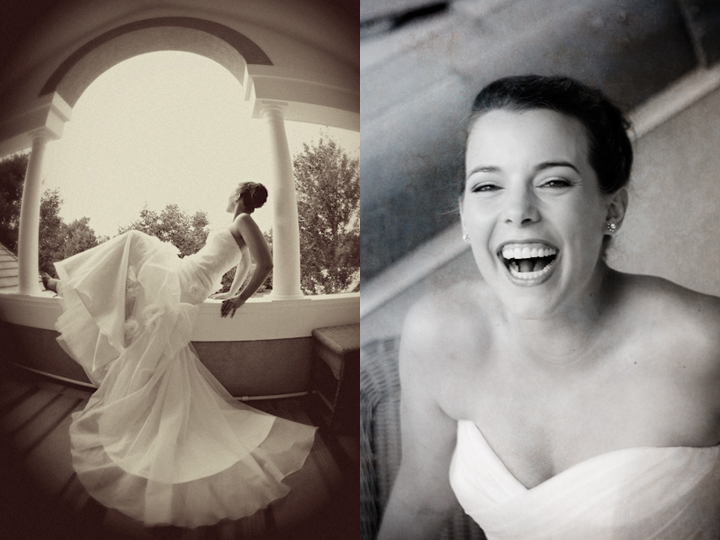 Soon, it was ceremony time!  I've never seen such a wide aisle, but it sure made the wedding photography easier!

Just as the sun was setting, we ran around the grounds of the house for some images of the two of them.  I especially loved the tree swing!

A large tent was set up in the corner of the yard to serve as the dinner and reception location.  Fabric hanging from the ceiling separated the dinner area from the dance floor and band.  My favorite image of the night was taken from the dinner portion looking back into the dance floor for the first dance:


Congratulations Winter and Keegan!!  Your wedding was incredible!!
For more information on my wedding photography, please visit the Jensen Sutta Photography website (http://www.jensensutta.com)
A big thank you to everyone who helped make this wedding such a smashing success:
Wedding Planners Extraordinaire (CC and Paige) –  Colorado Wedding Company
Rentals – Event Rents
Lighting/uplighting/gobos – Fastlane Productions
Catering – Catering By Design
Florist –  The Perfect Petal
Music – Starkey Productions
Hair Stylist- Urbane Dame
Makeup Artist- Blush Artistry
Cake- Elyse's Sweets
Valet- Jay's Valet
Portable Restrooms- S&B Restrooms
Printed Materials – The Paper Guppy
Second Photographer – Lola Mansurov