Cuvee sure knows how to throw a party, and you can't beat a fantastic party that benefits a wonderful cause (Pivot)! I can't describe this event any better than Christa from Cuvee…
PIVOT was founded by John Elway, Larry Mueller, and George Solich to harness the power of doers and dollars, investing in outcomes to help Colorado's NextGen succeed. PIVOT envisions a future where Colorado youth are empowered to thrive in the multi-dimensional aspects of their life, bridging the gaps to provide full access to quality education, mental wellness, nutrition, and career readiness
Cuvée owns and curates a rare collection of ultra-luxury villas and chalets in the world's most celebrated destinations. Our personalized approach is unmatched, offering the best in every category: couture villa design, individualized guest itineraries, immersive travel experiences, and achieving unparalleled guest satisfaction on every level.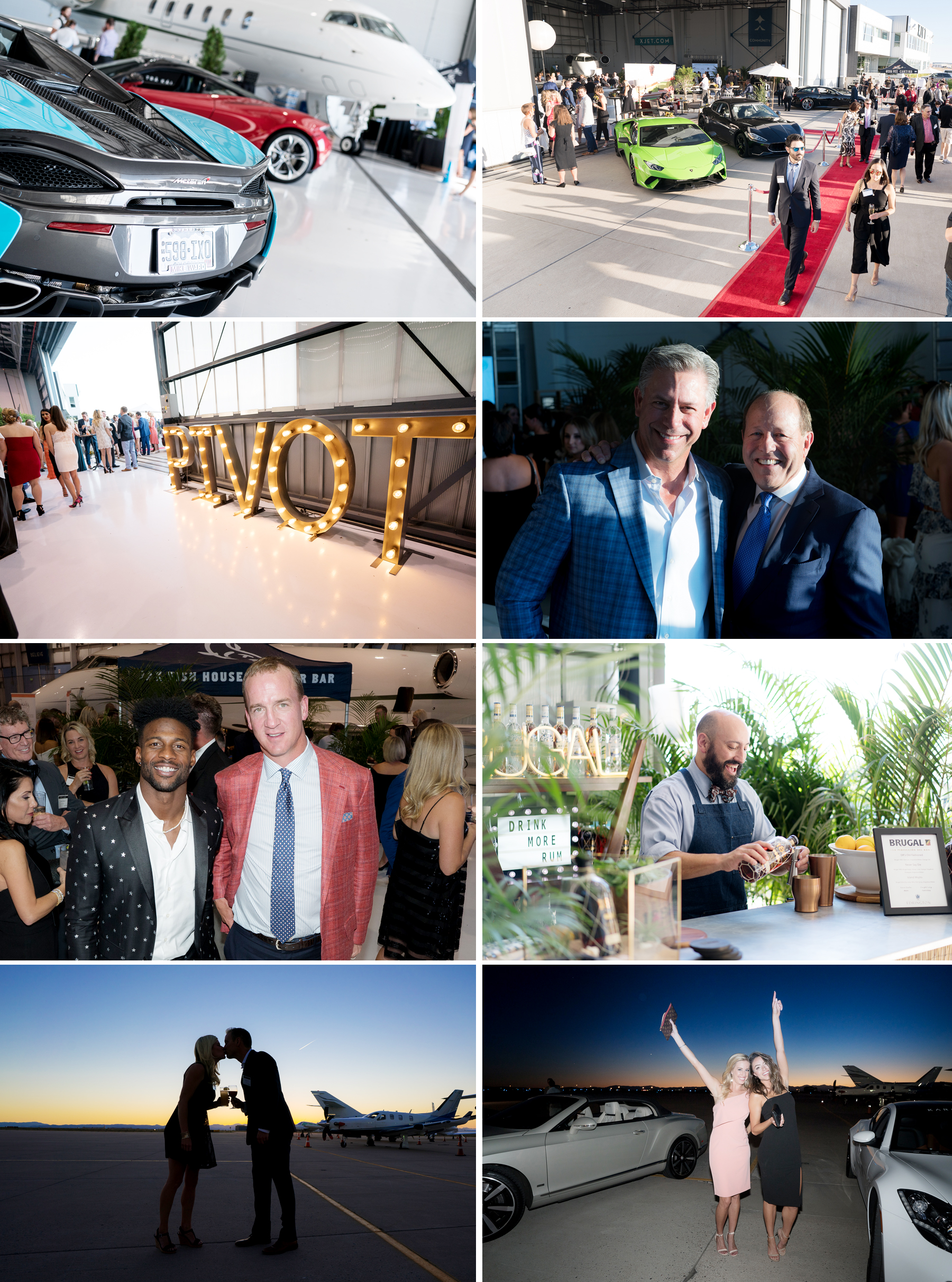 Flight to Luxury is truly unlike any other event in Denver. Presented by Cuvée, the red-carpet hangar party leverages extraordinary, luxury experiences to deliver meaningful impact. Since the event's inception, Flight to Luxury has raised over NINE million dollars for Denver youth charities. "We have a unique opportunity through Cuvée to use our business platform, network, and properties, to benefit the Colorado youth-focused nonprofit community in a very big way," says Larry Mueller, founder of Cuvée and co-founder of PIVOT."Flight to Luxury has always been very important to our philanthropic mission, but now with PIVOT, we have the capacity to do so much more to empower our Colorado nonprofits to work in collaboration and deliver measurable outcomes for our community."
Flight to Luxury spotlights the most exquisite elements of luxury travel, including auction lots featuring Cuvée global destination vacation villas in St. Barts, Tuscany, Hawaii, Aspen, and more, high-performance automobiles ranging from Aston Martins to Lamborghinis, state-of-the-art private jets and helicopters, and jaw-dropping entertainment. Denver restaurant partners include TAG, Hearth & Dram, Chef Dane's Kitchen, and Ocean Prime. Flight to Luxury attendees will imbibe on local and top shelf drinks and spirits, including Macallan, Wynkoop beers, and a range of Champagnes.