I was lucky enough to photograph Brandi and Hank's intimate wedding at the beautiful Devil's Thumb Ranch in Tabernash, Colorado.  Just outside of Winter Park, the ranch is surrounded by the Rocky Mountains.  It's truly a breathtaking location.  Rain was threatening for most of the day and politely held off just long enough to provide the neatest skies!
I really enjoyed this dress photo.. I should have taken of the scene standing on the chair in the woods with my second photographer carefully getting the hanger steady on just the right tree branch…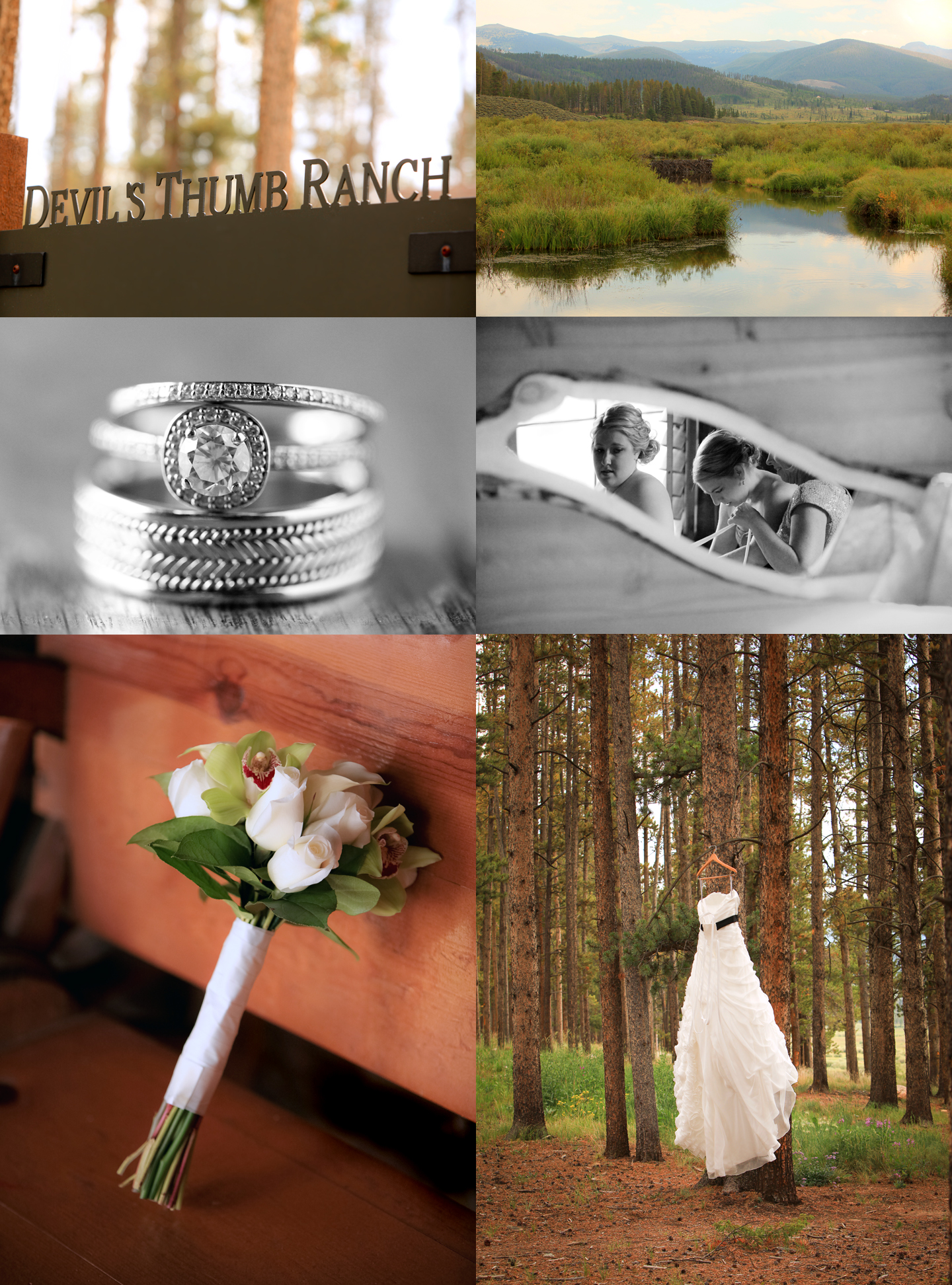 It's tough to beat this ceremony site… Especially when a gorgeous and curious fox comes to visit!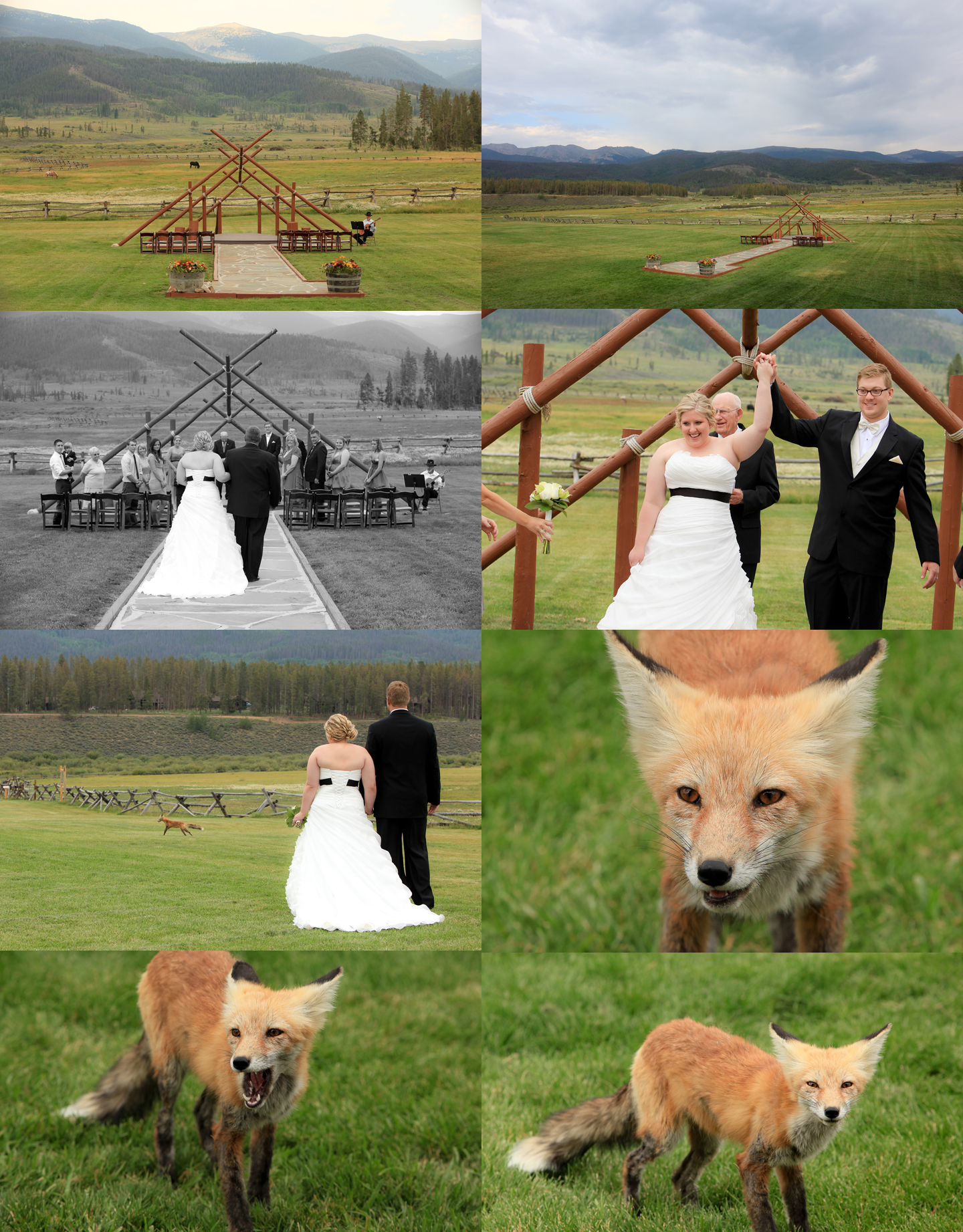 Nothing screams Colorado Mountain Wedding more than a close encounter with wildlife!  We then took advantage of the beautiful property and walked around capturing images like this: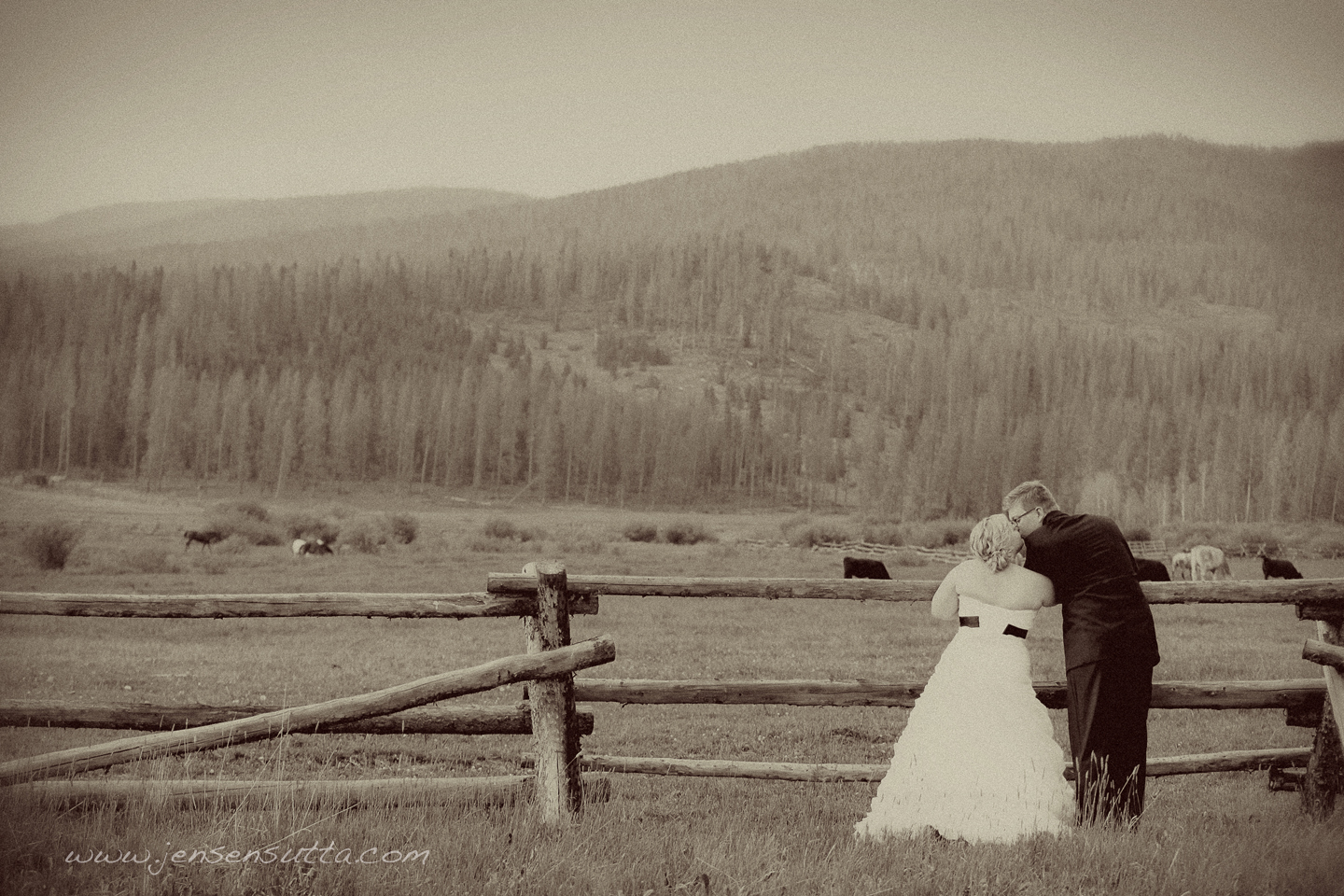 The sunset light and stormy sky was perfect!

Thank you Brandi and Hank for hiring me to photography your intimate Devil's Thumb Ranch wedding ceremony!