It was so cool, for the second time in a week there was a bald eagle loitering down the street!  I've seen them in Colorado before, but nowhere near where we live (in Parker, a suburb of Denver), so I turned the car around and went home to get my camera gear!  I posted a few of these on facebook and received emails and questions on how much retouching was done so I'm posting the original files straight from the camera and the final images: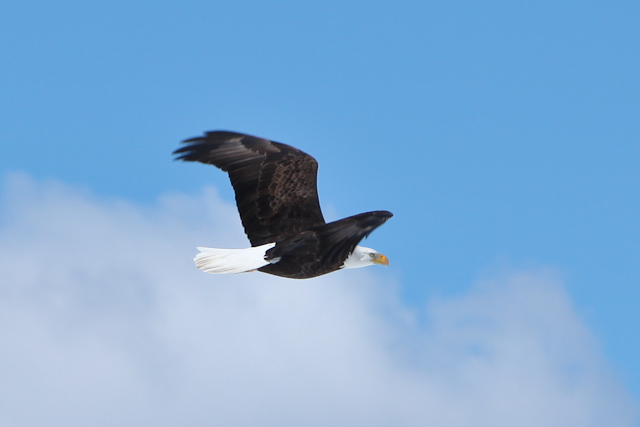 Photographed with a Canon 5d Mark II with the 70-200 lens.  The only change was to crop in, and very very slight darkening of the sky.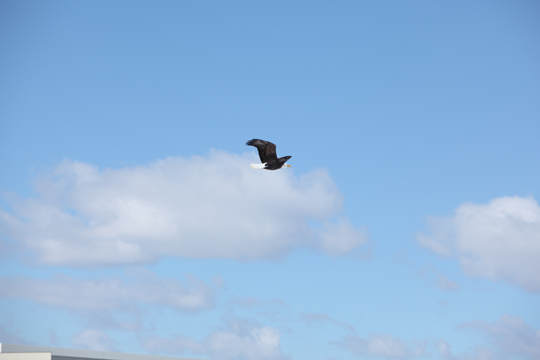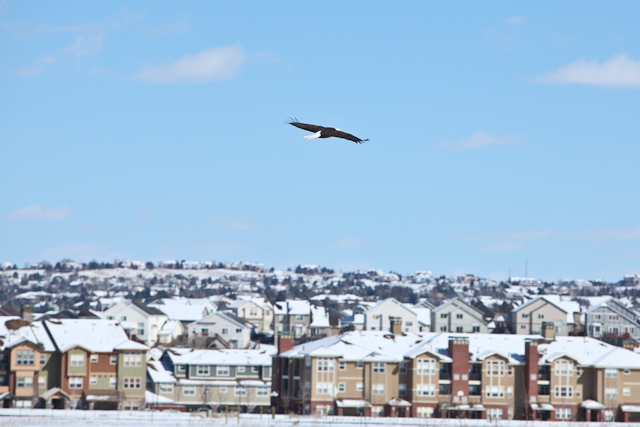 In the second image, all I changed was to crop in, straighten the horizon line, and a very very slight overall darkening.