40 YEARS.  That's 2,080 weeks, or 14,600 days!  Any way you measure it, that's a LONG time!  Definitely a great opportunity to pause, take stock, and celebrate the journey!  I haven't had the opportunity to photograph many vow renewals, so was thrilled to be able to photograph this day for Debbie and Don.  Don briefly flew home from Vietnam long enough to marry Debbie 40 years ago, then flew right back and finish serving in the U.S. Air Force.  They both made it a point to say that it hasn't always been easy, but we all know that in today's day and age, a 40 year marriage is a rare gift.  They picked the Three Trees Chapel in Littleton, Colorado, overlooking the mountains as the spot to renew their vows and share a few dances: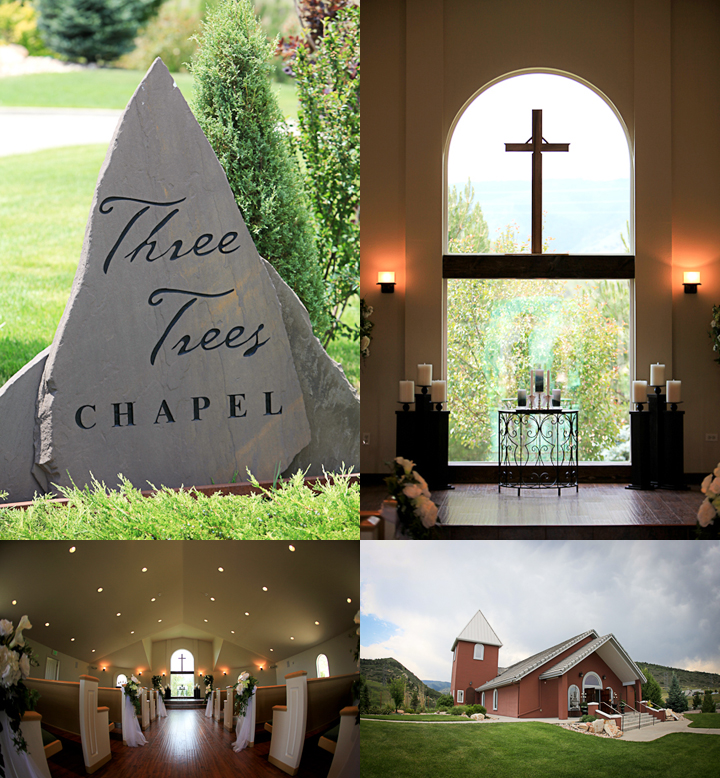 I found myself constantly comparing this day, and this vow renewal with a 'first' wedding…and for one thing, I was struck by how much fewer 'details' there were to photograph…  It was a great reminder that after 40 years, it's not the flowers or the invitations that matter, but the people.  I did play with the rings, but that was about the only 'detail' shot, and that symbolism stays important forever:

I loved that in this 40 year vow renewal, it was the bride and grooms son and daughter (Donny and Dani) that walk them down the aisle and stood beside them during the ceremony: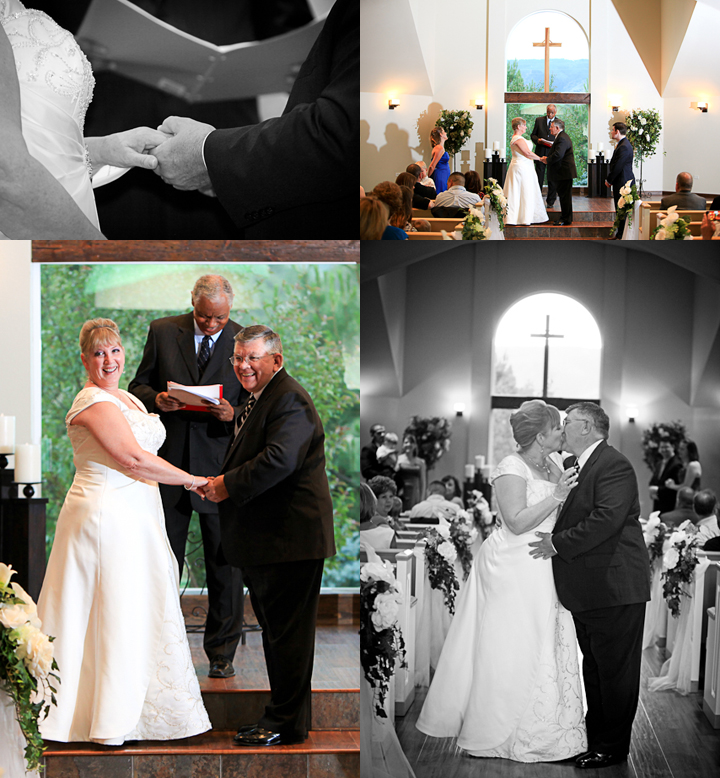 Before heading downstairs for a little dancing, Debbie and Don stopped for a few moments to appreciate each other:

The toasts and first dances were so wonderful.  Again, no distracting elements, just family, friends and the great message of setting a good example and standing the test of time with a lasting relationship:

One story and detail that I loved was that they tease each other, with Debbie being called a princess and Don labeled as the frog…so this was the cake topper!

Congratulations on 40 years Debbie and Don, and here's to the next 40!