I posted the link last week on Facebook, and now here's the blog post to officially launch the new website!  I'm happy to show so many more photos of recent corporate jobs, political events and destination photo shoots!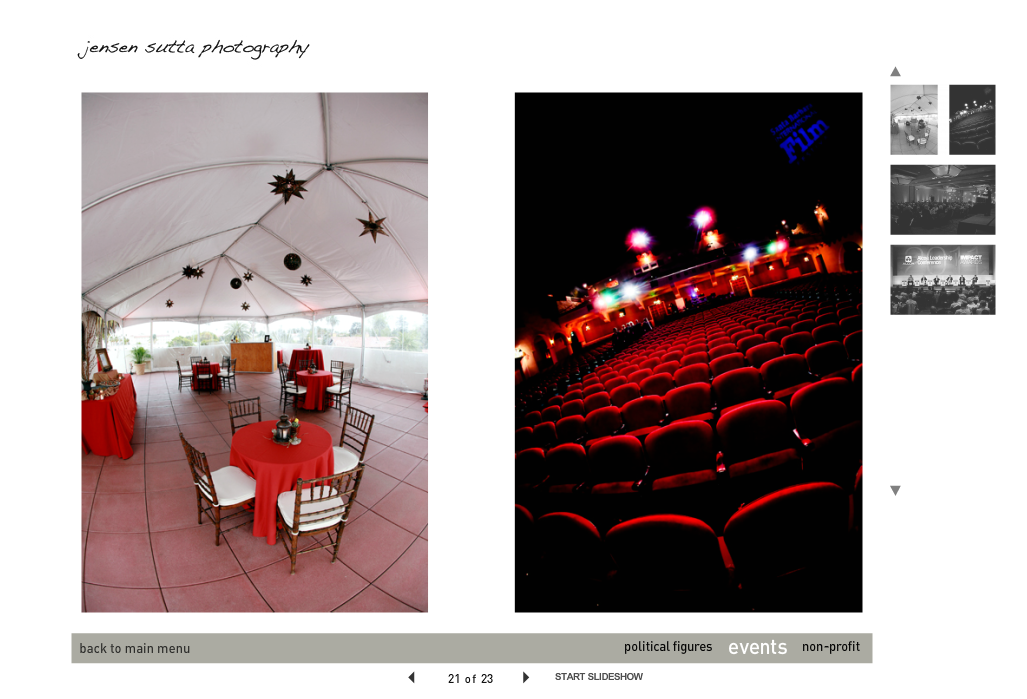 Over the past 12 years, I have definitely pursued business as a wedding photographer based in Denver, Colorado and Santa Barbara, California, so I look forward to the new direction!  Moving from 20 destination weddings a year to 10 will allow me to pursue corporate event photography, non-profits, and political photography (and some teaching on the side!).  If you know if any large companies or non-profits looking for a photographer, please think of me!
I'm happy say that the Remembering the Brave Slideshow from 2009 has now been viewed over ONE MILLION TIMES!!!  I'm so happy that just by volunteering my photography services, I can help share such a great cause.  The massive amount of traffic has crashed the web server twice, so I'm attaching the link to the YouTube version.  If I could be paid to travel the world documenting the work that non-profits do, I would be so thrilled!!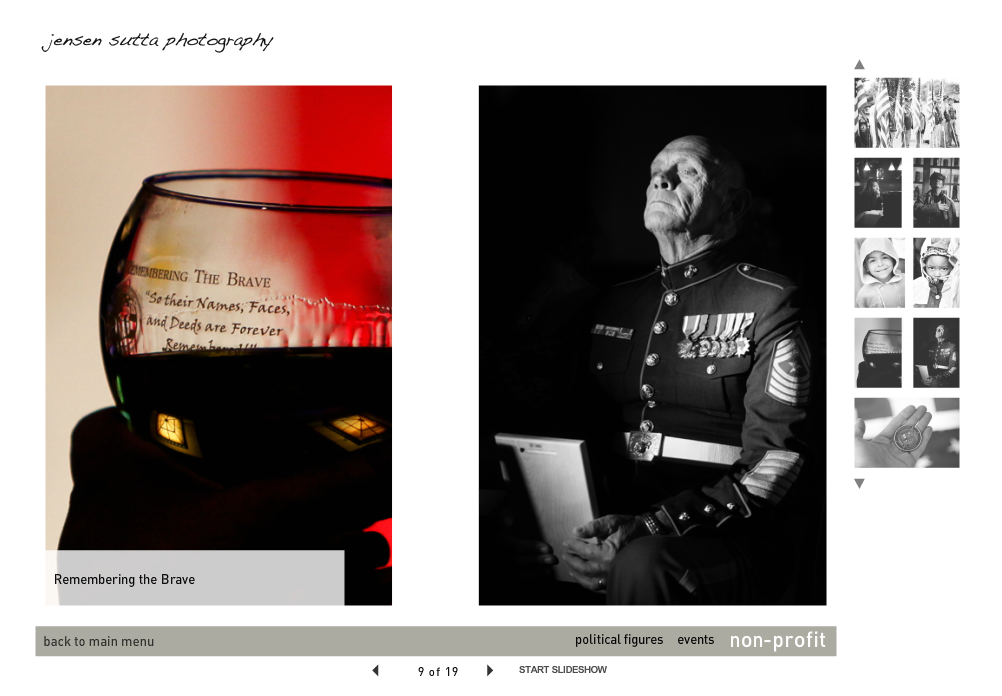 Even with the shift to non-profit photography and corporate events, I look forward to continuing maternity and pregnancy photos, children's portraiture, families and babies, nude and boudoir photos, engagement photos, family portraits, and more!  The photography business will continue to be based in Denver, Colorado, but with frequent trips planned to Santa Barbara, California, Washington, D.C., New York and more, I'll travel anywhere!  Thanks for checking out the new Jensen Sutta Photography http://www.jensensutta.com website!  Please let me know if you have any questions!