If I haven't written it lately on Facebook or the blog, then the year in review is a great place to say…. I LOVE photographing weddings!!  It is an amazing feeling to photograph one of the most important days in a person's life and provide them with those moments to cherish for the rest of their lives!!  Thank you so much to all of the couples (and their parents) who hired me in 2010!!
The first set of images to share are a few favorite details and bridal portraits from this year: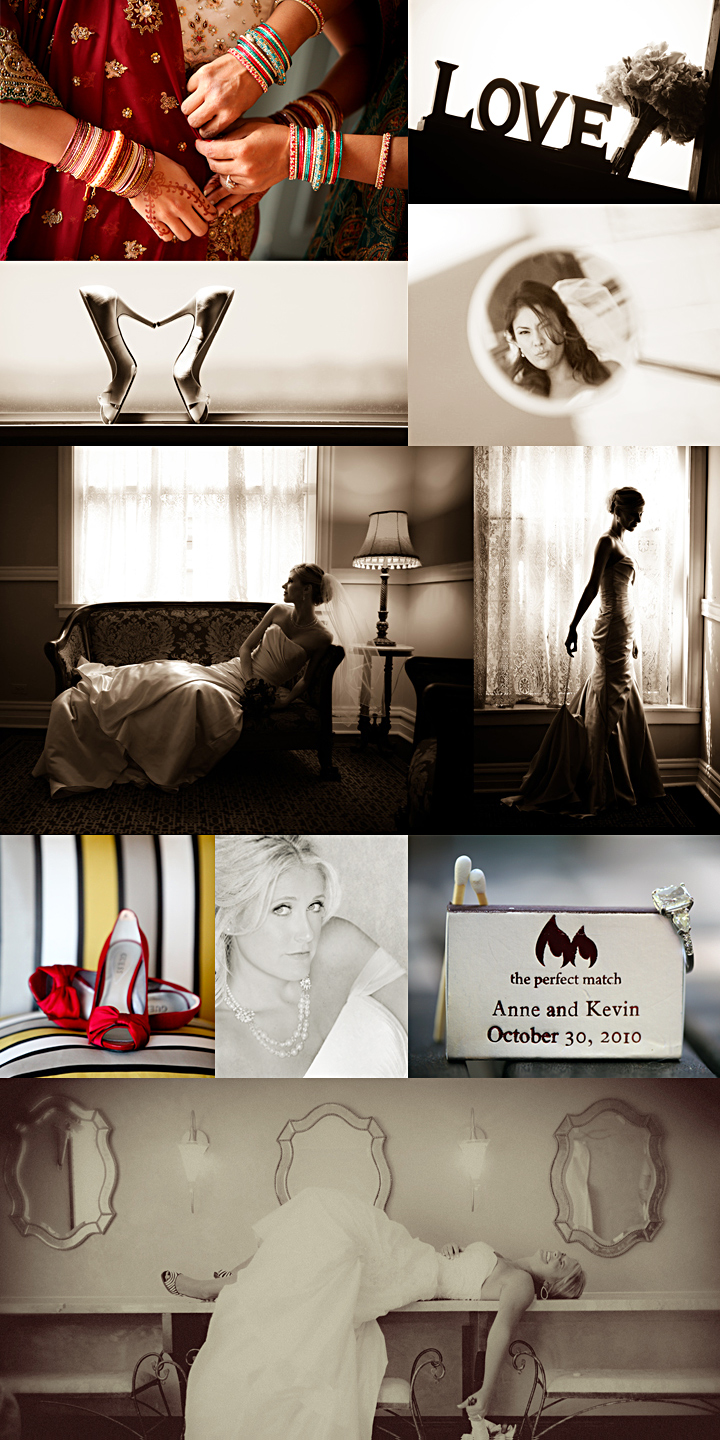 I love the details and getting ready time before the ceremony starts!  It's so much fun to be creative and have the opportunity to to capture playful and unique images!  Although I don't usually do very much post-production or retouching work on the computer, here's an image that I enjoyed 'playing' with.  It's a bride (Katie) in New York City and in addition to converting it to an old-fashioned sepia tone, I added texture and scratches.  I'm not sure why, but thought it fits NYC and made for a fun final image: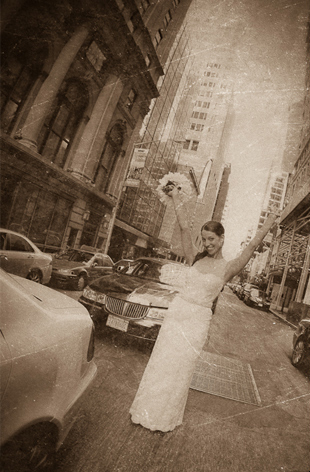 Here are some favorite ceremony and people images to check out: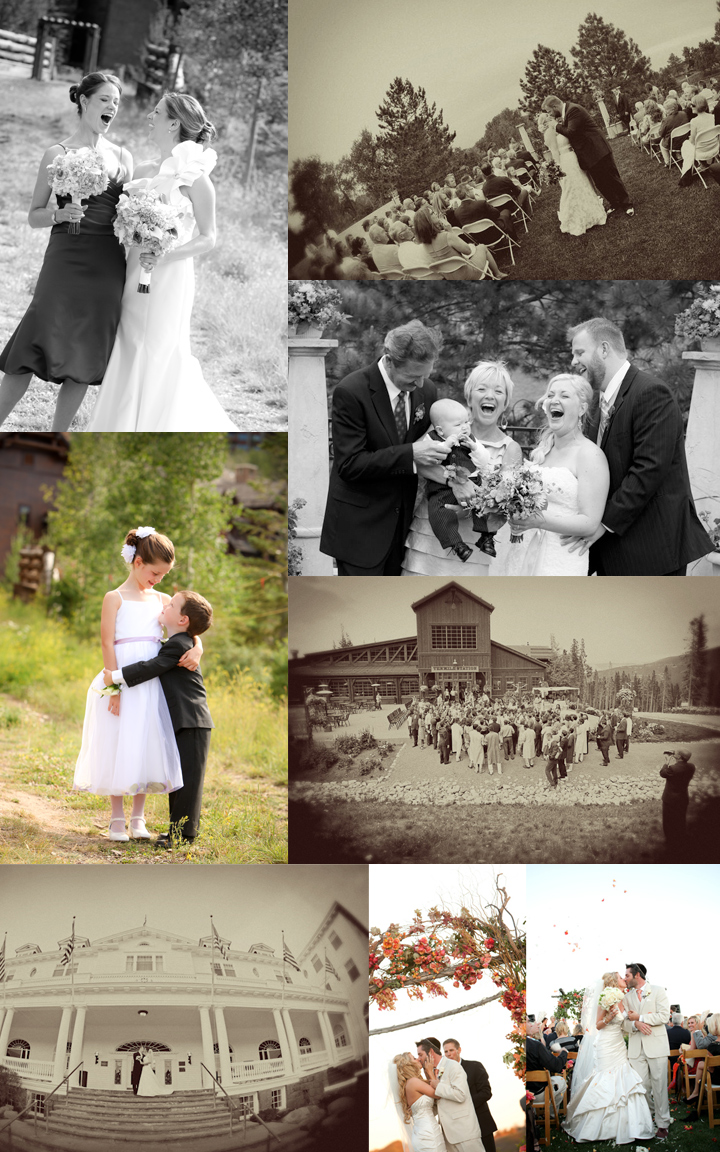 Sometimes my favorite pictures are not the ones enlarged and printed for the wall, but instead they are a favorite because they captured a powerful moment.  Here are two I'd love to re-share… One is the expressive and elated groom (Tom) seeing his bride for the first time on the wedidng day (Emily), and the second is the bride and groom (Katie and Zeev) enjoying a surprise present from their parents…A Broadway singer was hired to sing two of their favorite showtunes:

This year I was lucky enough to photograph weddings in Denver, Malibu, Carmel, Aspen, Los Angeles, New Jersey, Beverly Hills, New York City, Estes Park (CO), San Diego, Vail and Breckenridge!!  Thank you again for the opportunity!!!  I wanted to post nearly 100 images, but narrowed down to these few…hope you enjoy:

Somehow, it's already been 11 years that I've been photographing weddings!  Not sure how that happened…but a funny thing happened along the way, it turns out that I learned a few things!  More importantly, I learned enough that the photography school where I achieved my Master's Degree in Photography, hired me to teach!  The Brooks Institute of Photography started a certification program for Wedding Photography and I was lucky enough to spend 5 weekends teaching the same group of students their first and last classes in the program… The bottom two images are a couple favorites photographed by the students in their final shooting assignment of the program:

So that has been my year in review for Jensen Sutta Photography.  I've had an awesome year full of wedding photography, teaching, non-profit events, portrait photography, Bar and Bat Mitzvah Photography, kids photos and even photographed a dueling piano bar… ! What a year!  On a personal note, I can't have a year in review without mentioning two exciting milestones… My wonderful wife Kiha started a new job coaching Division 1 soccer for the U.S. Air Force Acadamy!  And on her spare time before starting that new job managed to give birth to a happy, healthy boy.  We named him Perry Auden Sutta.  Perry was my grandfather's name, and Auden means 'old friend' in Gaelic (Irish).

Thanks so much for checking out the pictures and blog post!  Happy and Healthy 2011 !!! ~jensen
And P.S….
If you like what you saw, please think of me if you or anyone you know is looking for a photographer!
Jensen Sutta
email: info@jensensutta.com
phones: 303-954-9061 and 805-895-6148
website: www.jensensutta.com
blog: you are here now! www.jensensutta.com/blog