I photographed the 2012 Max Fashion show last week featuring a runway show with designer Maria Cornejo + Zero (and her 2012 Spring/Summer collection).  Proceeds benefited the Mike McMorris Cystic Fibrosis Center in the Breathing Institute at Children's Hospital Colorado.  I love working with the Children's Hospital Foundation!  (and not only because they throw fantastic fundraising parties!)
The night began as all fantastic fundraisers do…alcohol, food, candy and a silent auction: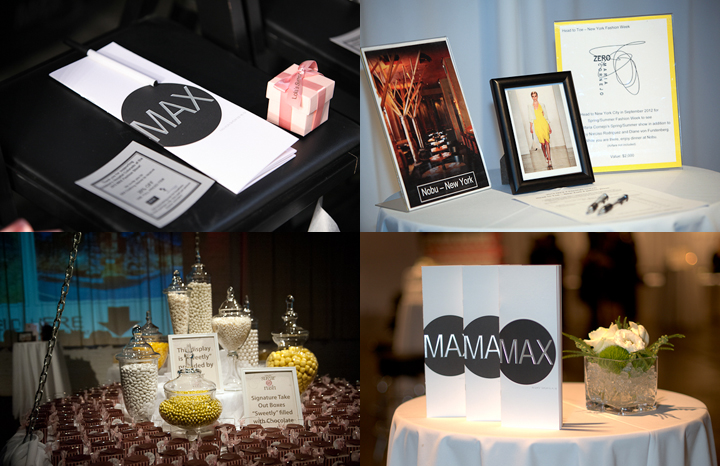 Last year's event also took place at this same downtown Denver location (Exdo Center) for the fashion show featuring Diane Von Furstenberg.  The venue is a great size, with areas for several bars plus the huge runway.
Before the event began, I snapped a photo with Max Martinez and Scott Seale (owners of Max Fashion) with Maria Cornejo, and an image of some of the gorgeous Wilhelmina models with Maria:

Piper kicked off the program and quickly reminded everyone why they are attending.  She was diagnosed as a baby with Cystic Fibrosis and at age 28 needed a double lung transplant.  It was a touching moment and awesome to be a part of raising money to help folks like Piper!

Then came the fashion show…Here are a few images:

A special thank you to second photographer Lola Mansurov!
Other participating sponsors were A Spice of Life Catering, Sushi Den, Lola's Sugar Rush, Jay's Valet and 5280 Magazine.
To view the rest of my photos from the event, here is the link:   http://pictage.com/1224721