I sure miss the days of the darkroom!  I dusted off some old prints and wanted to share them.  Not only have the paper and chemicals been discontinued, but even when I was in the darkroom in the first place, it was impossible to get the exact same look twice.
These are called lith prints.  The process required special paper, an overexposed print, and very diluted developer.  The tones and colors are part of the process.  One of the fun aspects to me was that the developing took a very long time…it was in the developer and nothing would happen for sometimes 10+ minutes, then all of a sudden, the image appeared within seconds, and if you didn't take the image out right away and put it in water, the image was ruined…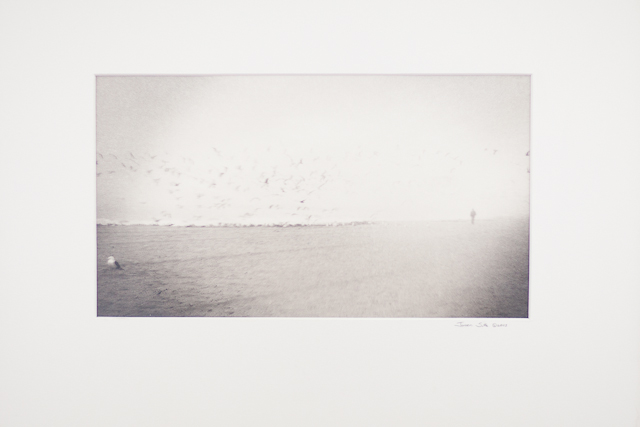 This was one of my first trips to the Santa Barbara beach.  I waited on one side of a giant flock of seagulls waiting for someone to walk toward them so they would all fly away.  They all did except for that one curious fellow on the bottom left of the print.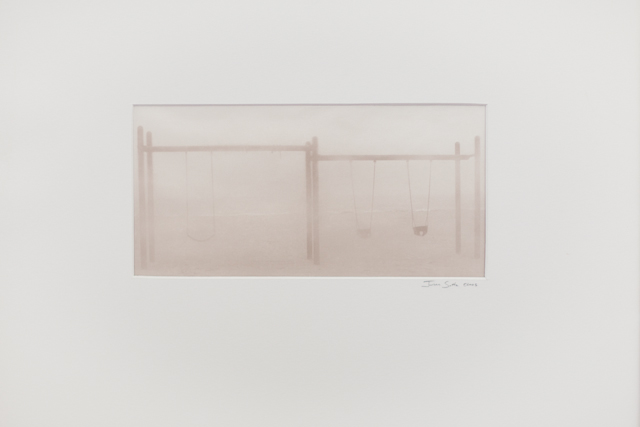 I'm pretty sure my favorite teacher, Joyce Wilson, inspired this picture.  She has a love for tree swings, and it reminds her of her youth.  But the neat thing I realized is that they remind EVERYONE of their youth.   I love that idea.  Her love of tree swings, combined with an amazing swing set image from photographer Michael Kenna has stopped me in my tracks to photograph many swing sets ever since.  This one was photographed on a foggy day along the East Beach in Santa Barbara.  I printed it very lightly to match the foggy day, and it's difficult to see online, but in person you can see the waves crashing in the background.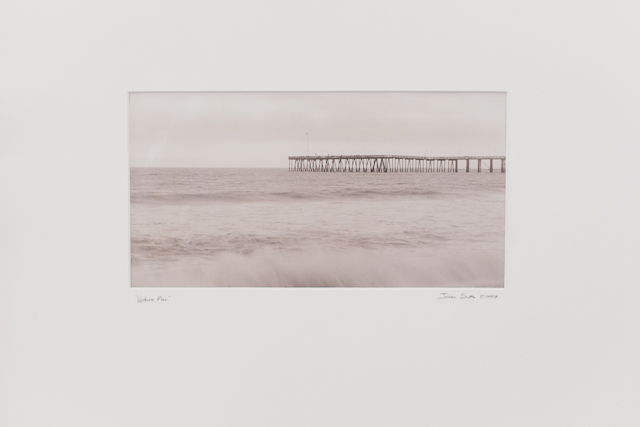 This was the day I learned that putting a tripod in the sand is not very good for the tripod.  I never could get the sand out of that thing.  This is a longer exposure (~1-2 seconds or so) of the Ventura Pier.
I love looking back at these fine art prints.  I love how they are one of a kind and I love how much work I put into making them.  Someday I hope to get back into the darkroom!  Thanks for checking them out!
Also, for those interested in lith printing, my favorite book is:  "The master photographer's lith printing course: a definitive guide to creative lith printing  by Tim Rudman"