One of the most amazing, and DEFINITELY one of the most unique weddings I have ever photographed was Kathleen and Jeremy's wedding this summer in Alaska!! Talk about the perfect backdrop and a photographer's dream: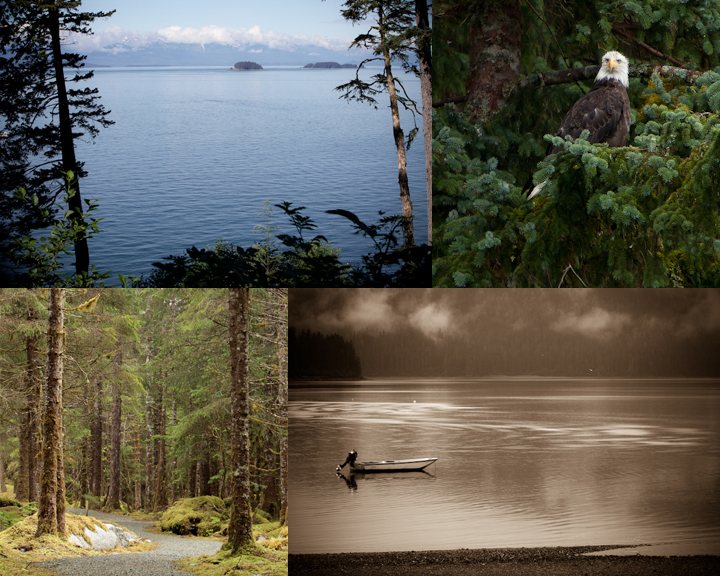 I arrived in Juneau, and naturally headed directly for the Alaskan Brewing Company.  Quick side note, for strange reasons (taxes and import of ingredients I think), Alaskan beer is strangely expensive to purchase locally even though it's made right there in Juneau, so to make up for it, there are free (and seemingly unlimited) tastings at the brewery!
The next day was the rehearsal/welcome dinner.  It took place on a ferry and couldn't have been more spectacular.  We saw bald eagles (Alaskans call them seagulls, pigeons or even sky rats up there because they are so common, but I still thought they were cool), whales, sea lions, millions of salmon, AND killer whales!  Naturally, as we were wildlife watching, we enjoyed a gourmet meal of sushi and King Crab!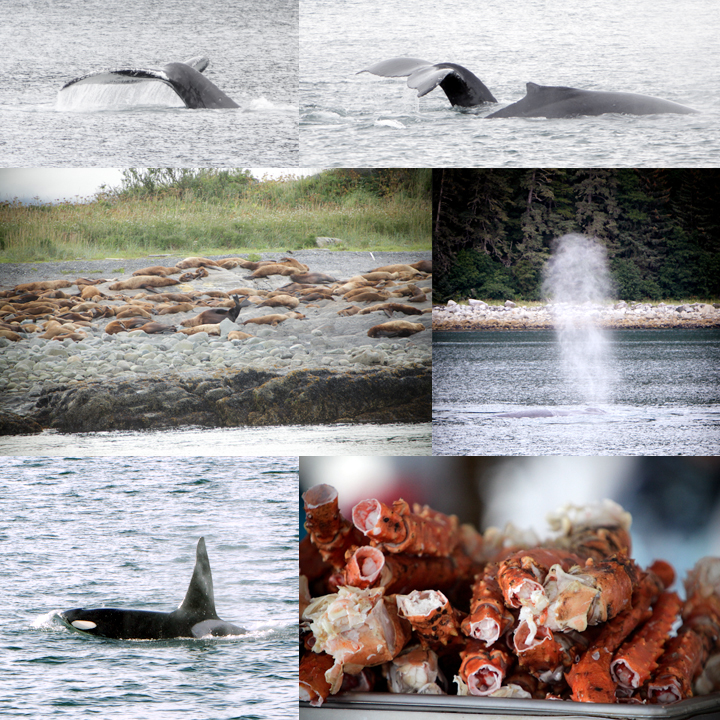 The wedding day was just as gorgeous as the previous day.  Just perfect weather (which apparently, is not necessarily common in Juneau).  Usually my favorite 'getting ready' images are the details, but in this case, I really loved the image of Kathleen getting in her dress with her parents in the background: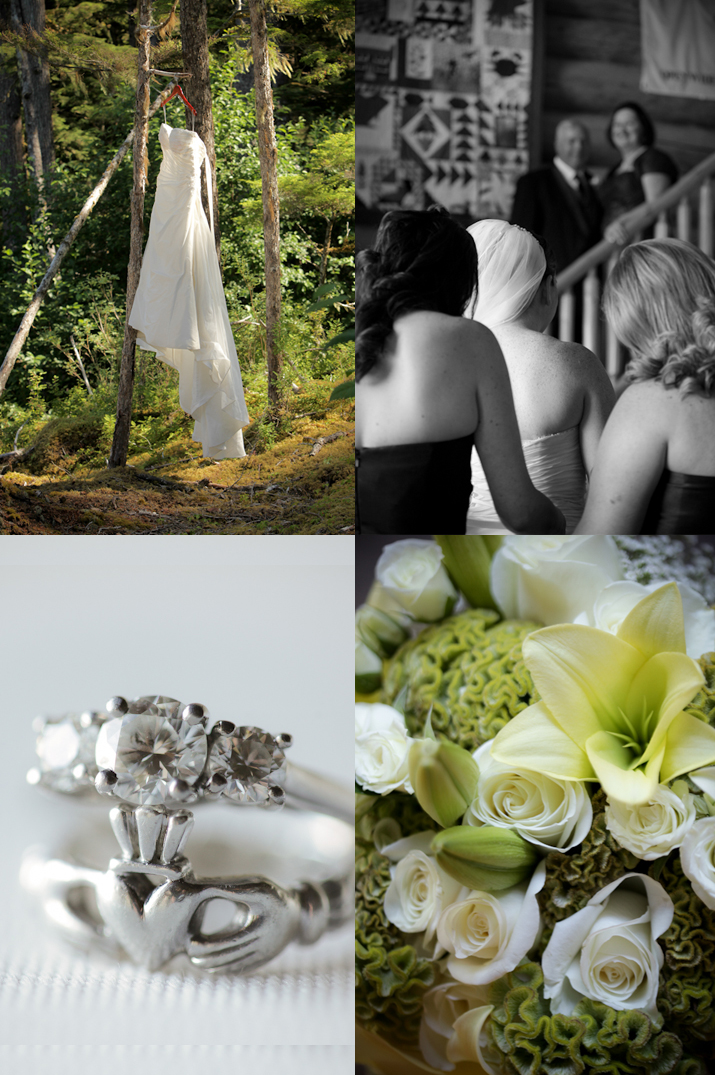 It was so much fun photographing the claddagh ring with the wedding ring.  One of my other favorite weddings of all time was the bride's brother Tom and Molly's wedding in Ireland.   The ceremony took place high on a cliff, surrounded by trees and overlooking the ocean at the Shrine of Therese.

Typically, I prefer as little editing and retouching as possible, opting for the original color image, black and white, or occasionally sepia.  But for just a couple of images a wedding, I love this old fashioned, timeless look.  Even in Juneau, Alaska in 2011, I think these 3 image converted to this look could have been taken decades ago:

There were so many wonderful backdrops for pictures after the wedding!  In the background of the wedding party images is the famous Mendenhall glacier:

If the wedding had ended here, it would have been wonderful.  However, at this point the adventure turned epic!  Kathleen, Jeremy, Antoinette (the bride's sister) and I hopped into a chartered helicopter to take pictures on glaciers!!  And even more thrilling, Kathleen asked me to ride in front so I could tell the pilot where I wanted him to land!!  Clearly, that was the easiest job of the day because EVERYTHING looked perfect:

The next set of images are some of the most incredible scenes and some of my favorite images I have ever taken!  The last picture is a panoramic near the border with Canada in the background!

My  last trip to Alaska was so early in the summer that it was before the salmon were spawning, so there were no bears to be found.  Once I learned this wedding was during peak salmon season I was thrilled!  But I wasn't going to take my chances and just hope to see one.  My buddy Fecteau and I chartered a plane to reach Admiralty Island.  It has more Grizzly Bears than the entire lower 48 states combined!  Here are some of my favorite images of the bears, with one of a black bear too (not from Admiralty Island, but from a day later near the Mendenhall Glacier):

Thank you to Tom and Molly Walsh, if it wasn't for you and Ireland, I never would have been in Alaska!  Thanks so much for hiring me Kathleen and Jeremy and congratulations again!!!!  Antoinette, my vote is Italy!

P.S. I love my job!