I get this question a lot….especially around the holidays!  So…in hopes of helping more than one at a time, here is my best attempt at answering:
First, for those looking for Point and Shoot Cameras: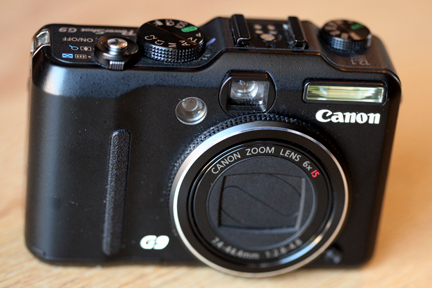 These are the smaller, usually cheaper and portable variety of cameras with a lens attached that typically cannot be inter-changed with other lenses.  They are supposed to be simple to use, lightweight, and are the cameras that you see most non-professional photographers using.  Another name for them are Compact Cameras.
Here are some key tidbits to know before heading out to shop:
Megapixels (MP):  This number represents the dots of information captured in each image.  The bottom line is that a 4 megapixel camera would capture images that would be great for 5 x 7 inch photos or smaller.  A 5-6 megapixel camera captures images that would be great for 8×10 or even 11×14 prints or smaller.  So, unless you need to crop into your files (print just a portion of the image, rather than the whole thing) OR plan on making HUGE enlargements, don't sweat the difference between a 9MP and a 10 MP camera…both would be able to print nice images for you, so shouldn't be your deciding factor in making the purchase.
Lens focal lengths:  If the human eye was a digital camera lens, it would be in the 50mm range.  So lenses in the 15-35mm range are considered wide angle, because that view is wider than what our eyes would see if we were looking at the same scene.  And lenses that are 80mm and higher are called 'tele-photo' because they zoom in closer than what our eyes see.
Digital zoom often just crops into the image (so you lose information), Optical zoom uses the lens to magnify the image and is widely considered better.  The more the Optical Zoom, the closer in you can capture and typically the more expensive the camera becomes.
To start the search, what do you plan on taking the most pictures of??  There are many 'all-purpose' cameras out there, but if you have a specific type of subject matter in mind that you take most photos of, then there may be better cameras for your needs:
If your answer was landscapes, I would suggest looking for cameras that have wide-angle lenses.  This would allow you to capture the entire scene.   Most point and shoot cameras have zoom lenses, meaning there is a range you can zoom in and out from.  So a 24-105mm zoom range would be a better fit for photographing landscapes than a camera with a 45mm-150mm lens.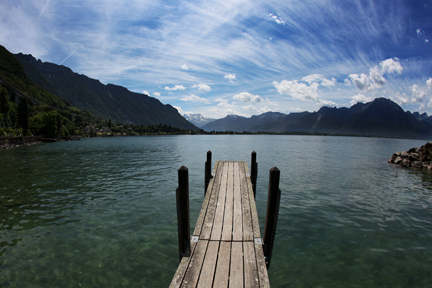 If you are looking for a digital camera for traveling and vacations, I'd recommend a rugged and durable camera:
If you hope to take lots of pictures of people (portraits) or animals, I would steer you towards a camera that has a tele-photo zoom lens or a powerful optical zoom…

As a side note…if you also plan on taking pictures of a baby or other objects where you would want to be close-in, I would recommend making sure there is a 'macro' feature on the camera.  That means you can have the camera very close to a subject and it will still focus and take the picture:

If you don't have a specific type of photography you will be focusing on, you'll be shopping for an all-purpose model to photograph a little of everything:

Here are some all-purpose digital cameras that look great: Fujifilm FinePix F300EXR ($239), Panasonic Lumix DMC-FX75 ($229), Panasonic Lumix FH20 ($140),  Canon Powershot G-11 ($450)
I personally have had a Casio Exilim that I liked for it's large screen and easy functionality, but it's image quality wasn't the best.  Now I have a Canon Powershot G-9 which I am really happy with (currently the G-11 on the market).  However, when it comes time to replace it I will probably go with the waterproof/shockproof/freezeproof catagory so I never have to worry about it on trips!
For those looking to buy a digital SLR camera:

There are many benefits to digital SLR cameras over point and shoots, but the best is probably the ability to use much nicer lenses.  They are often higher quality glass, so images are crisper, and take better pictures in low light environments.
Rather than a long list of digital SLR's on the market, I'll just give a few tips.
Camera bodies are like laptops…They are constantly being updated and upgraded…It seems like every few years you are going to want to replace the body with a newer version.  THEREFORE, my best advice to those new to the SLR market is that you don't need to invest in the newest and greatest camera body, instead, try the lower priced bodies and upgrade as time goes on.  For example, the Canon Rebel T2i ($700), Nikon D3100 ($700)
However, when it comes to the lenses…invest in the best you can afford.  Typically, the more you spend on a lens, the sharper the images are, and thanks to a wide aperture, can photograph in lower light.  If you invest in great lenses, you will keep them forever, even as you upgrade camera bodies.
In the past, Canon and Nikon were the only respectable digital SLR's on the market… Lately, there has been a lot of great feedback about the Sony Alpha models so add them to your list to check out.
If your aim is to start charging for your photography, be sure to consider specialized lenses.  Wide angle lenses, macro lenses, telephoto lenses and tilt-shift lenses all provide uniqueness that separate your images from those that your client or guests could have captured with their own point and shoot cameras.
B & H camera in NYC is a great place to purchase from.  Their website is extremely informative and their prices are usually tough to beat!  (they should give me a commission!)  http://www.bhphotovideo.com 800.952.1815 / 212.444.6708