If I could make a living photographing only non-profit events, I would.  It is an indescribable feeling to be able to help others just by doing what I love!  I feel very lucky to have been able to volunteer for Remembering the Brave for a few years now.  However, this event was unlike any of the others… Remembering the Brave is a non-profit, all-volunteer organization dedicated to preserving the memories of brave service members who made the ultimate sacrifice, and honoring their families.  In the past, the widow is the focus of the ceremony (please click here to view a previous ceremony).  This October, it was the children of the fallen heroes that were honored in a special "Legacies of Valor" event.  It was unquestionably the most emotional event I have ever documented.  Luckily there were a few silver linings… First, the group took trips to SeaWorld and Disney World!  And secondly, many folks repeatedly thanked us volunteers for reminding their kids that their parents were heroes!
We began with a visit to SeaWorld, where I would be remiss not to sincerely thank Tony Moore, who arranged for the group to have VIP seating and then coordinate dolphins to JUMP OVER the group for my picture!!  And as a side-note, there's a dolphin named 'Jensen' in the photo…what are the chances!??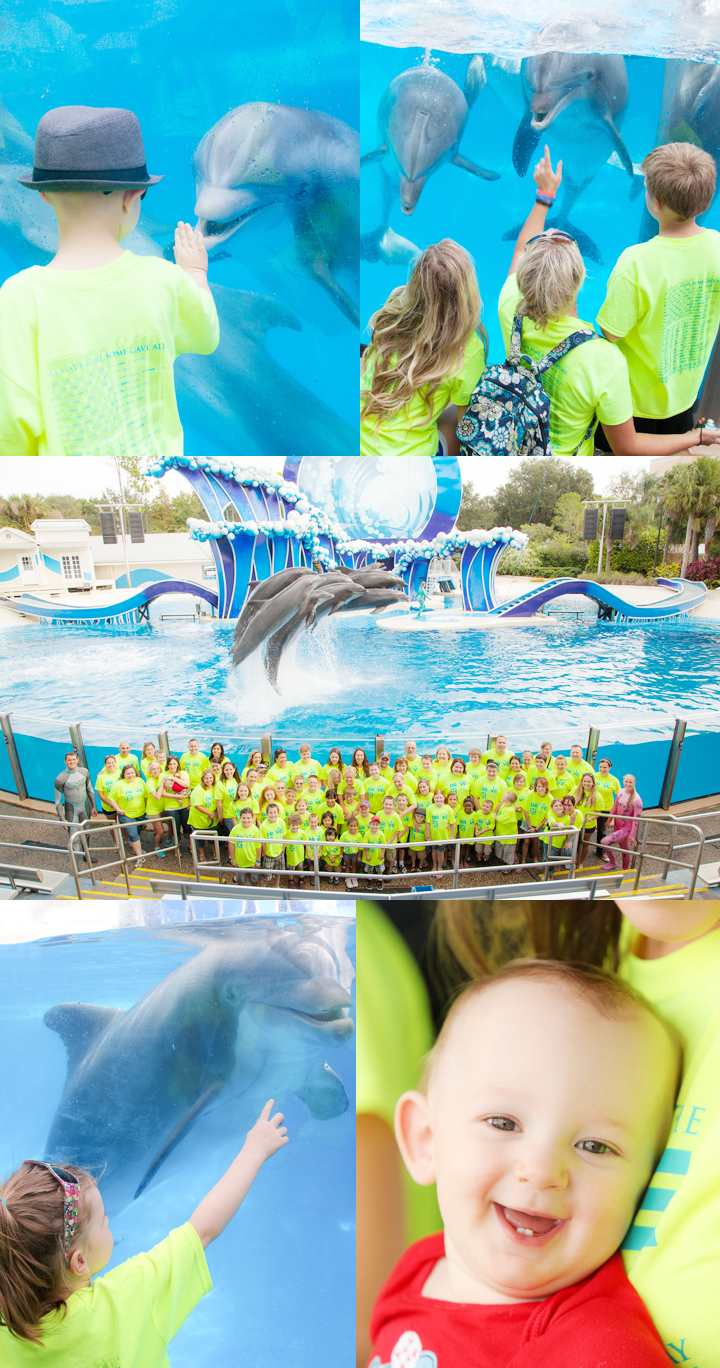 Next stop was Disney World!  It sure was fun seeing the smiles and excitement on the faces of the kids!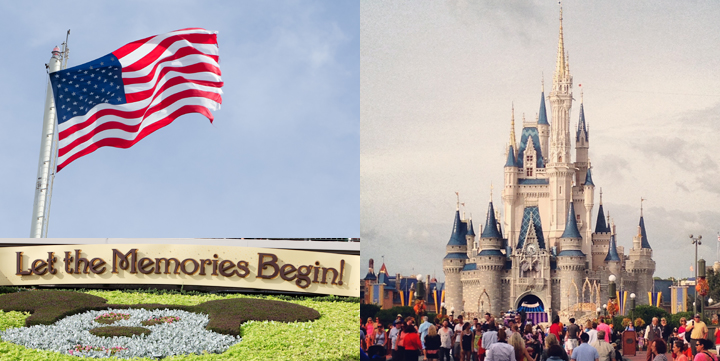 It was National Make a Difference Day and Disney's Halloween celebration, so there were a lot of fun activities going on!  Even better, Marine Jason Arellano (and volunteer for Remembering the Brave) was honored (he helped retire the flag).  It was a neat moment to see Disney honor both Jason and the military (and they do it each night).
Another incredible moment came when one of the Disney employees, a veteran, gave his challenge coin to one of the Remembering the Brave children: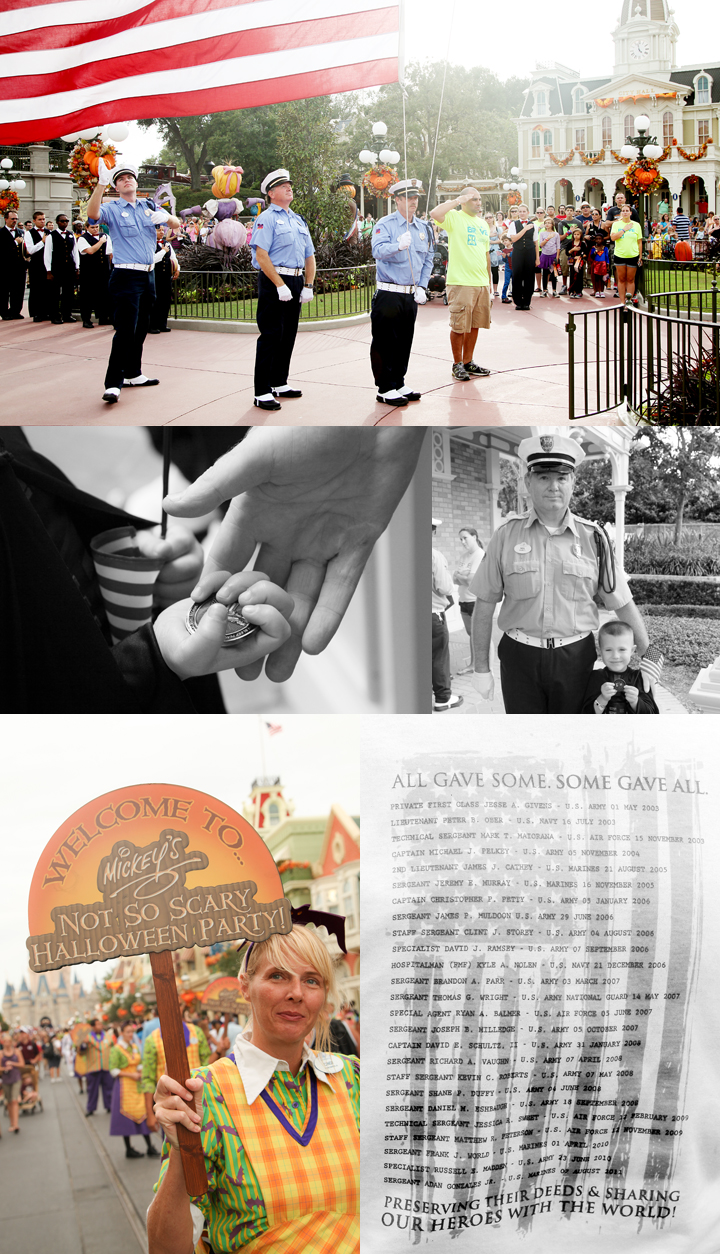 After the trips to SeaWorld and Disney, it was time for the ceremony.  Steve Beck founded Remembering the Brave to preserve the memories of brave service members who made the ultimate sacrifice, and honoring their families in their time of enormous loss.  There are many incredible volunteers that help him carry out his mission (like the Trullinger Family).  The many volunteers go out of their way to make the day special for the gold-star families.  For example, pictured below are a few details from the ceremony: dog dags were made and given to each family, the N.Y. Giants football team sent autographed footballs, and the incredibly talented Johnny Bulford volunteered to sing a song he wrote for RTB.  It was an incredibly powerful and touching ceremony, and a keen reminder of the sacrifices that service members and their families bear…

Two Marines (Jason Arellano and Damon Cecil), presented each child who had lost a parent with their medals:

Please take a moment to view the slideshow, and if you are moved and would like to support the organization, please visit https://www.rememberingthebrave.org