HGTV gave away the 2011 Green Home in Denver last month and thanks to the Workshop Events, I was hired to photograph it!  The lucky winner was Debbie Stolte (and her husband Brian and daughter Erica) from New Jersey.  They won the green home, a check for $100,000 and a 2011 GMC Terrain!  I'll definitely be entering my name for this contest (and the HGTV Dream Home Giveaway) from now on!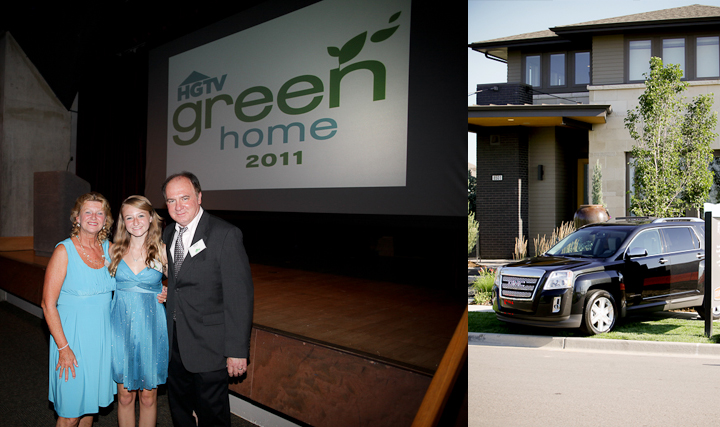 The Stolte Family was flown in from New Jersey and the weekend began with a welcome reception at the Denver Botanic Gardens.  The family mingled with the executives and talent from HGTV network and all of the companies and partners that helped build the Green Home.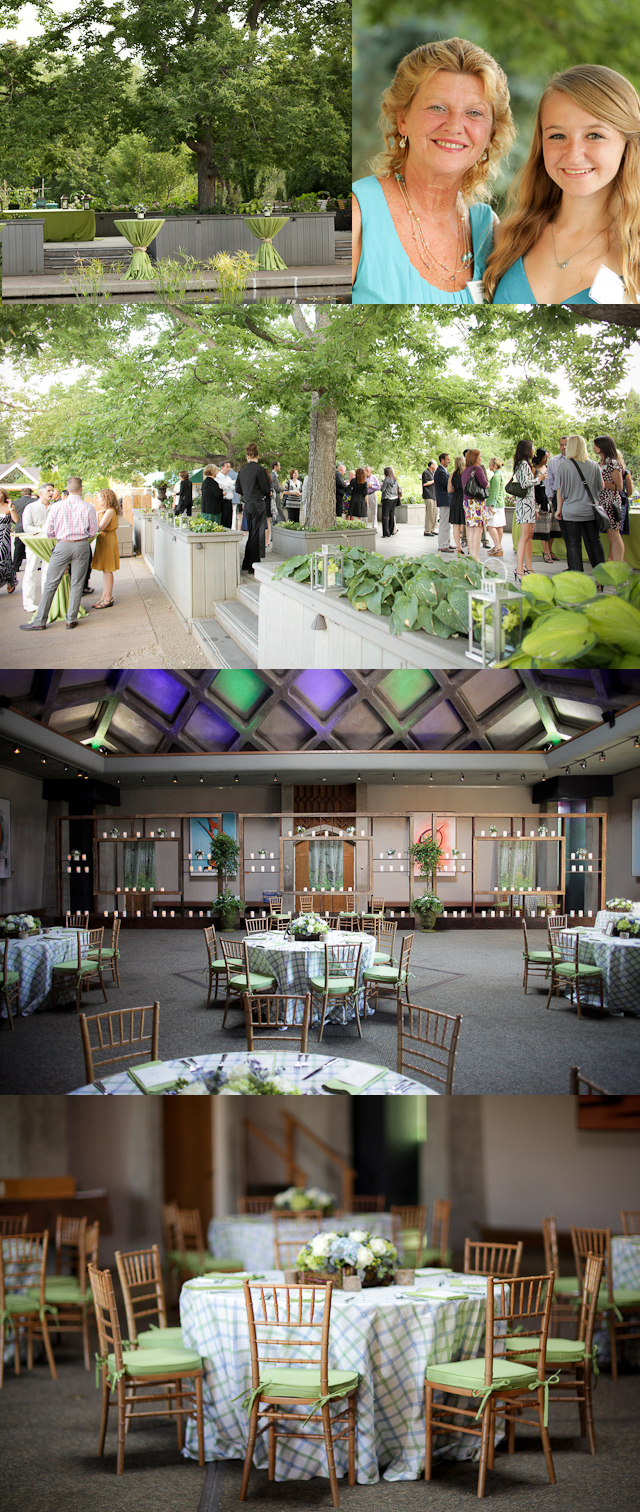 The following day was the first time the Stolte family were able to see their new home in person.  It was being filmed live for HGTV (and aired on August 20th). It was fun and exciting!  The companies and vendors that helped build the house were all waiting out front and cheering as the Stolte family pulled up: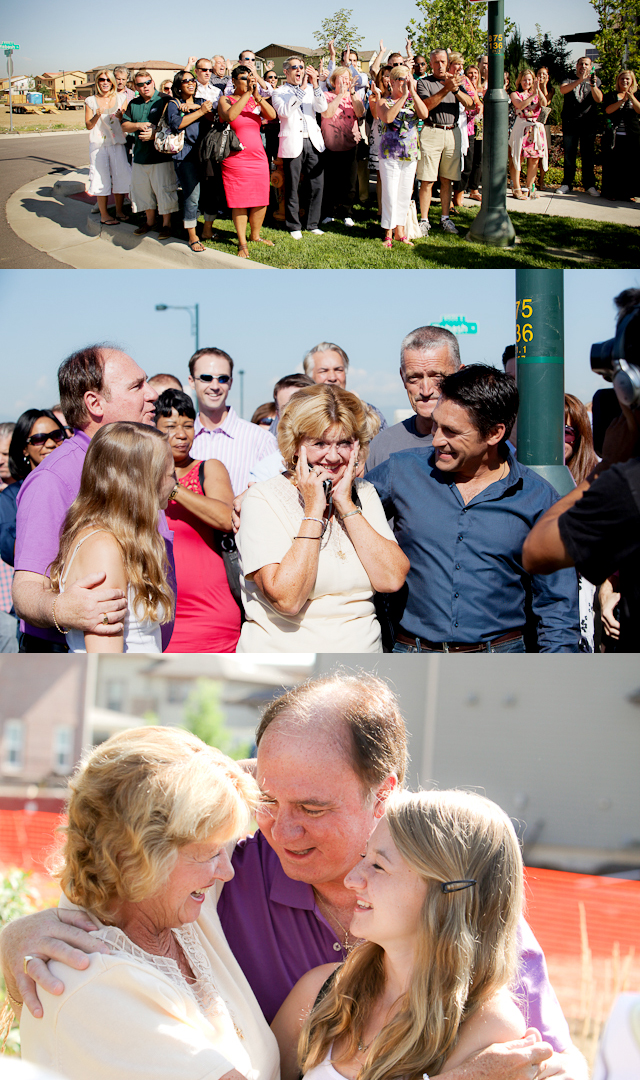 Then came time for the home tour.  It was tricky to say out of the way of the 2 video cameras in the small 2400 sq foot green home and still get photos, but it was a fun challenge!  The house has 3 bedrooms, 2.5 baths, and an awesome patio and deck made from the old runway of Stapleton Airport.  The house is so green, the energy bill from the first month was SIX DOLLARS!!!!  From solar panels, to recycled materials for insulation, the house is full of neat touches.  The house earned a Leed Platinum Certification from the U.S. Green Building Council, the highest rating a home can earn within the Leadership in Energy and Environmental Design…

Congratulations Stolte Family!!!  It was a pleasure meeting the three of you!

After the house tour, there was another reception, this time at the gorgeous Crooked Willow Farms in Larkspur.  There was fly fishing, a mechanical bull, a horse jumping demonstration and a bunch of other fun activities before the nice dinner.  All in all, a great weekend!

A very special thank you to Danielle and Heidi from Workshop Events!!!
And another thank you to photographer Angie Woods for helping!