Easily my favorite city in the United States…Santa Barbara, California!  I was fortunate enough to photograph a 4 day corporate event last month at the Four Seasons Biltmore.
The opening party conveniently began right at sunset across from Butterfly Beach which changed colors throughout the evening: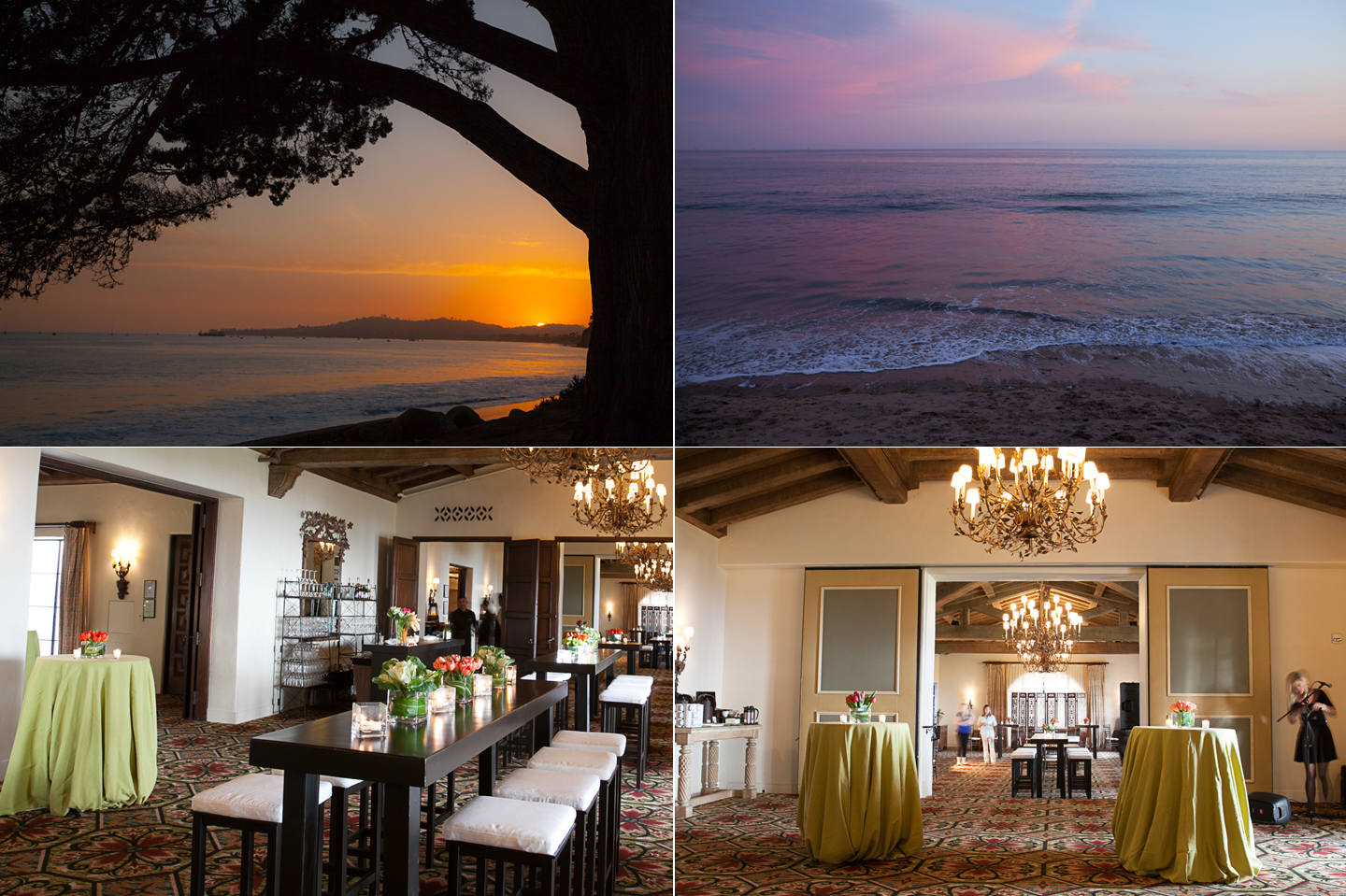 Next up was a private performance by hilarious, and very talented cowboy singer, Dave Stamey.  I thoroughly enjoyed the song Montana and highly recommend it to anyone from there!
A fantastic experience just a short drive up the coast is the Flag is Up Farms, home of world famous horse whisperer Monty Roberts.  Abused by his father as a child, Monty studied human and animal psychology and made it his life's mission to pursue and teach non-violent horse training methodology.  The group was treated to a demonstration and then a picturesque BBQ tri-tip lunch overlooking the Santa Ynez valley: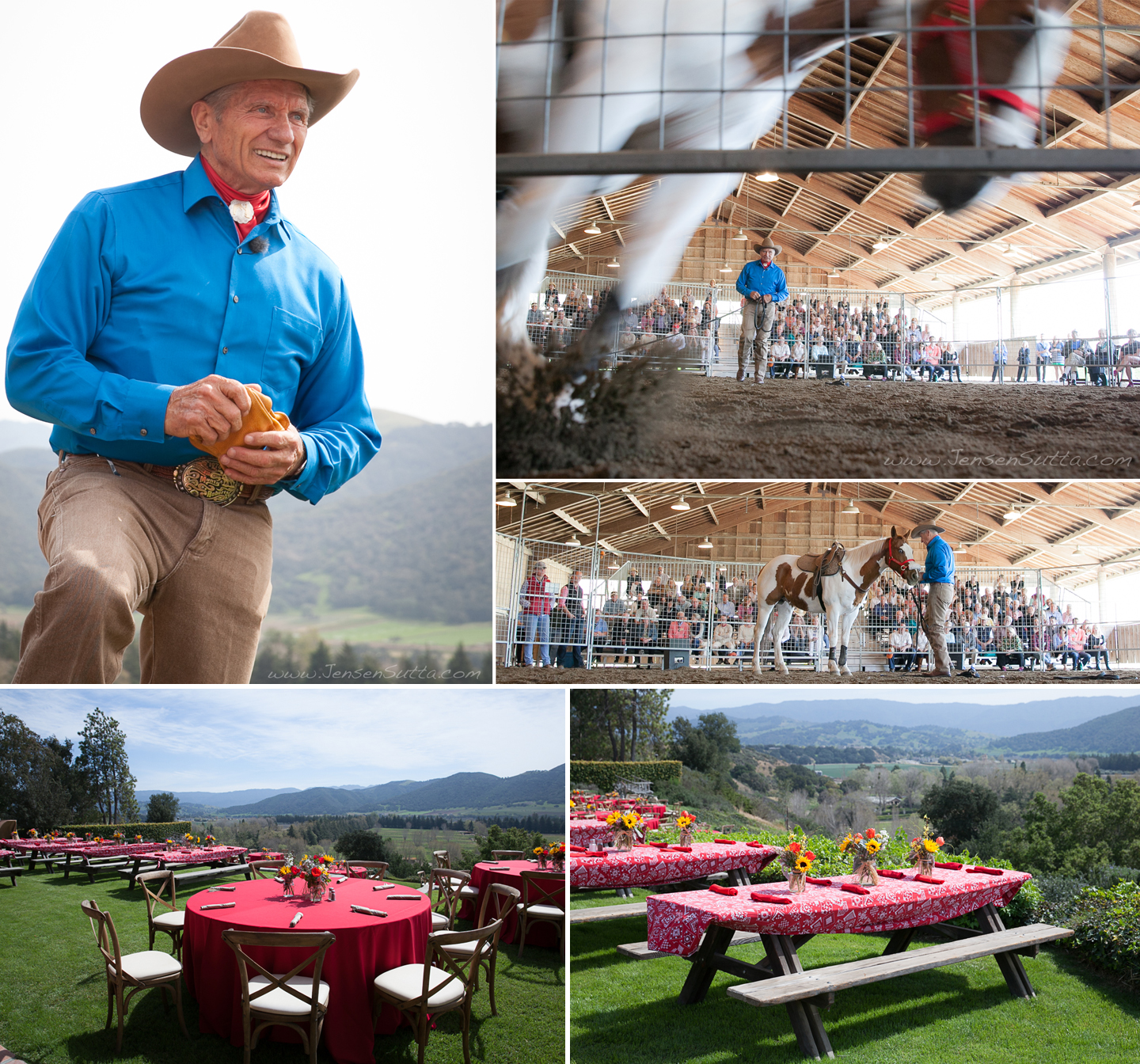 Horse whisperer Monty Roberts is located in Santa Barbara wine country, so wonderfully, the next stop was the Bridlewood winery.  Cheese, crackers, chocolate and of course, wine were awaiting:

One of the benefits of photographing events is the opportunity to listen to dozens of speakers each year.  One of the all-time best speakers I've ever heard is Ocearch CEO Chris Fischer.  Upon learning that 200,000 sharks PER DAY are killed (mainly for shark fin soup, a delicacy in Asia) he set out to tackle the problem of rapidly declining populations of sharks around the world.  A gifted public speaker, he energetically described the goals and action plan of Ocearch.  One of the ways Ocearch is bringing awareness to the masses is through a free iphone app that tracks a select number of tagged sharks in real-time…it's pretty awesome!

I've seen very few spots that can rival the beauty and spectacular location of the Coral Casino at the Santa Barbara Four Seasons Biltmore.  Cocktail hour was on the patio practically on top of the Pacific Ocean, and as the sun went down, the group moved inside for dinner.

The after dinner entertainment was the talented Frank Sinatra Jr.  I read that he was kidnapped as a child, and when Frank Sinatra Sr. was on the phone discussing the ransom, he ran out of money for the payphone and from that time until his death, he carried a roll of dimes in his pocket!