I took a break from posting photos I had taken during the whirlwind political election, but would love share this job!  I had the good fortune to be hired by Harvard University to photograph a panel discussion the morning of the Presidential Debate in Denver.  Specifically, the Joan Shorenstein Center on the Press, Politics and Public Policy.  The topic of the discussion was "Politics as Theater" comparing and contrasting how similar acting is to a politician during a political debate!
The panelists were Aaron Sorkin (Academy and Emmy award winning American screenwriter, producer, and playwright, whose works include A Few Good Men, The American President, The West Wing, The Social Network, Moneyball and The Newsroom), Senator Alan Simpson (Senator from Wyoming from 1979-1997, and on the board of directors for the Commission on Presidential Debates), Chuck Todd (Chief White House Correspondent for NBC News and host of The Daily Rundown on MSNBC) and Kathleen Hall Jamieson (director of the Annenberg Public Policy Center and FactCheck.org).  The discussion was moderated by Alex Jones (director of the Joan Shorenstien Center and recipient of the Pulitzer Prize in 1987)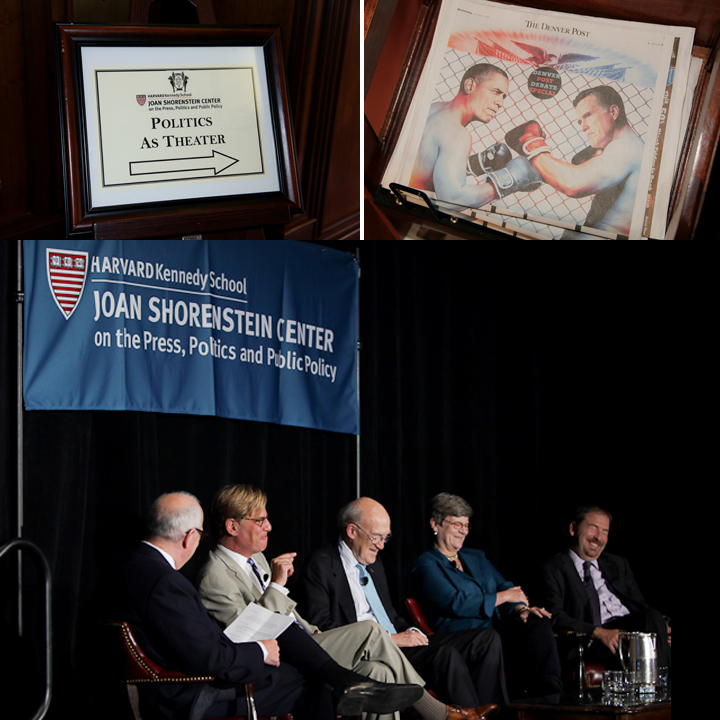 Before the event began, I took a few candid images and I laughed when Senator Alan Simpson told a story.  He said that former Speaker of the House Tip O'Neill told him to put his arm around the person standing next to him for pictures so nobody could crop him out!  Then I ran across the street to get a pack of cigarettes for Aaron Sorkin…what a crazy day!
One of my favorite discussion topics was comparing the qualities of a leader, with how that would be described and portrayed to an actor on screen…Basically, the Presidential Candidates need to 'act' to ensure the qualities they want shown are received by the audience.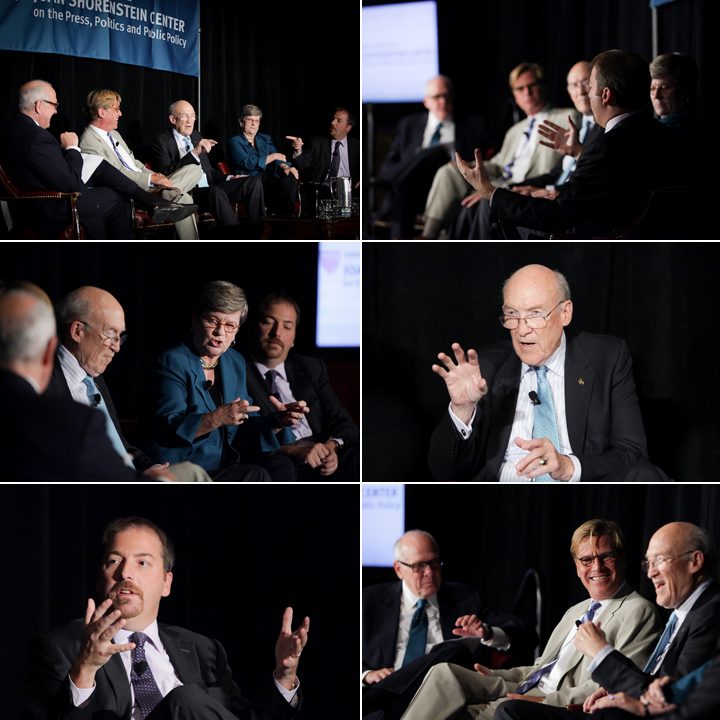 It was one of the most fascinating discussions and political events I've ever been lucky enough to hear.  If you are interested in checking it out, the entire event can be viewed in the YouTube video below: