I had so much fun photographing the very first LOL Comedy Festival in Santa Barbara, California!  Of course the comedy was hilarious, but a wonderful surprise was the diversity of the acts!  From all female sets, to clean acts and even a musical comedy evening!
The opening night featured comedian Rip Taylor.  Featuring the documentary film Rip, Rip, Horay!  Learning about his life and career was a fantastic mix of funny and emotional.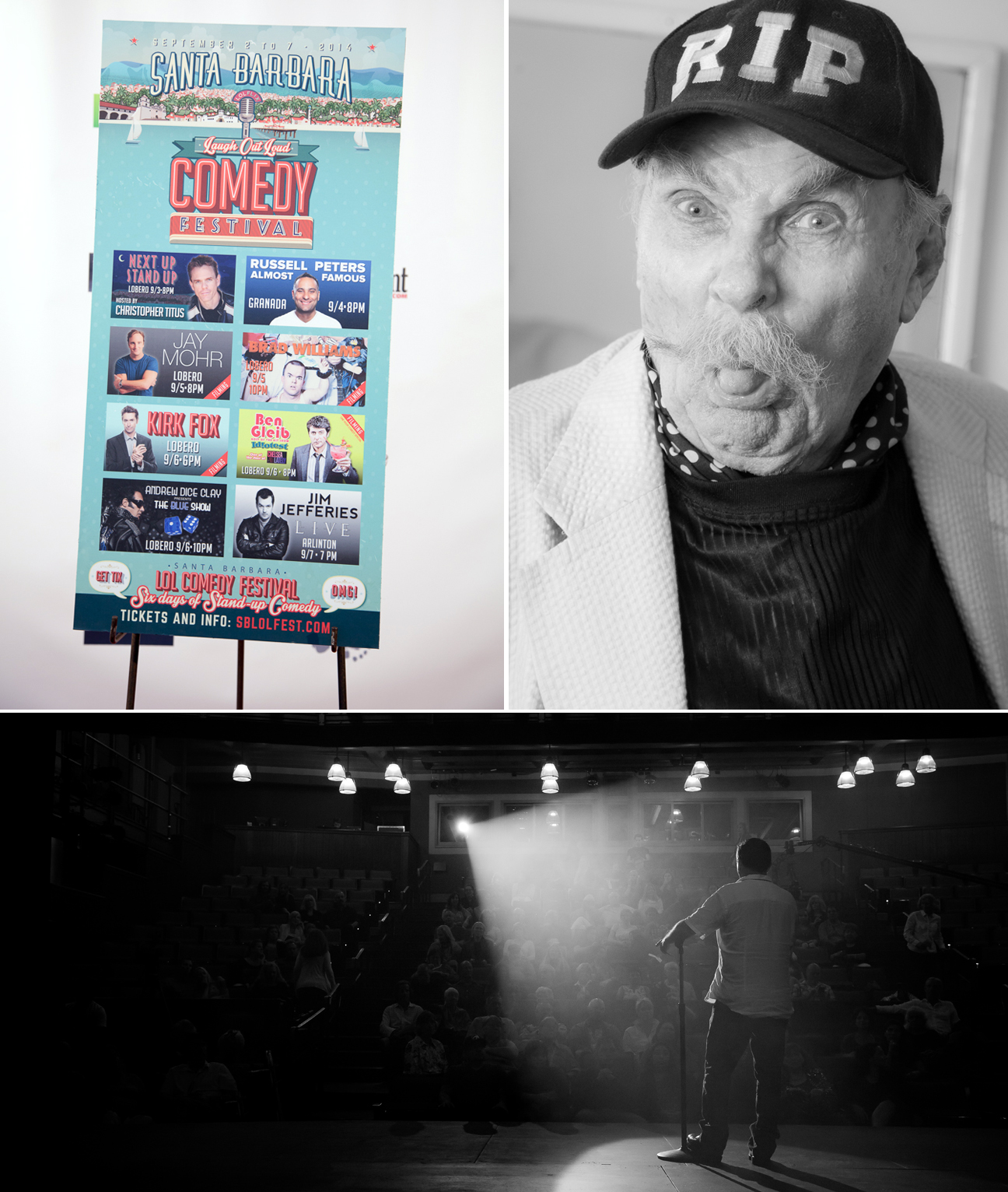 I had a really fun time waiting for the punch lines and trying to capture the incredible range of expressions on the faces of the comedians!  Here are a few favorites (Jarrod Harris, Dylan Mandlsohn, Christopher Titus)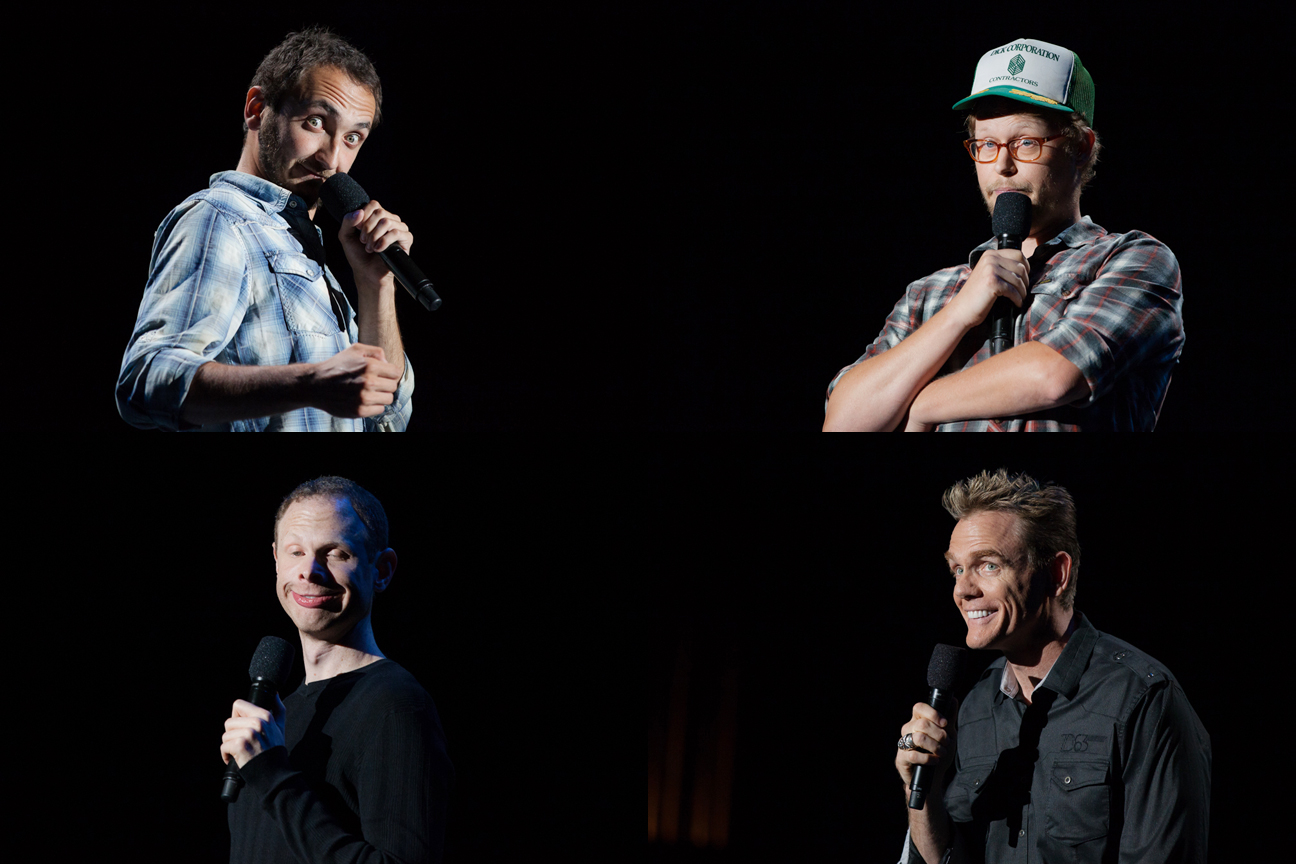 Rather than just covering the performer and the audience, I really enjoy trying to capture an entire event to help tell the whole story… For that reason I really love the image of the man sweeping up confetti after the audience left.  It might be a strange one to include in a blog post but I love it!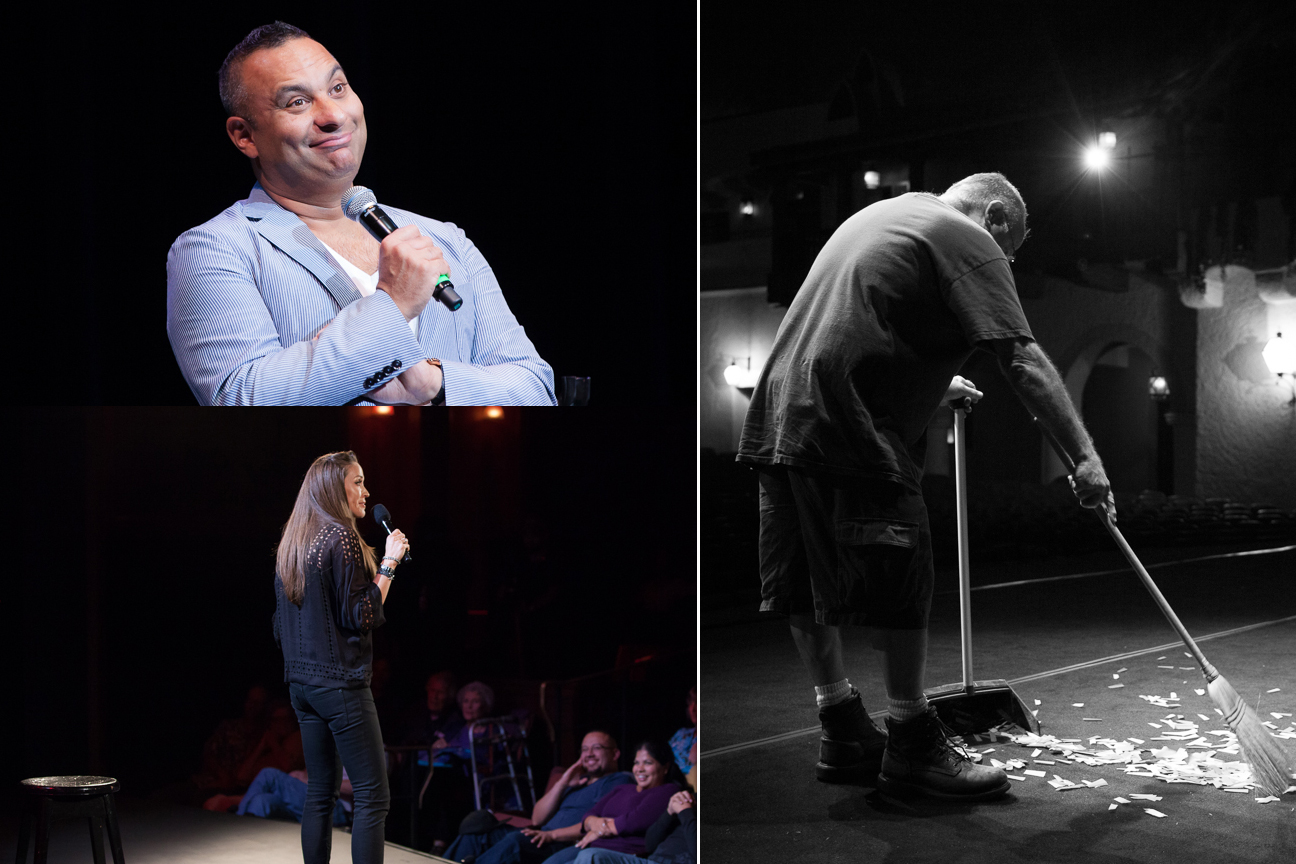 In summary, I'm so glad this will be an annual event because I can't wait for next year!