I sure have enjoyed photographing the car auctions for Gooding & Company.  Of course it doesn't hurt that the first two jobs this year (in January and March) were in Scottsdale, Arizona and Amelia Island, Florida!
I can see why folks take trips to Scottsdale in the winter…it was gorgeous!
One of the best parts of the Gooding auction is that the cars are works of art.  Over the course of two days Gooding successfully auctioned off $51.5 million dollars in sales!  Or as the press release puts it: "Gooding & Company, the auction house acclaimed for selling the world's most significant and valuable collector cars, surpassed $51.5 Million dollars in total sales at their annual two-day Scottsdale Auctions.  The company sold an impressive 114 of 126 lots yielding a 90% sales rate and average price per car of $451,900.  The close of their two-day sale garnered 25 new world auction benchmarks including a 1962 Ferrari 400 Superamerica Series I Coupe Aerodinamico (sold for $4,070,000), a 1966 Porsche 906 Carrera 6 (sold for $1,980,000) and many more from top marques."
A highlight from the auction occured when Jay Leno  (along with USO CEO & President J.D. Crouch II, and 36th Chief of Staff of the U.S. Army  General George Casey) auctioned off a car from his own personal collection.  Leno's personal 2008 Dodge Challenger SRT8 generated an astonishing $565,625 in contributions to the USO!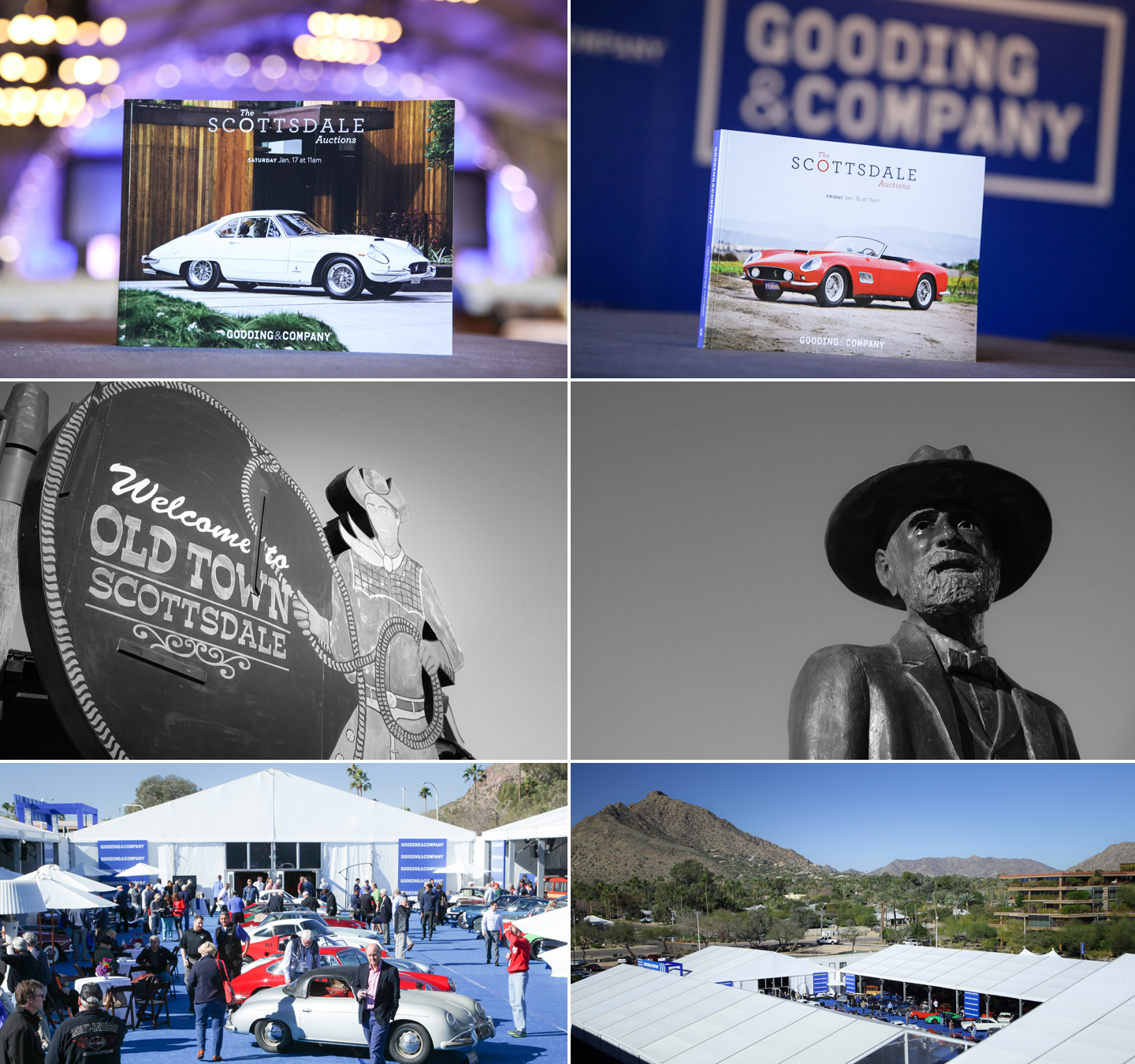 It was a little overcast and rainy when we headed to Amelia Island, Florida, but the alligators AND the bidders didn't seem to mind much.  Gooding had nearly 27 million dollars in sales for the one day auction!
The official press release information is:  "Gooding & Company, the distinguished auction house celebrated for selling the world's most significant and valuable collector cars, realized more than $26.9 Million at its annual Amelia Island Auction. 76 out of 85 lots were sold with an 89% sell through rate, resulting in an average price per car of $354,831. The auction, which included an exceptional assemblage of exciting barn finds and unrivaled super cars, was led by the top selling 1967 Ferrari 275 GTB/4 (sold for $3,300,000) and the 1961 Ferrari 250 GT Series II Cabriolet (sold for $2,090,000). Out of the 85 cars offered during the auction, seven sold for values in excess of $1 million."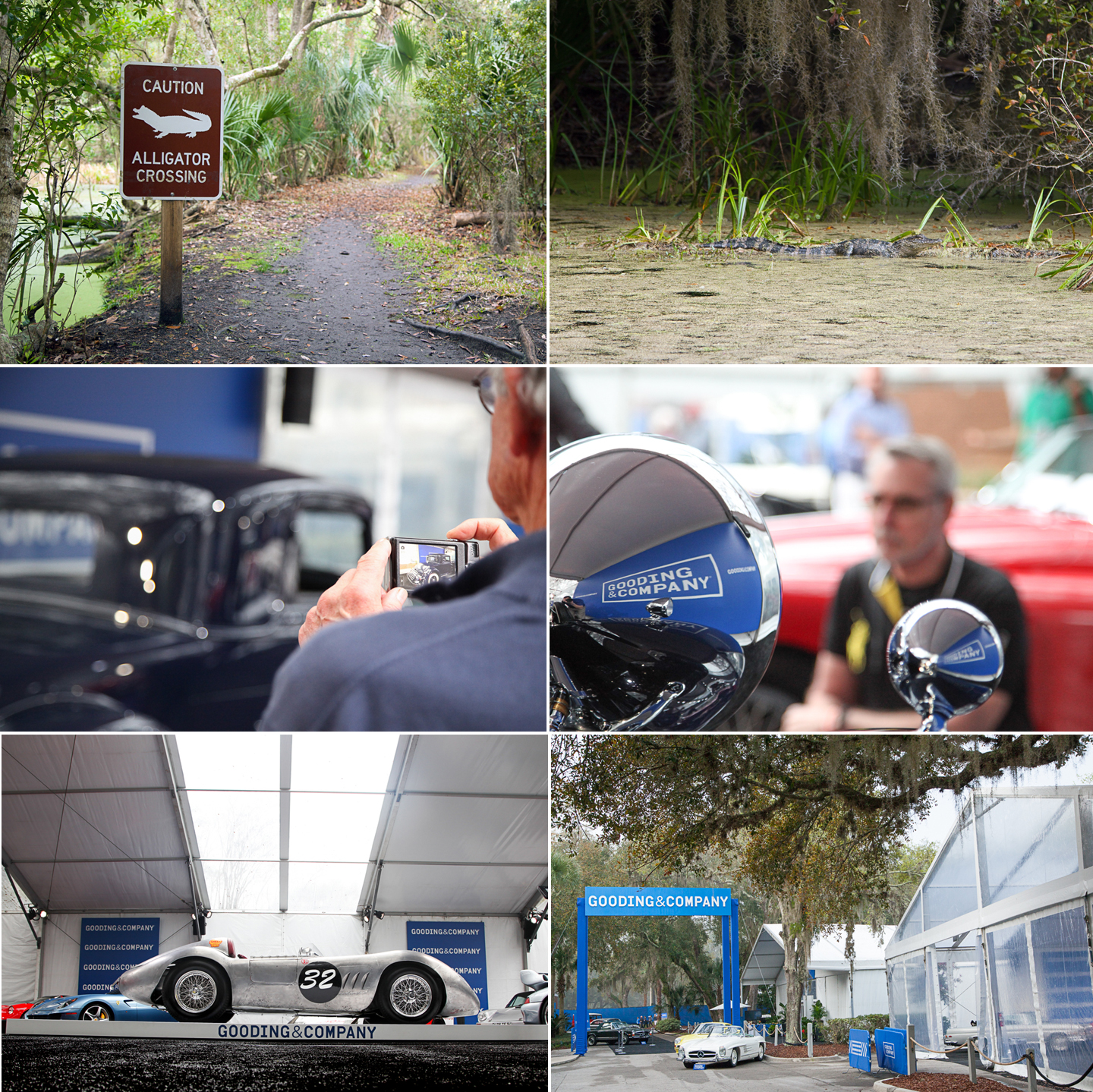 Already looking forward to Gooding & Company's next sale, The Pebble Beach Auctions on August 15 and 16, 2015, as the official auction house of the Pebble Beach Concours d'Elegance!