The Pebble Beach Concours d'Elegance is one of the most fun weekends of the year!  It begins with the two day Gooding & Company auctions.  This year Gooding sold the most valuable pre-war car in world auction history (1935 Duesenberg SSJ for $22 million) and achieved more than $116 in the two days of sales at the 15th annual Pebble Beach Auctions!  A highlight of the event was the special parking out front for one of the most valuable cars in the world…the Ferrari 250 GTO series 1 :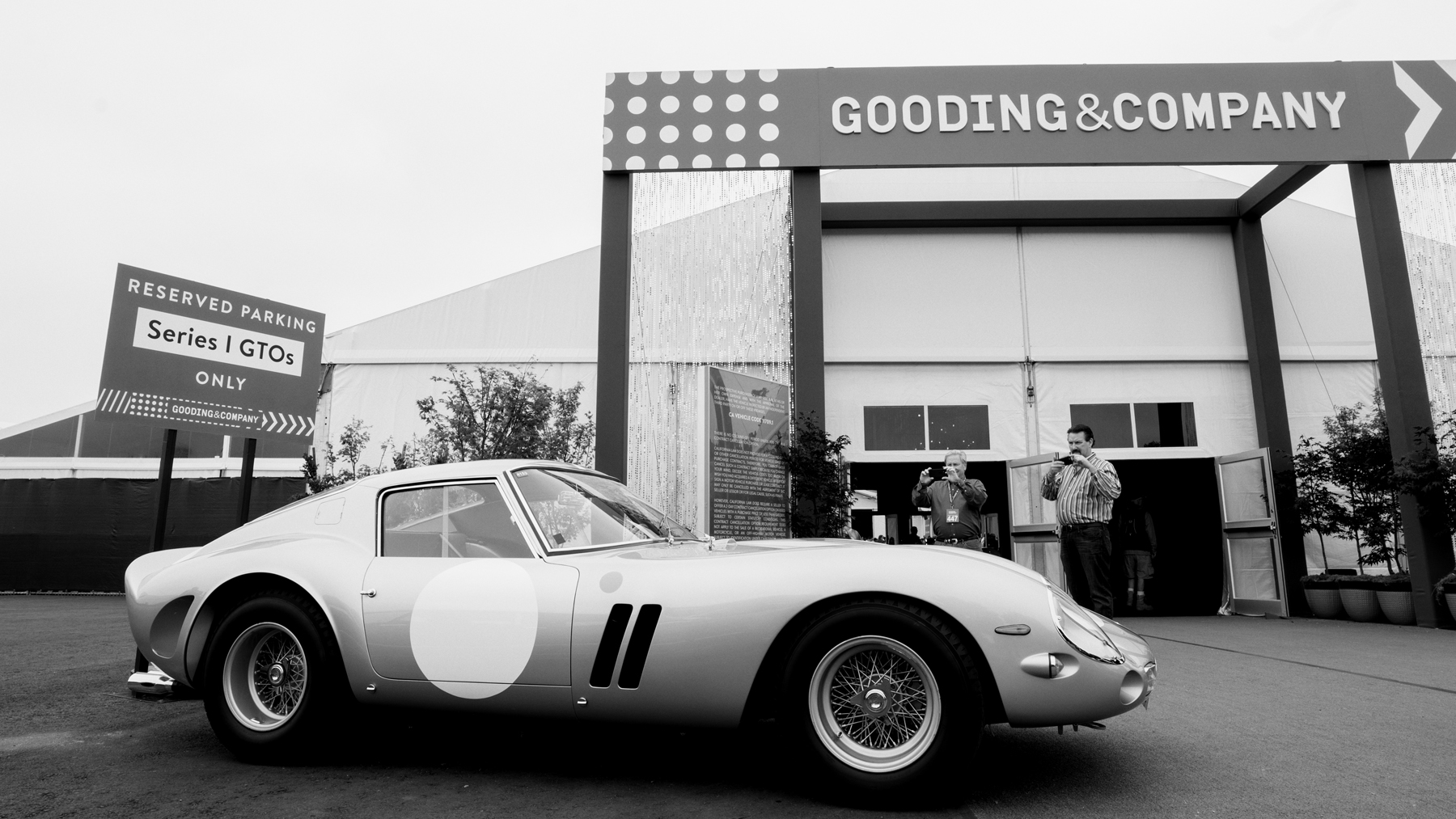 After the auctions, it's time for the Concours on the 18th lawn of Pebble Beach.  First up is passing by the concept lawn.  Always fun to see and daydream about:

Next up…people watching!

Here are some sights from around the Concours, converted to my favorite timeless black and white view…

And the overall scene on Sunday of the Pebble Beach Concours d'Elegance: