Hands down the most glitzy and glamorous party I've ever attended… and to top it off, the event raised 5.8 MILLION DOLLARS for the Elton John Aids Foundation!   I was lucky enough to cover the event details, food, chefs and wonderful production from Chef Wayne Elias and Chris Diamond of Crumble Catering.  They partnered with celebrity chef Gordon Ramsay for the 5 course mouth-watering cuisine (plus passed hors d'oeuvres) for the 1000 guests.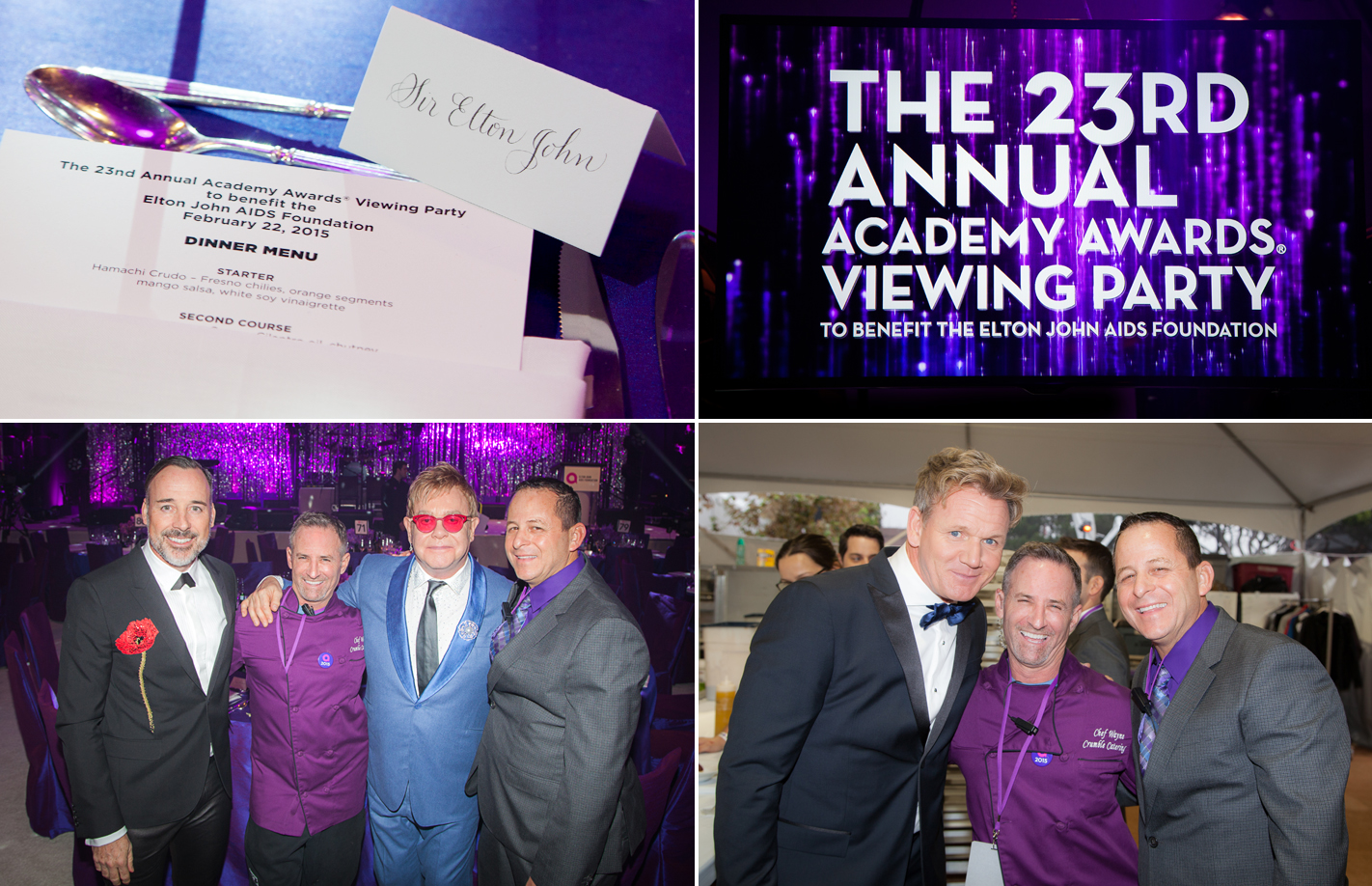 The appetizers included Grilled Mascarpone Asian pear Sandwiches on raisin cinnamon bread, Honeydew Bite and Prosciutto Rosette, Grape Crostini with Ricotta Cheese, Gingered Ahi tuna tartar on wonton chip round with lemongrass aioli, Hamachi with Papaya relish & Chive Oil, and Rosemary Filet Mignon Bites with Sea Salt & Cracked Black Pepper…yum!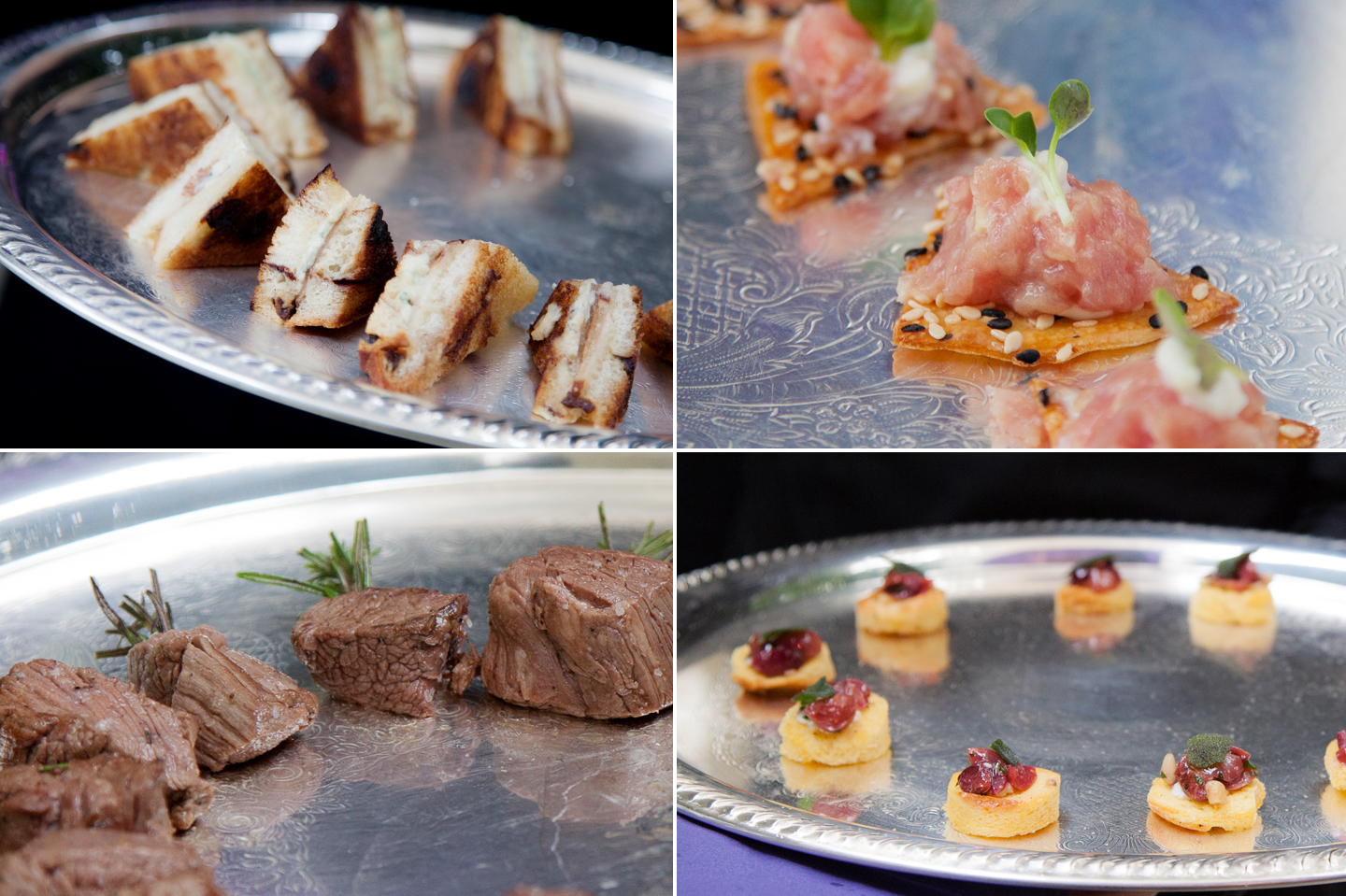 The menu included Hamachi Crudo (Fresno chilies, orange segments, mango salsa with white soy vinaigrette), Curried Cauliflower Soup (cilantro oil, chutney), Pan-seared Sea Bass (sweet onion puree, English peas, pickled pearl onions, marcona almond gremolata, pea tendrils), Rosemary-crusted Filet (truffle potato gratin, asparagus, whole grain mustard demi glaze), mixed green salad (butter lettuce, radicchio, watercress, endive, white balsamic vinaigrette) and Eton Mess (meringue, lemon zest, strawberries, vanilla chantilly).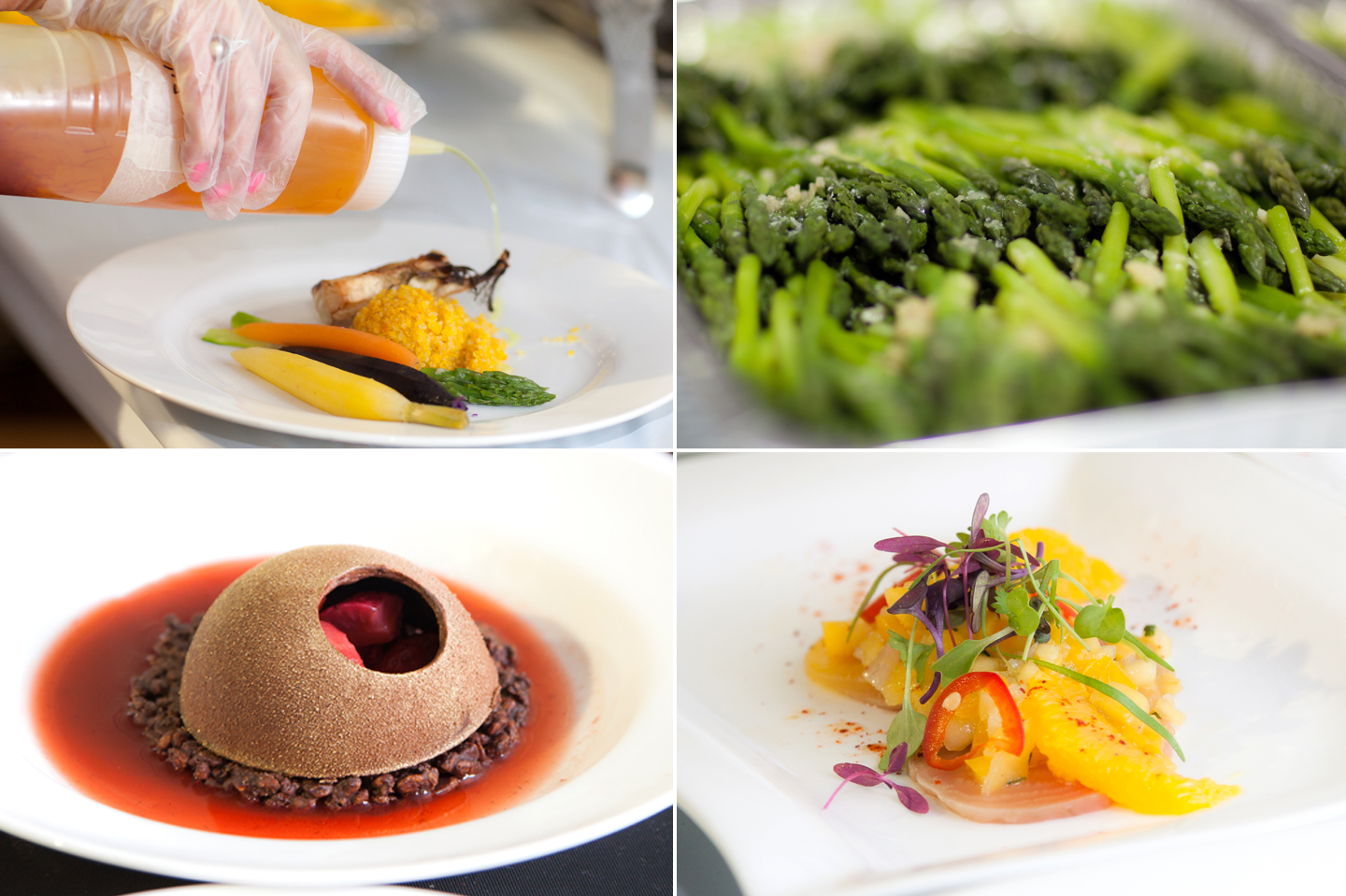 Here are some of the images I was asked to capture…just a few of the many sponsors!

It was sensory overload in terms of the glamorous people, fancy outfits, and the event itself.  Everything was just so overwhelming and mesmerizing!
They call it an Academy Awards 'Viewing Party' because the event is televised on screens from down the street, but it really is an award viewing party because several winners arrived holding their Oscars to the afterparty (camera was shut down for the night at that point)!  Attendees included Miley Cyrus, Heidi Klum, Rob Lowe, Sarah Hyland, Christian Louboutin, Sharon Osbourne, Cody Simpson, Gigi Hadid, Nina Dobrev, Julianne Hough, Aaron Paul, Chace Crawford, Brittany Snow, Sia, Colton Haynes, Beck, Jack and Lisa Osbourne, Lil' Kim, Nicole Scherzinger, Nile Rogers, Smokey Robinson, Ozzie Osbourne, Lisa Rinna, Harry Hamlin, Cara Santana, Jesse Metcalfe, Alec Baldwin, Hilaria Baldwin, Tim Allen, Giovanni Ribisi, Jane Seymour, Cloris Leachman, Andie MacDowell, Mike Myers,Kylie Minogue….and lots lots more!!
I've heard in the past of large events (like the Academy of Country Music Awards) partnering with stock agencies, but this is the first time I saw for myself how it worked…the stock agency was contracted so the only images of celebrities that are allowed to be shared (except from the red carpet) are from that specific stock agency (and those photographers)…interesting!
Thank you to Los Angeles PR firm Lobeline Communications for the opportunity!