It was a magical trip sailing the Danube River through four countries in Europe!  What a dream job!! The adventure began in the beautiful city of Budapest, Hungary.  It was a bit rainy on the arrival day, but I love images with umbrellas and   the image of a 19th-century Chain Bridge connecting the hilly Buda district with Pest is better in timeless black and white.  The stayed at the incredible Four Seasons Hotel Gresham Palace Budapest right on the Danube. We also enjoyed a wonderful performance from some orchestra members that played a private dinner at the Gundel restaurant: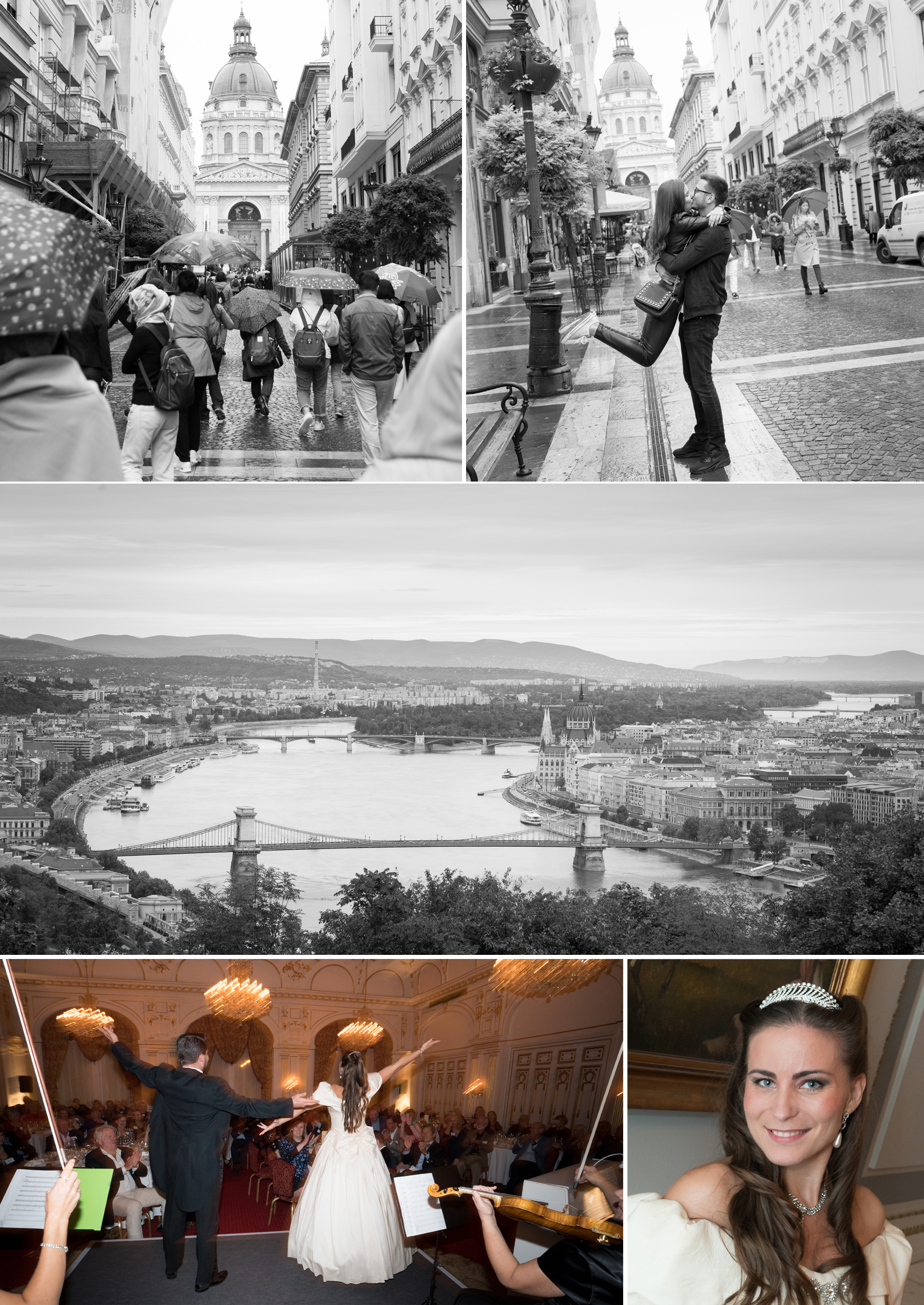 The group sailed with the INCREDIBLE AmaWaterways ship called the AmaLea.  The food and service were top-knotch and I'm happy to refer them to anyone!  I found it especially cool to see the several locks that we sailed through: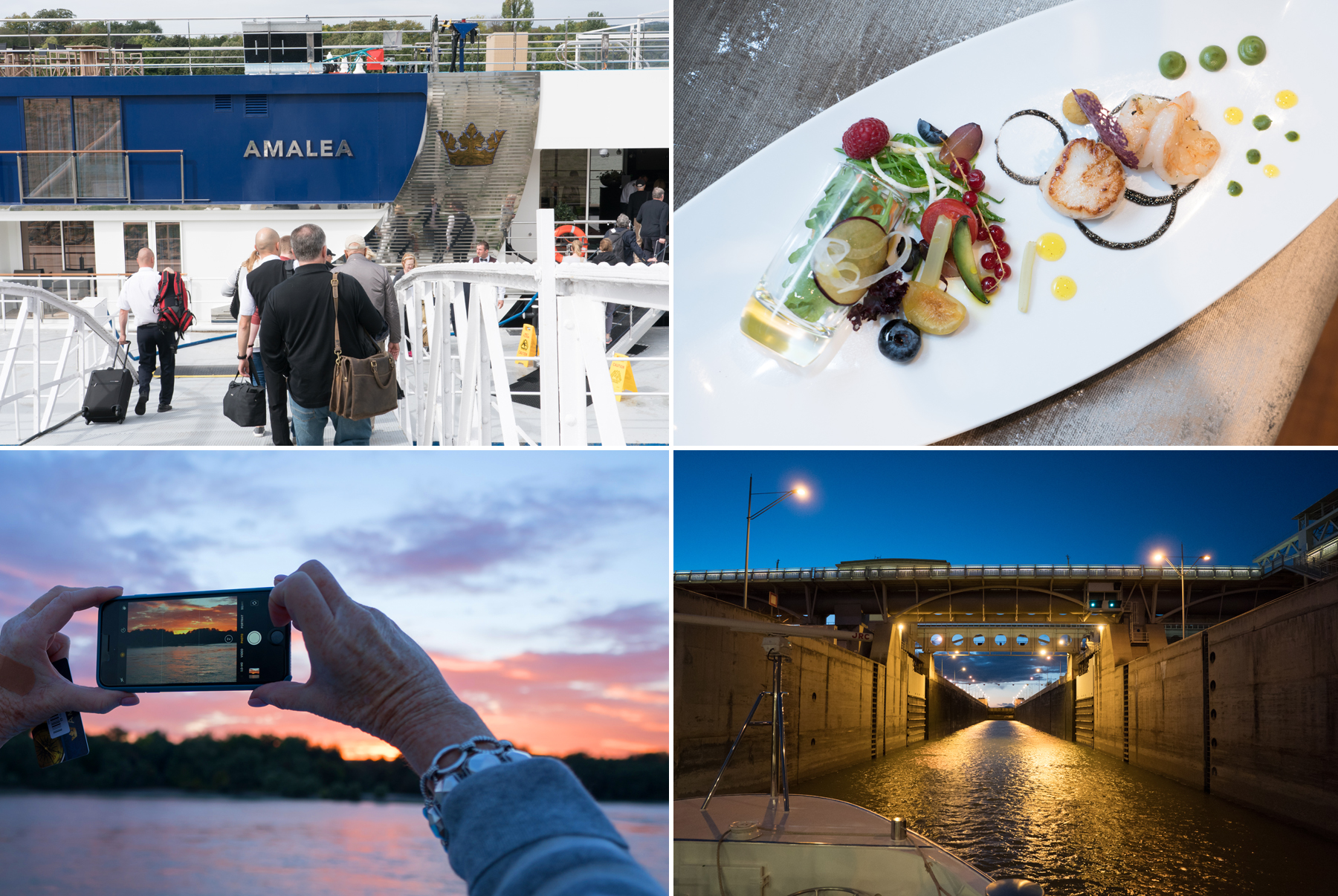 After boarding in Budapest, we awoke to find ourselves in Bratislava, Slovakia.  Such a charming city!  One of my favorite photos is the statue, Cumul (man at work):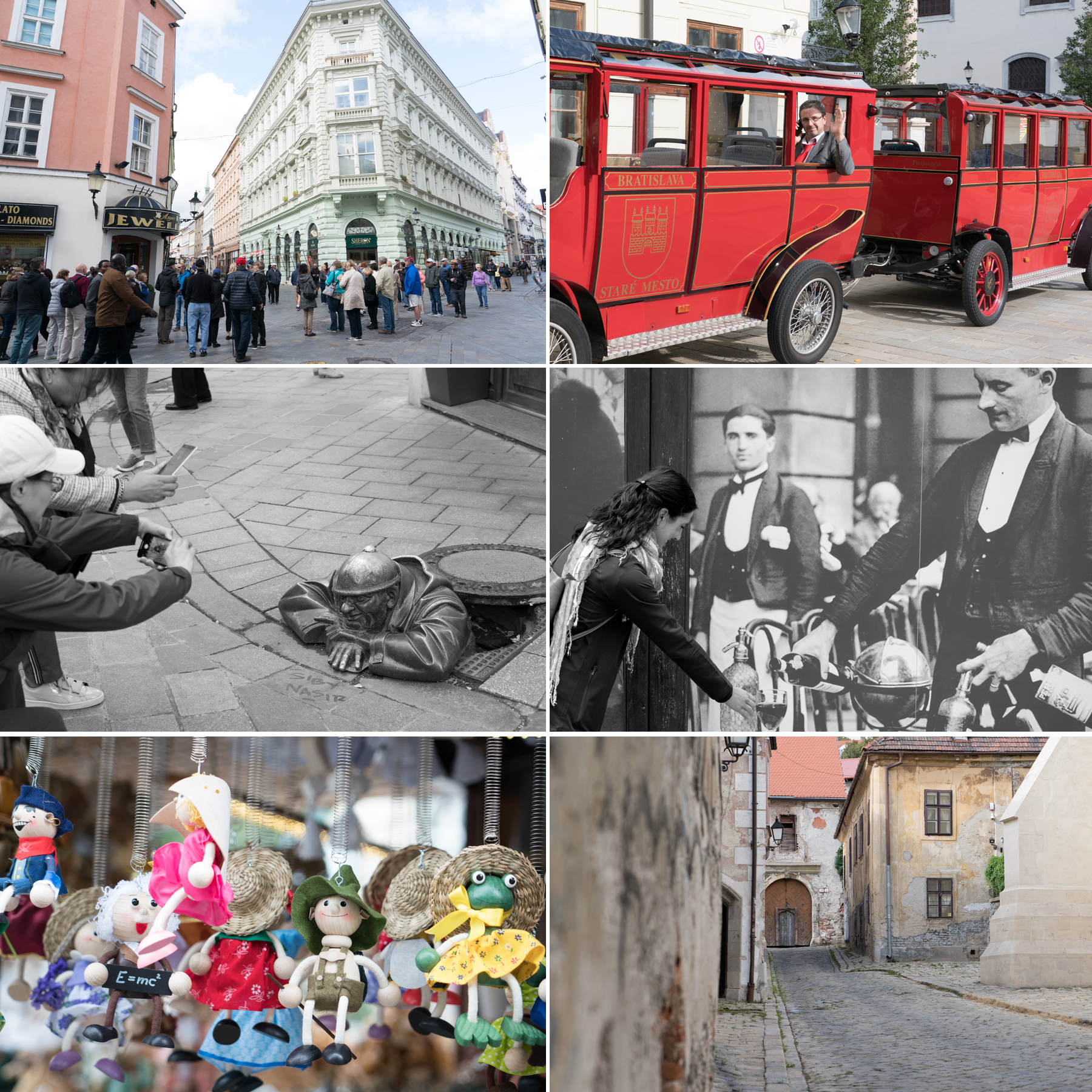 Next stop, UNESCO World Heritage site, home of Mozart, Beethoven and Sigmund Freud and the capital of city of Austria, the beautiful city of Vienna:

 We ended the night at the Palais Auersperg, built between 1706 and 1710.  Treated to a concert by members of the Vienna Symphony Orchestra in the same spot where Wolfgang Amadeus Mozart once played!!

The next stop was Weissenkirchen in lower Austria.  After an hour-long bus ride, we arrived in the charming town of Durnstein filled with medieval cobblestoned streets and buildings dating back to the 16th century:

From the morning in Durnstein, we headed to the INCREDIBLE Melk Abbey.  Picturesque is an understatement.  The Benedictine Abbey overlooks the majestic Wachau Valley that is filled with vineyards fruit trees, villages and castles.  The huge abbey was founded in 1089!  A true highlight of the trip, the size and details inside the abbey were awesome.

The final stop of the day was the Greinburg Castle overlooking the small town of Grein (and the Danube, and the entire valley…).   Built between 1488 and 1493, it has the oldest theater in all of Austria:

The hills were alive the next morning in Mondsee, Austria.  Easy to see why a movie filmed here, the lakeside village looks like a fake movie set!  Shown here is the church from the wedding scene (Basilika St. Michael) and the trees where the children were hanging from in The Sound of Music.  

The 17th century Mirabell Palace was pretty, but to me, the highlight of Salzburg, and all of Austria, was the Hohensalzburg Fortress!!  One of the largest medieval castles in all of Europe and fantastic spot for my first Wiener Schnitzel:

Next stop, Regensburg, a Bavarian city on the Danube River in southeast Germany, well known for its well-preserved medieval core and 12th-century Stone Bridge.

We docked in Passau, on the border of Austria and Germany.  Home of one of the largest organs in the world, the highlight in town was St. Stephen's Cathedral.  And I was fortunate to stumble upon a nighttime "Light's of Christmas" show that was projected onto the cathedral:

The journey ended with an educational stop in Nuremburg… I couldn't describe it better than history.com, "Held for the purpose of bringing Nazi war criminals to justice, the Nuremberg trials were a series of 13 trials carried out in Nuremberg, Germany, between 1945 and 1949. The defendants, who included Nazi Party officials and high-ranking military officers along with German industrialists, lawyers and doctors, were indicted on such charges as crimes against peace and crimes against humanity"