Most folks who read this will have known about the devastating earthquake that occurred in Haiti in 2010.  Around 300,000 people lost their lives.  Many people also know how poor the country is and how the infrastructure is terrible…  It's the PEOPLE and the BEAUTY that I wish more people were aware of.  Haiti is so much more than the media headlines and the natural disaster. From the faces, to the scenery, Haiti is amazing: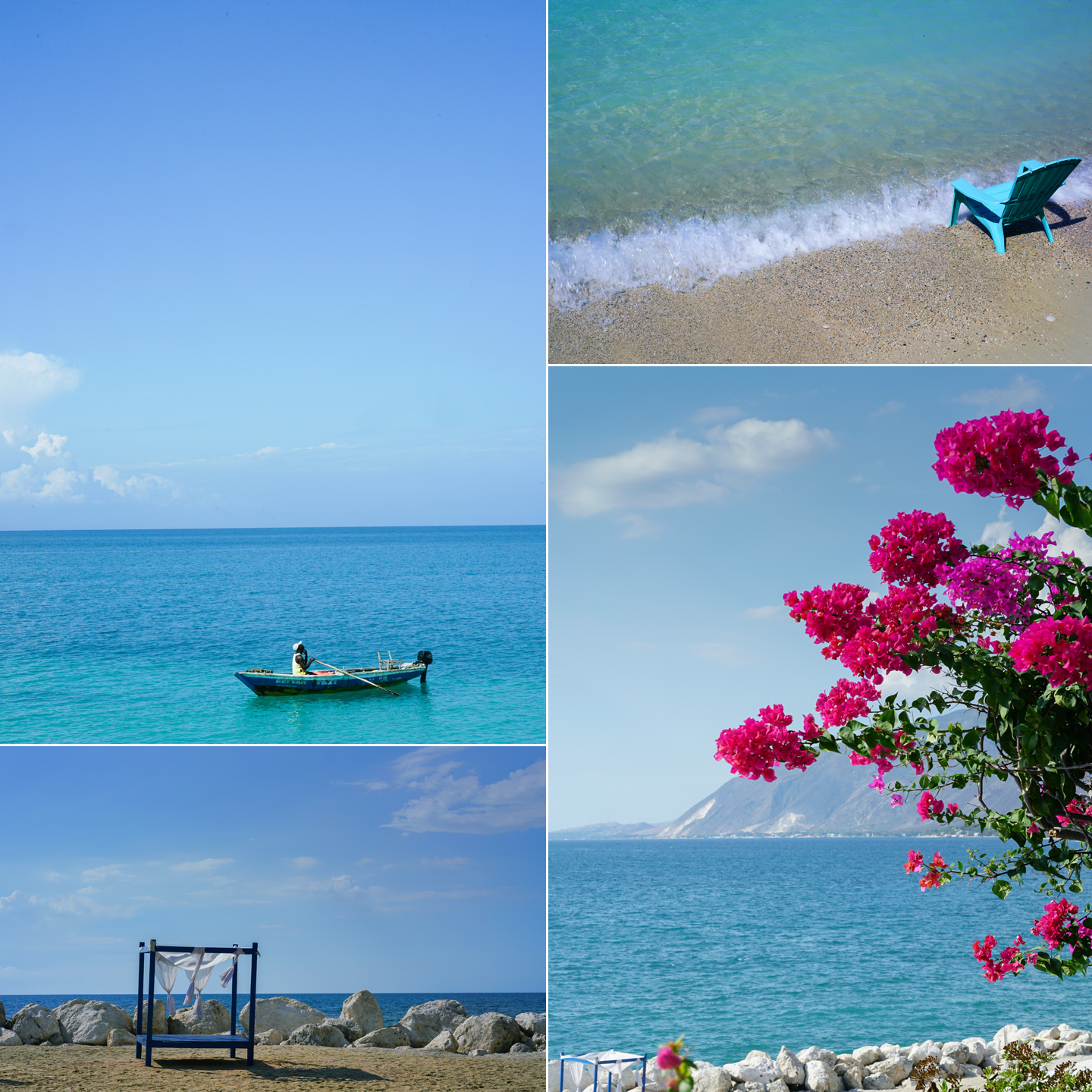 My wife and I accompanied a wonderful non-profit called Believe in Haiti.  Their mission is "keeping Haitian families together through love, education, and service, while empowering individuals to rise above their current poverty level."  On this trip, co-founders Whitney and Justin Henwood brought medical supplies for a hospital, sports jerseys for children (from the Town of Parker), maintained a feeding program for a small village (around 1,500 meals per WEEK in St. Roch), distributed cupcakes (Nomelie), site toured land for a future community center, distributed socks for the uniform of school girls, checked in on an orphanage and visited with kids they sponsor to go to school!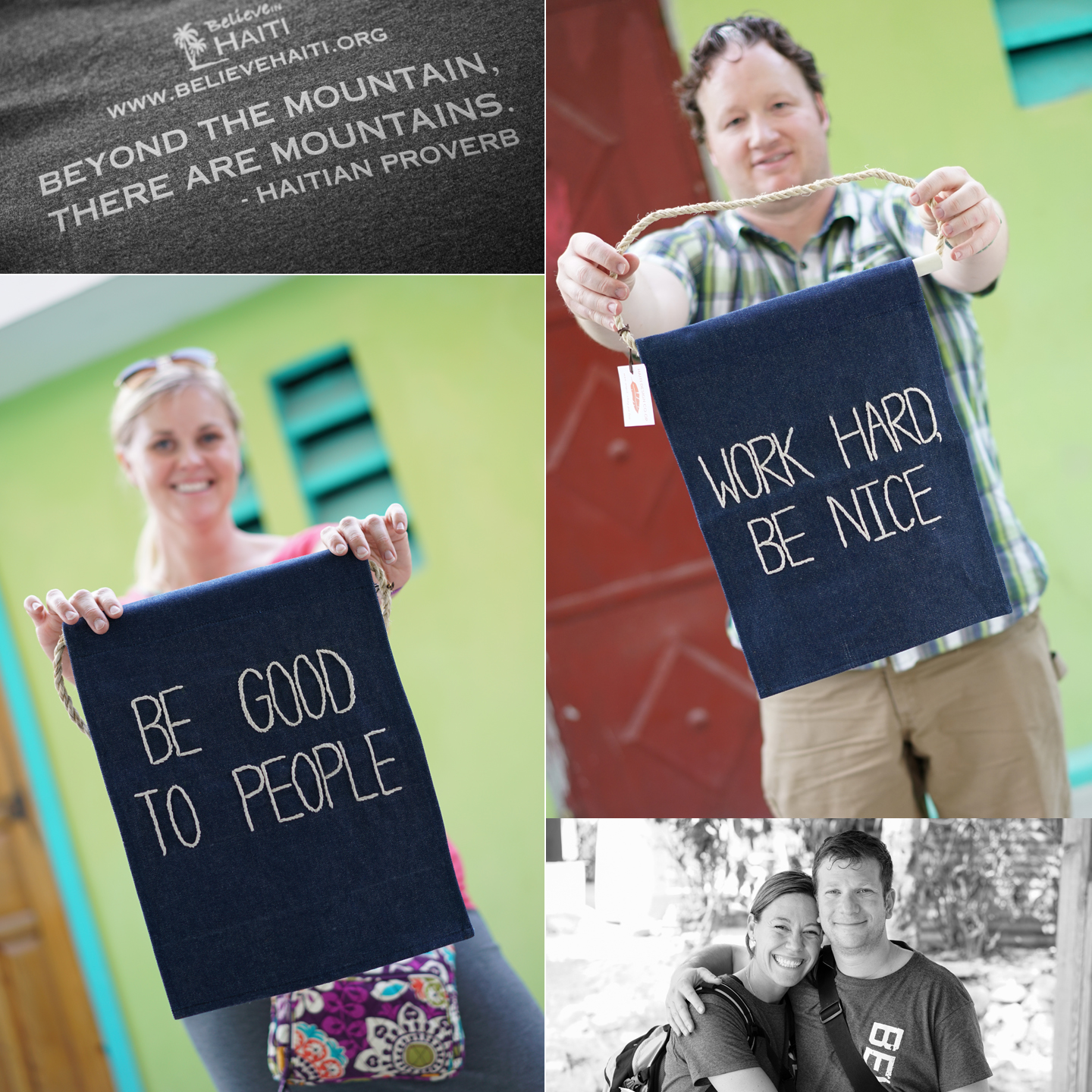 One of the neatest stops we made (and the location with the signs for sale in the above image) is called Papillon Enterprise.  They use fairtrade, natural and recycled materials to create jewelry and housewares from Haiti and have the mission of orphan prevention through job creation.
The colorful houses lining the hillside overlooking Port-au-Prince are so incredible!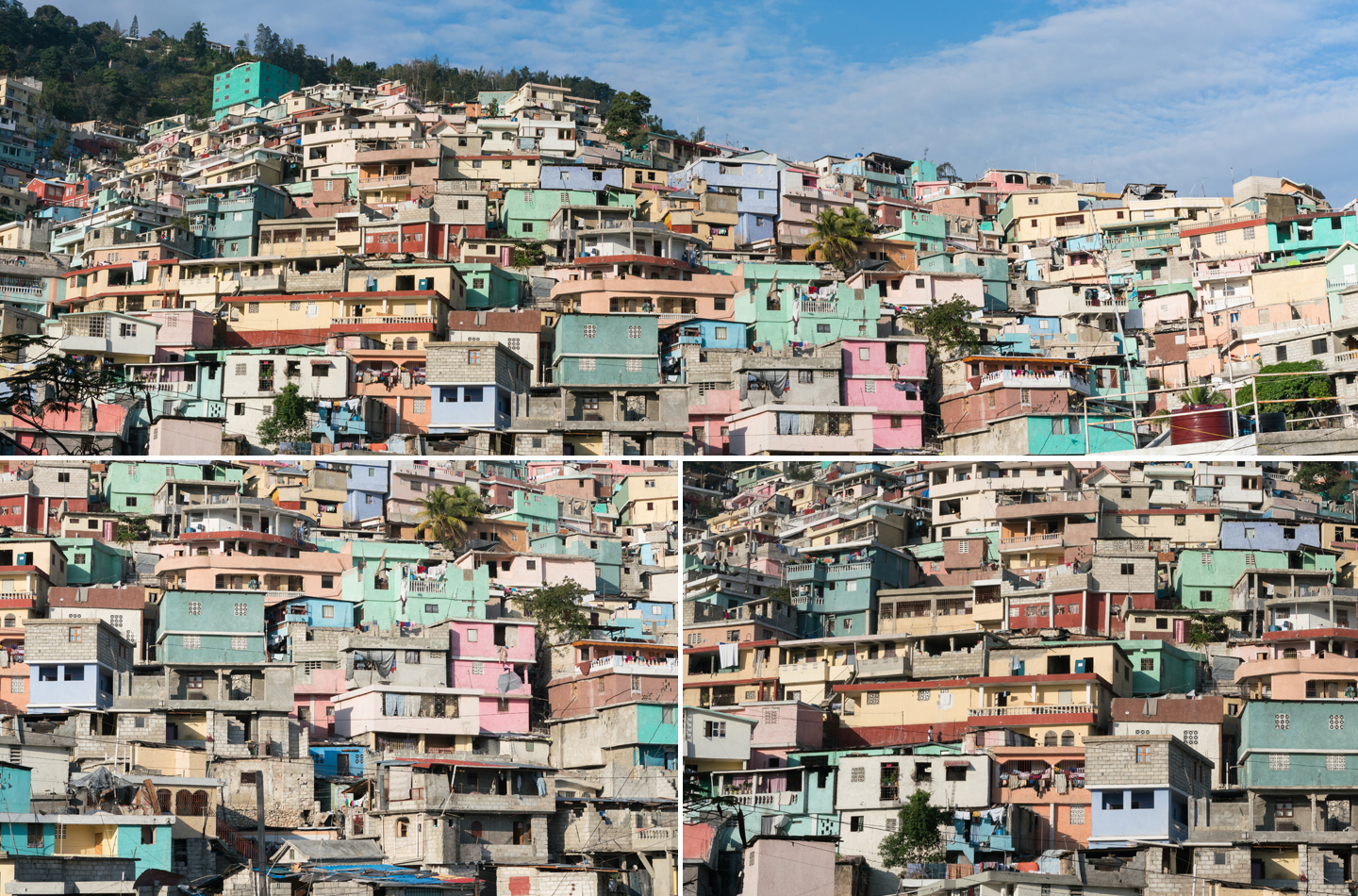 For only $240 a YEAR, Believe in Haiti offers the opportunity to sponsor a child.  The investment (in a PERSON) covers schooling  Here are some images of from the school in St. Roch:

It was so much fun to play soccer, laugh and enjoy time with these incredible people!!

Helping is truly so very simple.  Believe in Haiti even offers many options…including fundraising, taking a humanitarian trip, orchestrating a service project, or committing to give a few dollars (sponsoring education for $240, buy 40 meals for just $24, 100 meals for $60 or a year of meals for $216)…  It is so easy to make a tremendous difference in the life of another!

For more information about Believe in Haiti, please click here.
To see the blog posts from my previous two trips to Haiti:  I'm Me – 1  and I'm Me – 2