I'm so thankful that this is my 5th year photographing the Tim Tebow Foundation Celebrity Gala & Golf Classic.  This year, over TWO MILLION dollars was raised to help support all of the Foundation's outreach initiatives, all focused on making brighter days for children in need.
As usual, it was a star-studded weekend with celebrities from all walks of life.  The gala was a fun celebration dinner, with music, auctions and a fun red carpet entrance.  The true stars of the weekend were the many differently abled guests, most who were previously touched from one of the many Tebow Foundation programs.  However, I was excited to see Harry Connick, Jr, the always entertaining Scott Hanson, singers Gary LeVox, Chris Tomlin, Hillary Scott, Jordin Sparks, Javier Colon and of course, Terrell Owens: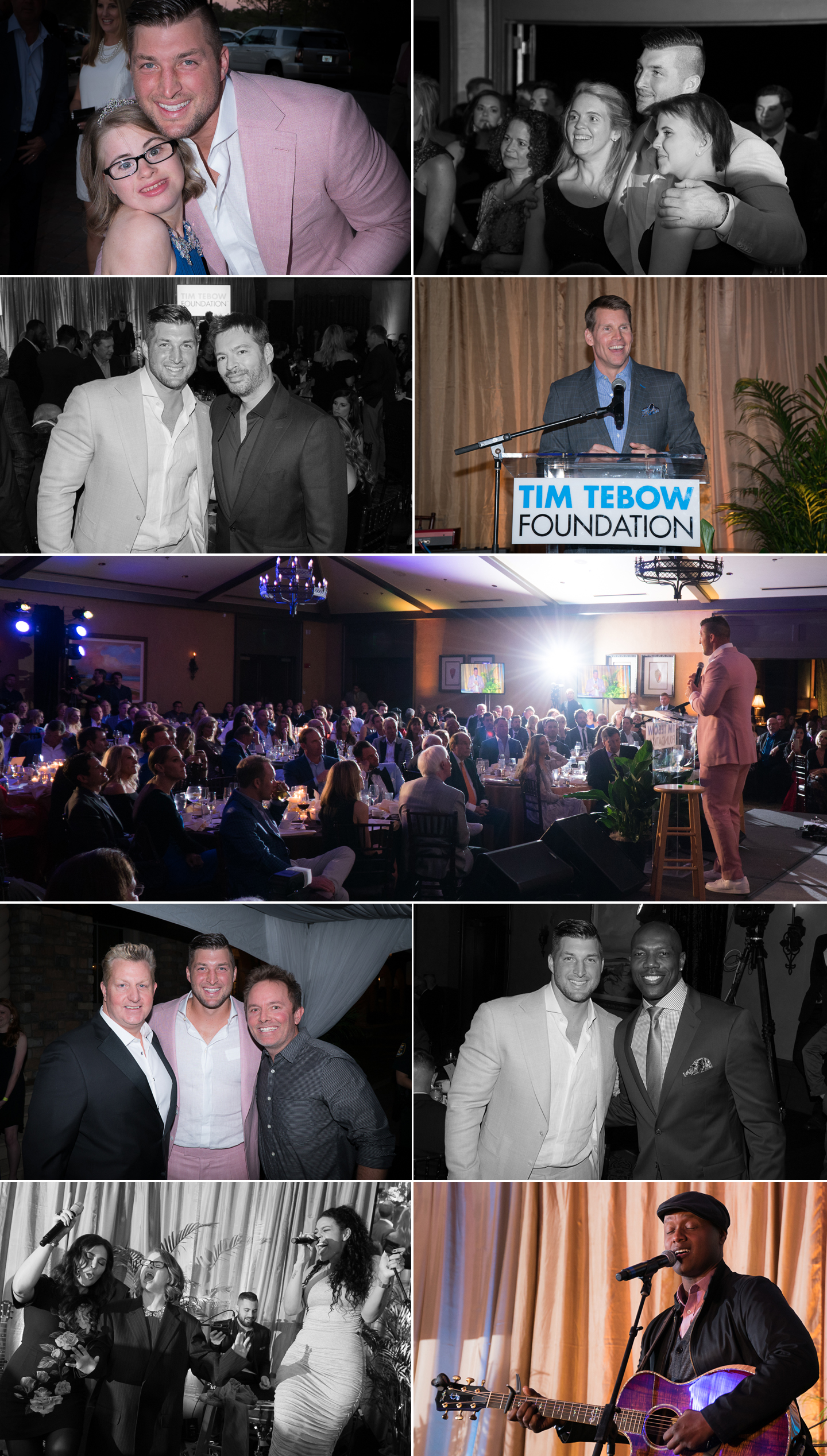 I had an unusually tall ladder for the group picture of the celebrities this year.  It was so tall that even NBA legend Artis Gilmore was looking up:
It's fun crossing paths with such recognizable stars, but it's especially enjoyable to see them having fun for a great cause spending the day on the golf course!
By far and away the best part of this weekend is the thought that I'm making a difference.  Hopefully, the pictures themselves help too, but even if it's just supporting the work of the Tim Tebow Foundation, it's very fulfilling knowing that hundreds (if not more) of lives are changed for the better by Tim Tebow and the work of his foundation!